Oh, Jack – you continue to win MAJOR points in my book.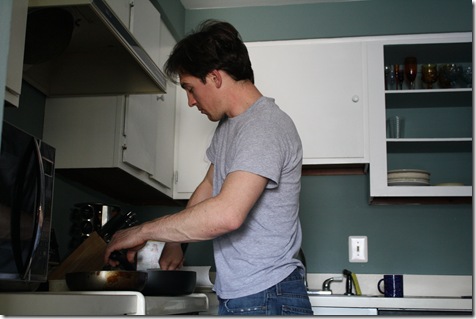 I was awoken by the smell of sizzling sausages (hey, I might be a vegetarian, but I can't deny that meat doesn't smell really good when frying!).  When I came into the kitchen, I was served a hot, fresh blueberry pancake, pineapple, and orange juice.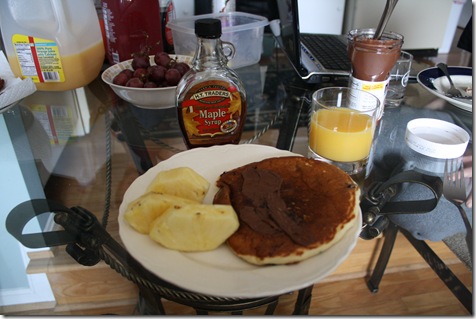 Plus, NUTELLA!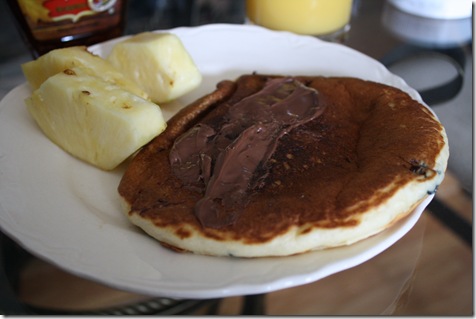 I went back for seconds, of course!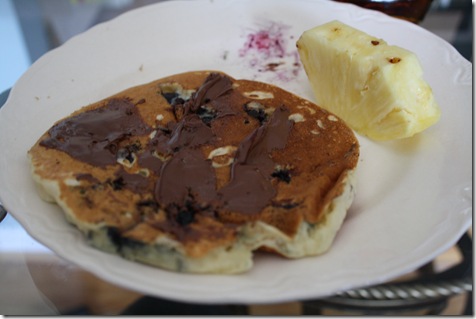 Random side note:  Jack and Stef keep their bicycles on a mount in their living room.  I think it kind of looks like installation art!  I want to bring our bikes inside when we move.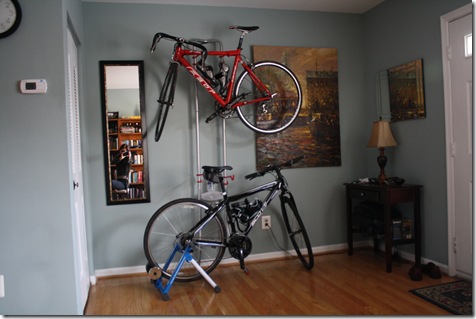 With that, my friends, I am off!  We're meeting friends for lunch, and then Stef is going to take me indoor rock climbing.  Stef and Jack are accomplished climbers, and she's going to teach me the ropes today!
Be back later with a climbing recap… and then it's time for Fit Bloggin 2010 in Baltimore!
Do the men (dad, lover, friends) in your life cook?   Are you a cooking man? I love a man who can cook!