I didn't exactly know what rhubarb was or what it tasted like when I bought this bag of frozen fruit vegetables at the grocery store: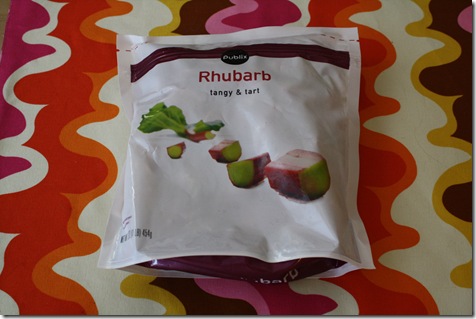 I thought it would make an excellent smoothie mix-in, but I decided to try it in oatmeal as well.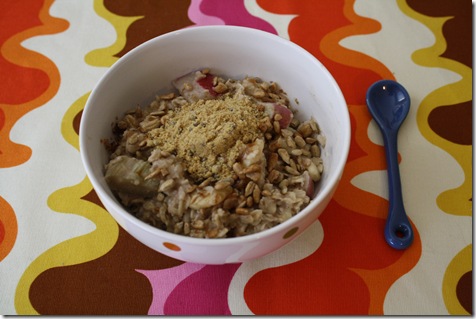 I thought it was going to taste great.  What can go wrong with pink and green fruit?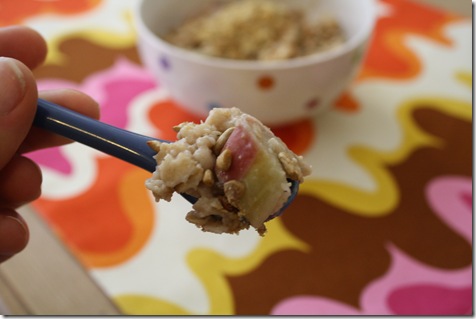 My oatmeal contained:
1/2 cup oatmeal
1/2 cup vanilla rice milk
1/2 cup water
1/2 banana
1 cup rhubarb, defrosted
Cinnamon and vanilla
Toppings: roasted sunflower seeds, brown sugar, flax
I was going for a sweet-salty combo.
EPIC fail.  Apparently, you can mess up oatmeal. 🙂 It was way too tangy and tart. 
I'm off to get some writing down.  My deadline is in three days, and although I have all my research done, I need to transcribe interview notes and actually write the article. 
What can you do with frozen rhubarb?