What a fun and random evening! 🙂
It started off like any other Tuesday night – I worked a little on an article and then I cooked dinner.  I snacked on some more watermelon while I made this delicious meal: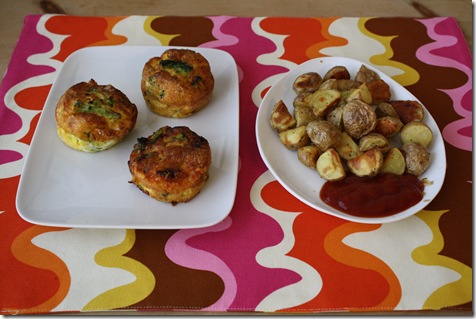 I made mini broccoli cheese quiches, which turned out SO well!  And they were really easy to make.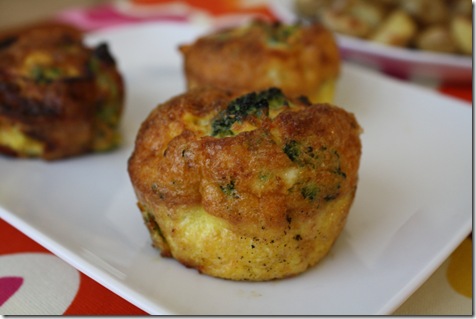 I combined 2.5 eggs, 1/2 a cup of steamed and chopped broccoli, cheddar cheese, and sundried tomatoes, and then I poured the mixture into cupcake tins.  I baked them at 350 for about 35 minutes.  Yum!
Plus, roasted baby yellow potatoes with ketchup.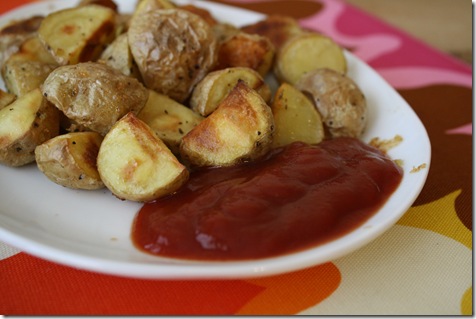 For dessert, I had semi-frozen Stonyfield Oikos Caramel.  It tasted like ice cream!  Try putting it in the freezer.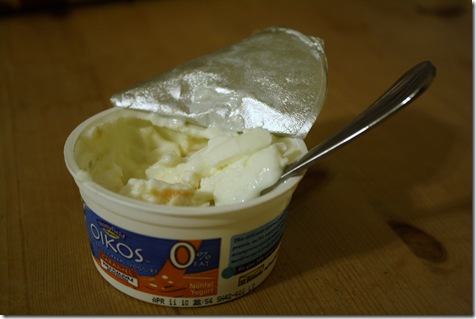 It was around that time that Megan called me and asked if I wanted to go to Happy Hour with her, Katy, and Anne P.  To be honest, I was really craving a cold beer and the thought of hanging out with my girlfriends on a Tuesday was TOO good to resist.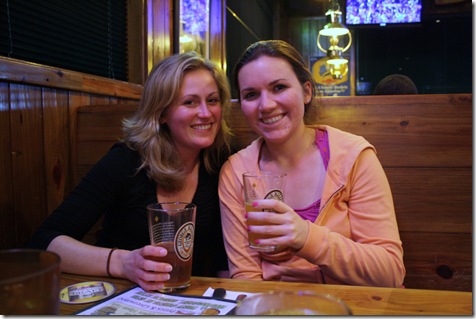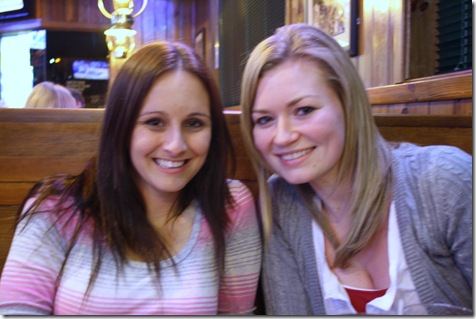 I had two pints of Samuel Adams Cherry Wheat, which was so flavorful.  It had an excellent cherry aftertaste!  I love fruity beers and wheat beers – this was the perfect combo.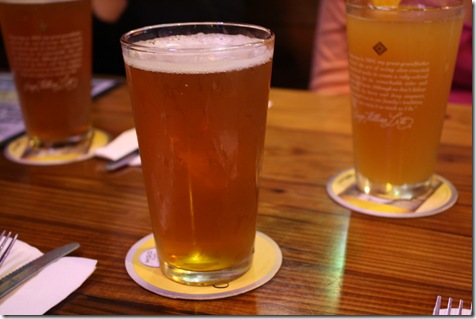 Gotta go quiz the Husband for his test tomorrow!
Oh, and a side note.  Here's some good advice from a reader named Jennifer, who emailed me about my triathlon swim anxiety.  She said, "I just thought of this while I was swimming today. One way I prepared for my first few tris involved the start of the swim. It's kinda crazy and a little scary in the beginning so I enlisted the help of some friends. We all got in the same lane in the pool and we started out right next to each other as we swam. That got us more comfortable with the idea of getting smacked in the face and kicked during the start of the race. It's not exactly like the race but it's similar."
I'll ask you an age-old question:  Beer or wine?  I prefer beer.   🙂