Did you miss…
Morning!  I had a wonderful night sleep, thanks in part to this little gadget: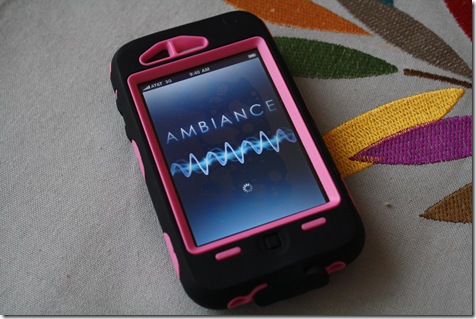 Last night, I downloaded the "Ambiance" app on my iPhone, browsed the relaxing sound choices, and downloaded the rainstorm music.  I set the timer to 1 hour and fell asleep to the lovely sounds of rain on my electronic "roof."
Ironically, when I woke up, it was pouring rain.  Real rain is better.  🙂
Breakfast: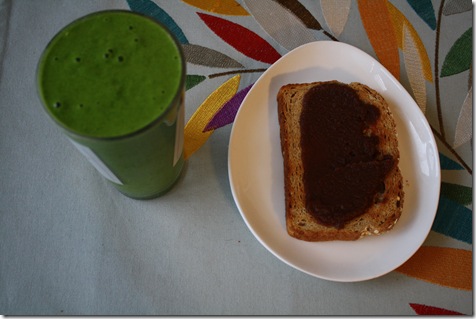 After last night's crappy dinner, I really wanted something super healthy for breakfast today.  Time for a GREEN MONSTER.  This GM was a little pumped-up, though!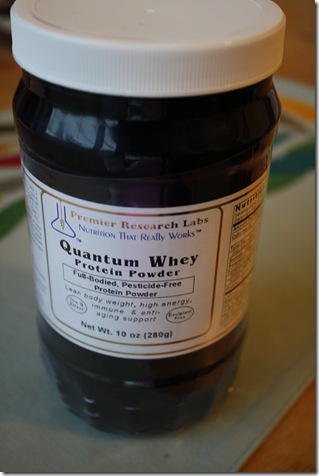 The Husband is now selling this protein powder on our holistic supplement website, so I thought I'd test it out.  A serving is 50 calories and contains 10 grams of protein – score! Plus, the only ingredient is whey protein concentrate.  No funny artificial stuff.
It didn't make my GM taste any different, but the smoothie did seem thicker and fluffier.
My GM contained:
2 cups raw spinach
1 cup almond milk
1 banana
2 tablespoons Whey Protein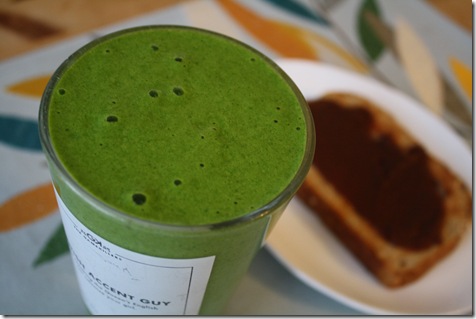 Plus, toast with no-sugar added apple butter (just apple butter and apple cider).  It was a gift from Angela!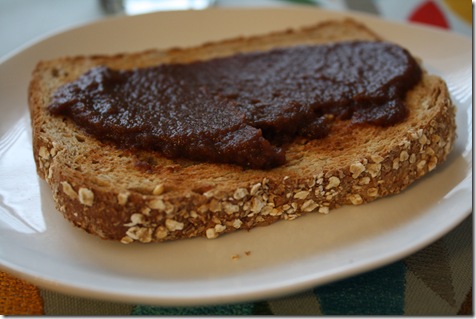 Gear for Cyclists
I've put together a post on gear every cyclist needs and wants. 
Check out my tips for cyclists page to learn more!
If you're not a cyclist, check out my other "fitness tips" pages:  For Runners and For Swimmers.
And… I'm off!  Things to do!