(I've been waiting to name a post "Epic Fail!")
The Husband and I went to visit Harry, our friend who used to live in our neighborhood and just recently moved 40 minutes south.  It's a small residential town.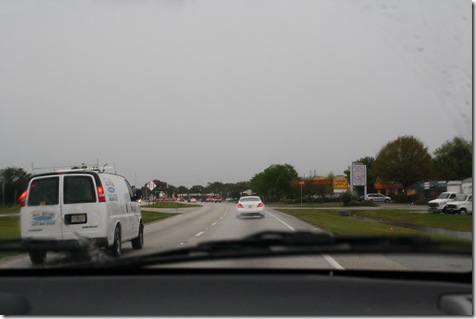 Random side note:  On the way to dinner, the radio announced we were under tornado watch.  Ahh.
We picked this place on a whim: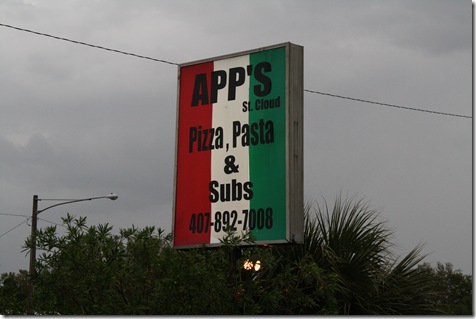 Epic fail.
We ordered garlic bread.  I was hoping for soft, squishy, buttahed bread.  Not so much.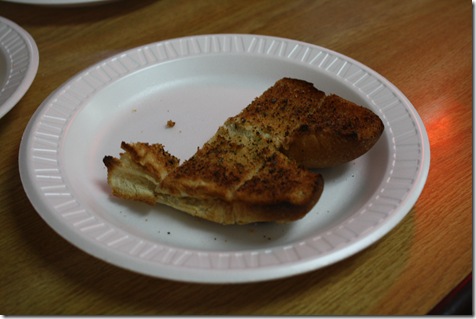 And the pizza had potential: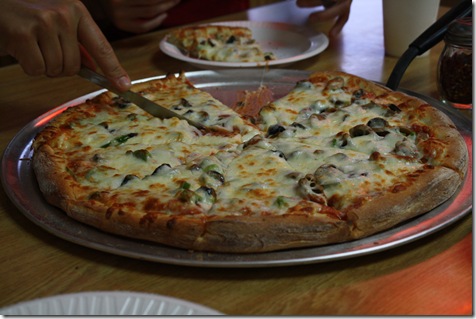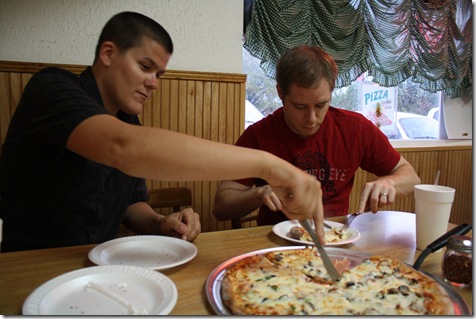 But it was cheese overload (not in a good way) and the veggies was all canned and salty, not fresh.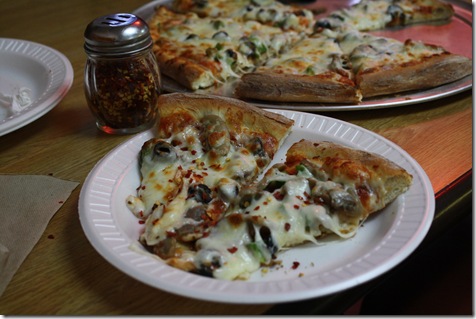 I think this is the first bad restaurant review I've given on the blog?! I'm not picky!  I'm an equal opportunity eater.  But this was icky.  I still ate it, of course, because I was hungry.  But now I'm uncomfortably full of disappointing pizza.  The Husband keeps moaning and clutching his belly, too.
My snacks were good, though!
Sesame bars (I had 2):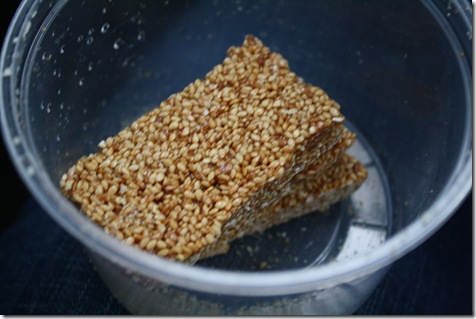 And Kashi shredded wheat cereal with almond milk: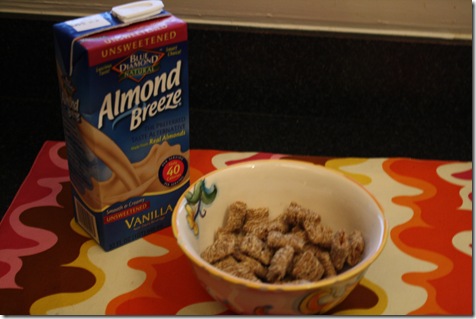 Tomorrow morning, I'm going to do a bicycle gear/gadgets post, since a few people have asked me questions!  If you want to know anything in particular, please ask away!  If I don't have the answer, I'm sure someone will.
Also, if you're looking for tips on how to buy a new or used bike, check out this previous post. 
Good night!