Boy, oh boy!  Have I got a great – and simple – recipe to share with you!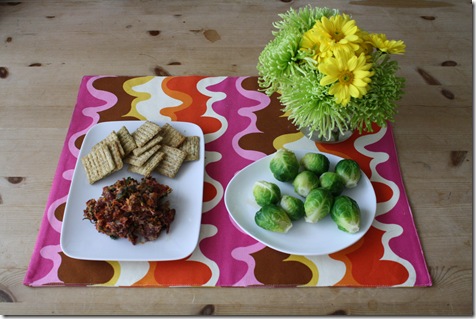 I was craving hummus, but we're all out.  I decided to create my own version of a bean dip using a can of dark red kidney beans instead.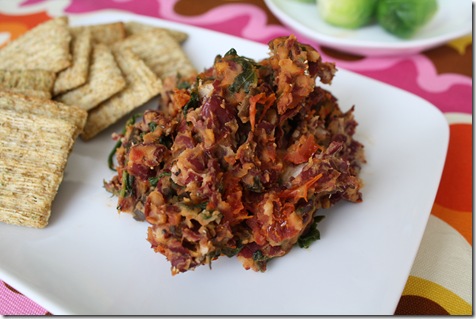 Bean and Olive Dip
Ingredients (for 2 entree-sized servings or 4 side servings):
1 can dark red kidney beans, drained and rinsed
1/4 cup sundried tomatoes, packed in olive oil
2 handfuls raw spinach, torn into small pieces
1/4 cup whole canned black olives (no salt added)
Lots and lots of hot sauce
Pepper
Directions:
In a wok, combine the first four ingredients.
Cook on medium high for 8 minutes (or until spinach is entirely wilted).
Pour mix into large bowl, add pepper and hot sauce (to taste, but you can't go wrong with adding a lot), and mash into a dip.  Alternatively, you could put it into a food processor to make it all creamy, but I liked the chunks.
Serve warm!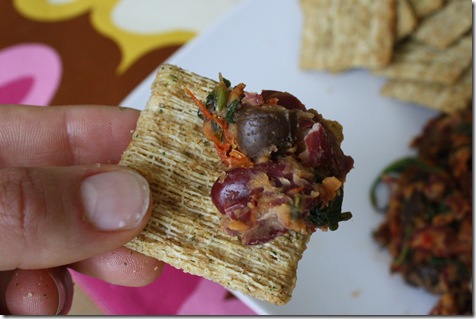 I ate my dip with two servings of crackers, but I think the dip would be excellent between two slices of toast, too!
With a big serving of steamed Brussel sprouts: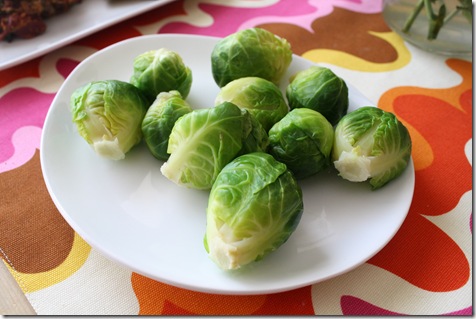 Before lunch, I went to the gym and rocked 30 minutes on the elliptical.  I was scheduled to run 5.0 miles, but I just wasn't feeling a longer workout.  I felt refreshed and relaxed after the elliptical!
Since I went to the gym at lunch time, I had a larger mid-afternoon snack to power me through my workout.
I had an orange: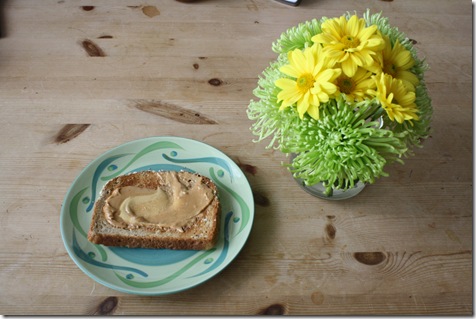 Aren't my flowers pretty?  :)  I bought  myself two big bouquets the other day.  I love having fresh flowers around!