My dad proclaimed, "I would like pancakes for breakfast."  However, I didn't have any eggs on hand.  I almost said, "Sorry, I don't have all the ingredients," but then I remembered the vegan flax egg trick.
To make a vegan flax egg, mix 1 tablespoon of ground flax with 3 tablespoons of water and let it stand for a few minutes.  It ends up becoming gel-like and mimics an egg rather well, especially when you mix it into a batter.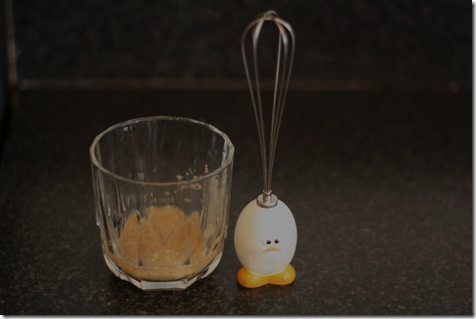 Dad asks, I deliver!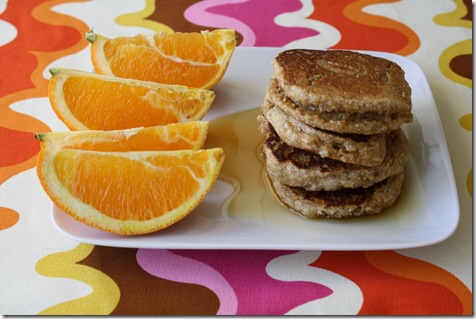 I used the Hodgson Mill's InstaBake mix to make yummy whole wheat pancakes, which I smothered in real maple syrup.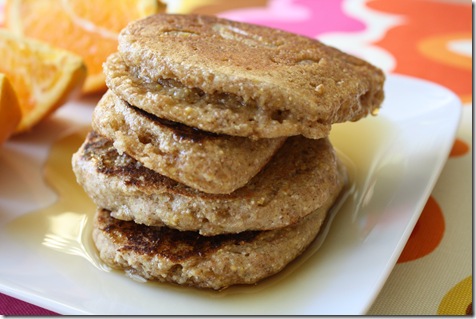 Plus, half an orange (Dad got the other half):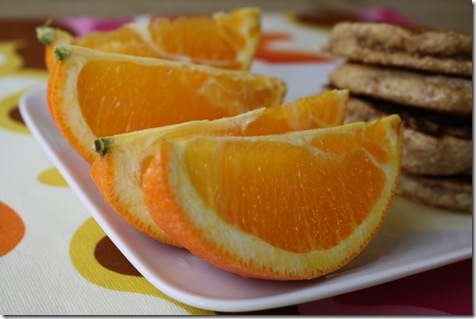 A light breakfast (for me… Dad said he was stuffed!) because I'm about to leave for a very quick run.  I hope to squeeze in some exercise before I leave for Disney World! I'm picking two other other bloggers (Julie and Leslie) before a blogger get-together in honor of this weekend's Princess Half Marathon.
Don't forget to enter the Breville Juicer raffle!
For more information, check out this post.  This awesome juicer can be yours for just a $5 raffle ticket!
Oh, and PS – The Hurt Locker is a great movie!  A very manly war movie, but an excellent film.  Highly recommend it!