So many bloggers and readers were in town for the Disney Princess Half Marathon, Lindsey decided to organize a meet-up.  I'm so glad she did!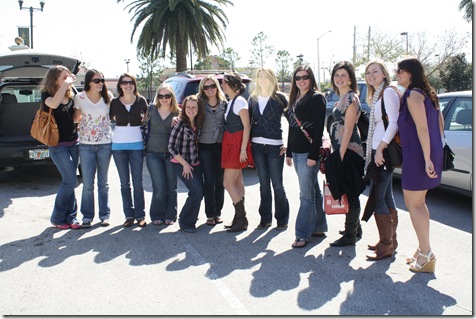 We had lunch at Pizza Fusion, an organic pizza place with the most amazing whole grain pizza crust!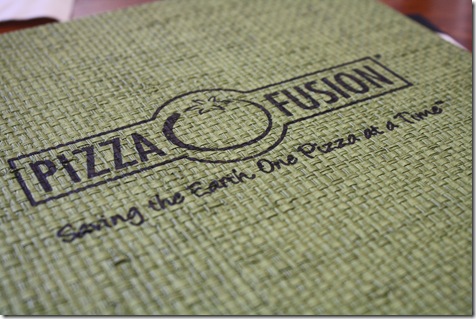 For once, I actually arrived to lunch EARLY.  Ryan, Julie and Leslie, Leslie's friend Michele, and I got there before anyone else.  I decided to order an Orlando Brewing Company Red Ale to drink as we waited for the others: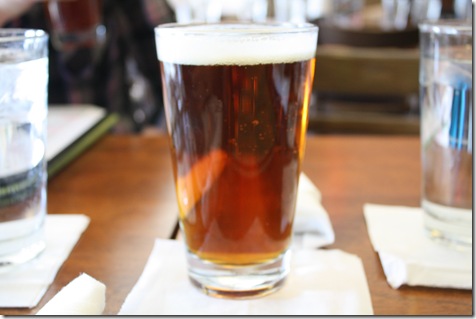 And Ryan and I decided to order a salad (with vegan soy cheese) to hold us over.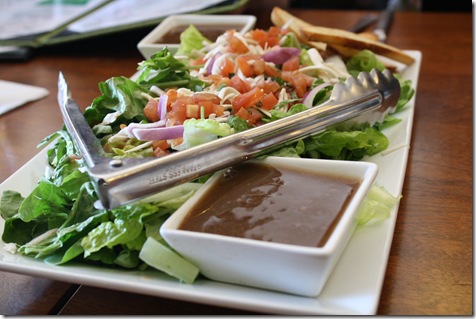 My portion: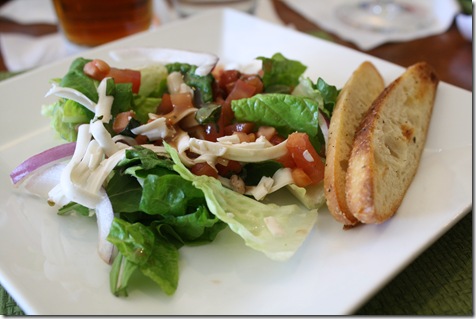 Then, everyone started to roll in!  It's so funny to watch the door open, someone walk in, and realize… hey! It's Cat from See Cat Run!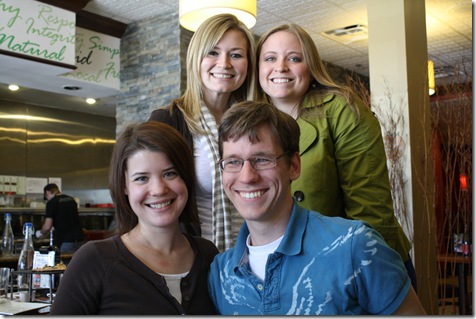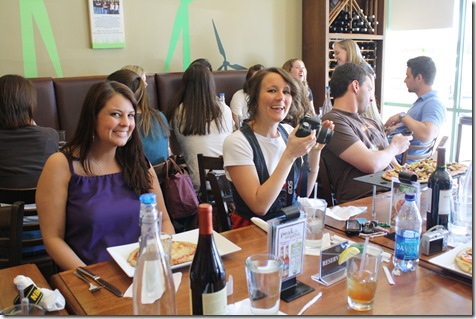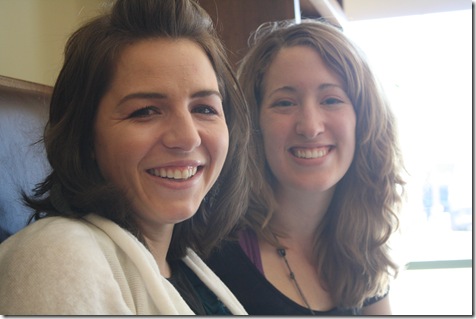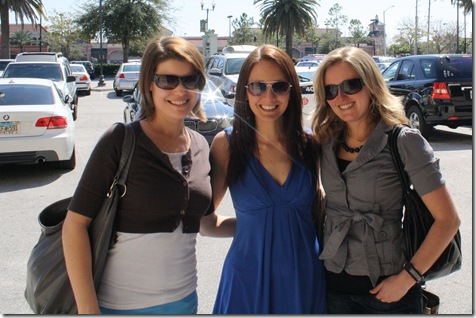 For our lunch, Julie and I decided to organize two different personal pizzas and then share them.
We ordered the Spinach and Artichoke and the Farmer's Market (a mixed veggie):
I had four slices of deliciousness in total.  🙂
Ryan passed out coconut macaroons as favors, and I promptly ate mine for dessert.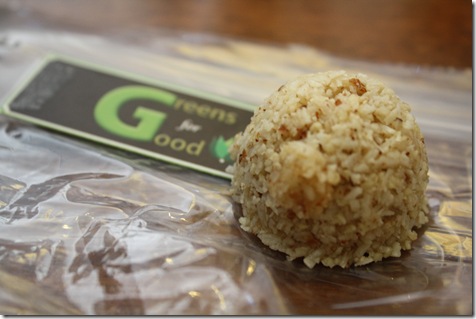 After sitting again and gabbing for hours (literally), the group split up and some of us went to Whole Foods. 
The food blog community makes me laugh.  Only we would meet up with strangers, have lunch, and then go grocery shopping together for fun.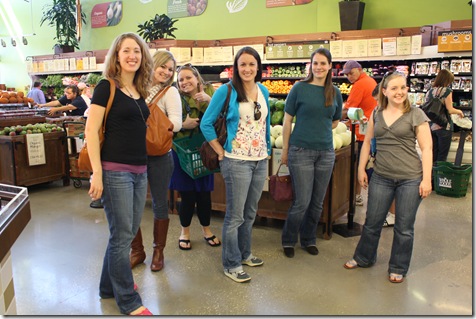 I bought a few things (like QUINOA, which my regular grocery store decided to stop selling for no good reason), a new type of Almond Butter, and juice: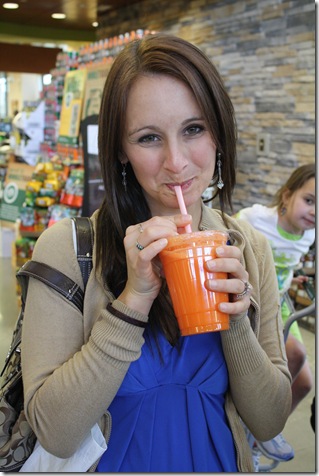 If you're wondering what I'm doing in that picture, I'm trying not to giggle and snort Kung Flu Fighter juice up my nose (and that little girl in the background wants my drink!!!).  The drink included the fresh-pressed juice of 4 carrots, 1/2 inch of ginger root, 1 cloves of garlic, and 1 orange.    The garlic was a nice touch!
And THEN… I drove everyone back to their hotels/theme parks, took Ryan home, and dug into another fun Whole Foods purchase: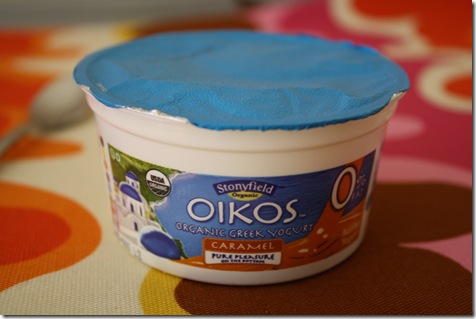 CARAMEL OIKOS, which I have been on the lookout for WEEKS.  It tasted pretty good – but I wasn't super, super impressed.  It was basically plain Oikos with caramel on the bottom (which I could easily and more cheaply re-create at home)… Not sure what I was expecting.  I guess I built it up in my head as this amazing new flavor!
Oh yea, and before lunch, I ran a speedy 3.0 miles.  Here's my splits:
Distance: 3.0 miles
Duration: 28:05
Mile 1: 9:52
Mile 2: 9:23
Mile 3: 8:50
A lovely negative split.  
Whew!  What a day!  🙂