I know this smoothie looks like muck…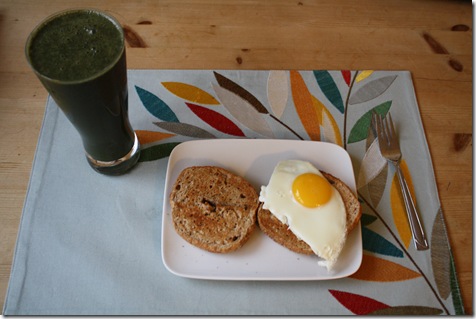 But I swear it tastes like chocolate covered cherries!  I swear!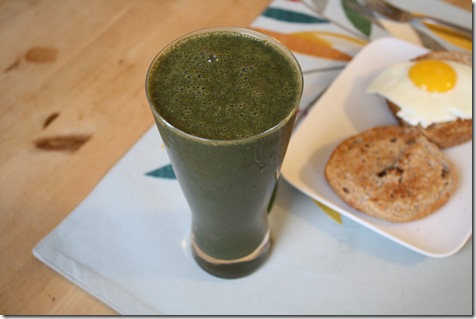 My Green Monster contained:
2 cups raw spinach
1 cup almond milk
1/2 banana
15 frozen cherries
1 scoop Nesquik (I'm sure there's a healthier alternative, but the Husband hearts Nesquik, and we always have it on hand)
So delicious!  🙂
And I had one whole wheat bagel (Thomas brand) with a dippy egg.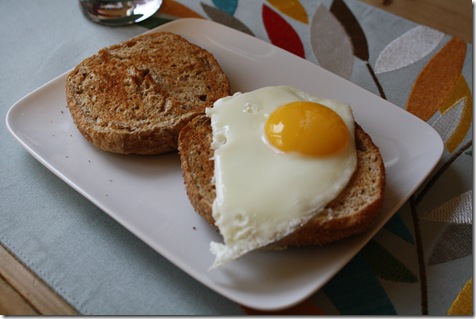 Two New Shows I'm Watching
Have you seen How to Make it in America, the newest HBO series?  Think Entourage (Season 1) in New York City, but without the glamour.  It's about two entrepreneurial friends who are starting a clothing line.  It's SOOO good.
We're also loving The Marriage Ref on NBC.  It's slowly growing on me, and the last episode I watched was hysterical.  The show features real-life couples with silly problems, three celebrity guest judges, and a host who "makes the call" on which spouse is right.
Two questions:
What are you watching right now?  and  If you and your spouse were on The Marriage Ref, what would your battle be about?  This Tweet explains our battle!