I had an unexpectedly wonderful evening.  🙂
It started off with a 3.0 mile run.  My schedule called for 6.0 (I am doing a 15K in a few weeks), but I wasn't really feeling a long run.  My body is still adjusting from all my traveling.  Also, my iPod was dead so I was forced to run without music – BAH!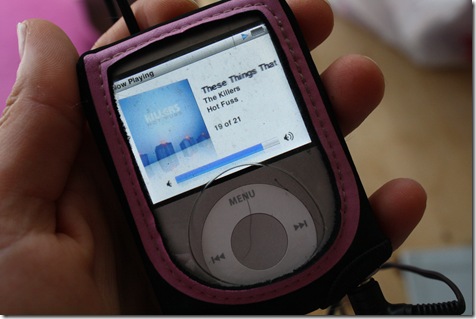 Before my run, I had almond butter toast: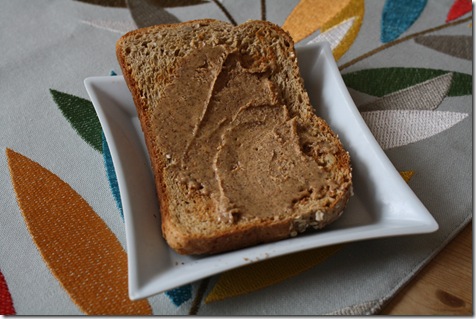 I did the 3.0 mile run in 28:05.  Here are my mileage splits:
Mile 1: 9:45
Mile 2: 9:37
Mile 3: 9:33
During my run, I tested out some new shorts.  These New Balance NP Shorts came in the Fit Bloggin' swag bag.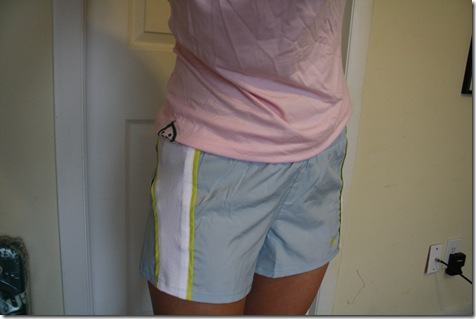 (Do you know how hard it is to take a flattering photo of your own crotch with an SLR?)
One thing I loved about the NP Shorts was the side pocket, which would be perfect for carrying an iPod, cell phone, or fuel.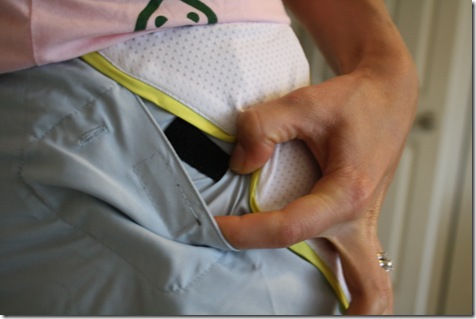 However, a better way to design this pocket would have been to have it Velcro completely shut.  I slipped a single key in the pocket and it bounced out within 100 yards! 
The shorts have breathable built-in underwear (plus!), don't ride up (plus!), and wicked away my sweat quickly (plus!).  I really liked them.   The shorts do run large, so I ordered a size smaller than I normally order.
After my run, the Husband came home and suggested we go out to dinner.  This is actually my last week blogging for Chevy Traverse, and my last "girlfriend getaway" activity was dinner in the lovely Winter Park.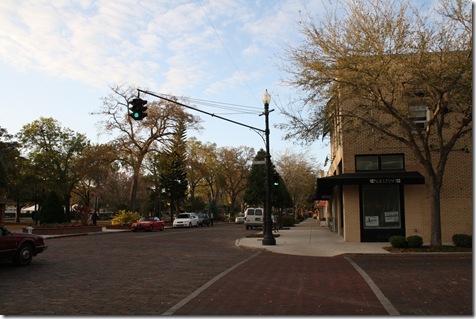 I realize the Husband does not qualify as a "girlfriend," but we still had a lot of fun dining out.  🙂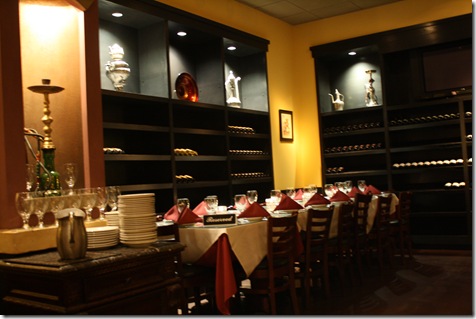 We went to Bosphorus, a Turkish restaurant in Winter Park that Meghann is always raving about.  I had to see what Turkish food is all about!
Apparently, it's about huge, hollow bread.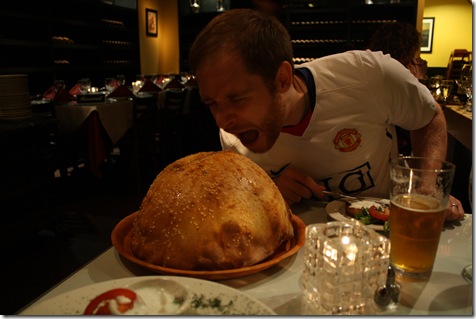 We started dinner off with fluffy lavas, which was sooo good.  We have tons of leftovers!  I ate about 1/4.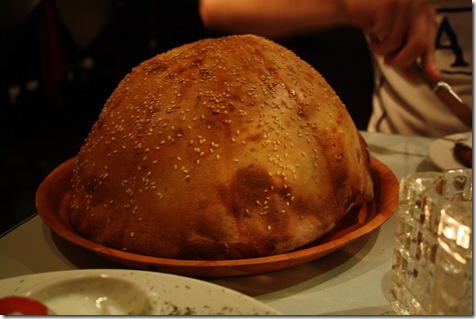 We also had fried zucchini with yogurt sauce.  I had 1.5 pieces.  The dill was sooo flavorful and fresh.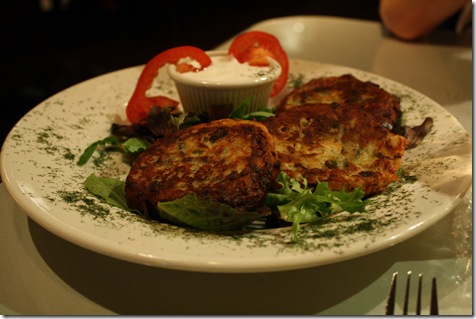 For an entree, the Husband and I split two vegetarian options so we could both try a little of everything.
One dish was rice + stewed and spicy vegetables, and the other dish was spinach pide with a side salad.
My portion: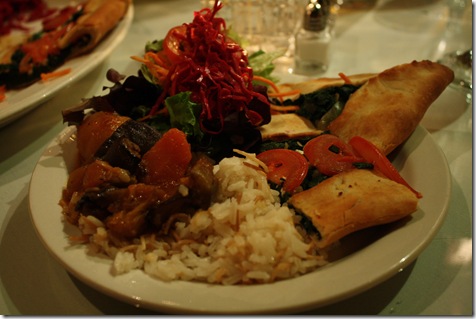 I only ate one piece of pide – I was pretty stuffed from all the lavas!  But, it was such a romantic dinner.  I had a lot of fun with the Husband!
I am very sad to give the Chevy Traverse back.  :(  It is WAY nicer than my 2002 Civic.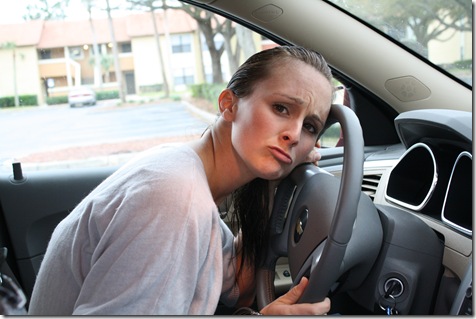 A lot of you asked to give a final review when the month is up, so here it is:  It is a great SUV with great technology and amenities.  It handles well and drives like a dream.  If I had a bunch of kids, it would be a good option.  However, I wish it got better gas mileage (Chevy claims that it gets 24 MPG on the highway; my real-life experience was about 17 MPG).   If you want to know more about my Chevy experience, you can check out my posts on the Chevy website.
With that, my friends – I am off to bed!  I have a BIG day tomorrow and need to get my sleep in.
Have a wonderful night!