Since my triathlon is on Sunday, I'm in "taper mode" this week.  I've found I perform much better on race day if I take time off before the event, so I've been taking it easy.
I did hit the gym up for a 2.0 mile run (in 19:00) and a 25-minute stationary bike ride.  I was planning to ride outside, but Central Florida had the worst thunderstorms today!
While on the bike, I read about 30 pages of this book: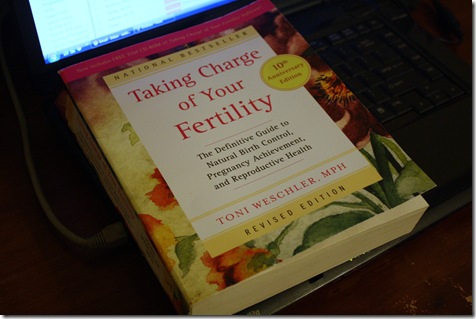 I've been really intrigued by natural birth control methods ever since this post, and Taking Charge of Your Fertility seems like the to-go source for a lot of women.  It's a good read so far, but I had to stop around page 30 due to huge drawings of vajayjays and boobies, which I'm guessing my fellow gym go-ers didn't want to see!  :)  I promise a review when I'm done.
My afternoon snacks included 1/2 a melon: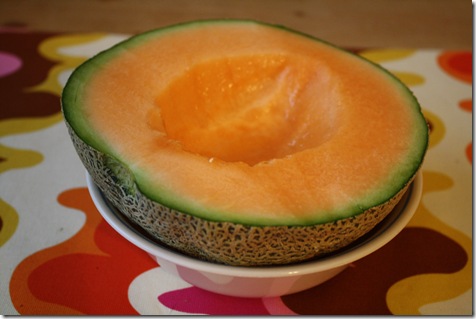 And my serving of dairy for the day – a Greek yogurt.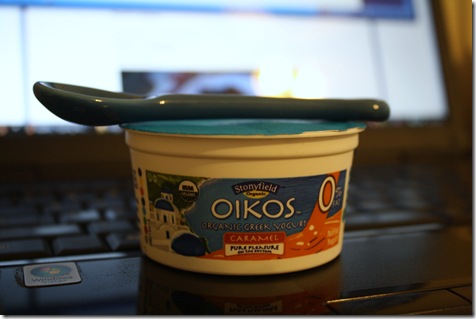 Before my workout, I had an English muffin with almond butter and sunflower seeds… A few extra handfuls of sunflower seeds were consumed in the preparation process!  🙂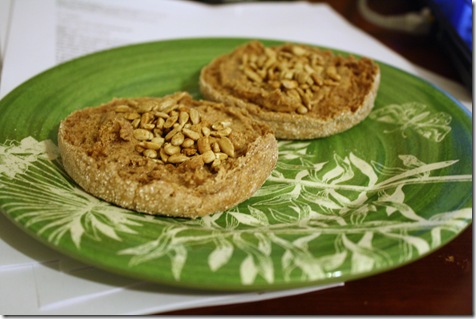 And post-workout, I had a nice stir-fry dinner.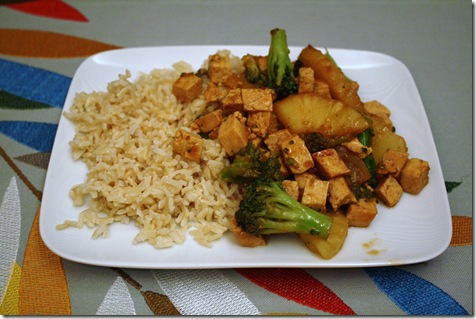 I had a serving of brown rice with stir-fried tofu, broccoli, and pineapple in a teriyaki sauce.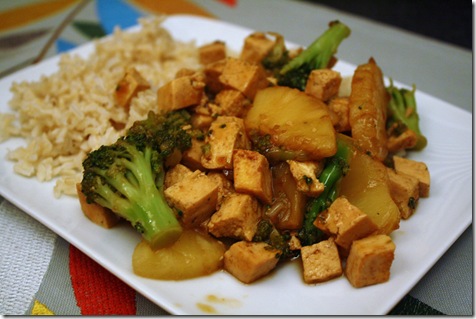 And… I'm off!  Let's hope I can sleep easily tonight.  🙂
What book are you currently reading?