I am so sore from the Olympic Triathlon!  :)  But in a good way.  I spent all afternoon watching TV and preparing a triathlon recap video – I'll post it tomorrow.  It includes fun footage of my bike crash!
Speaking of my bike crash, it's time for me to buy a new helmet!  Helmets are only good for one crash, and I banged my head pretty badly when I wiped out today.  I hope I can find another pink one at the bike store. 
Here's why you must replace helmets:
The foam part of a helmet is made for one-time use, and after crushing once it is no longer as protective as it was, even if it still looks intact. Bear in mind that if the helmet did its job most people would tell you that they did not even hit their head, or did not hit their head that hard. And the thin shells on most helmets now tend to hide any dents in the foam. But if you can see marks on the shell or measure any foam crush at all, replace the helmet.  You can also crack the helmet foam or damage it by dropping the helmet on a hard surface. The cracks may be small and hard to see, so you need to look carefully. Cracks in the foam always require replacement of the helmet.  You may be reluctant to replace a helmet that looks almost as good as new, but if you did hit, you don't want to take chances on where you will hit next time. If the foam is cracked under the thin shell, it will be more likely to fly apart in your next crash.
This afternoon, I had a big plate of pasta with artichokes and sundried tomatoes.  And another beer.  It helps with the soreness, I swear.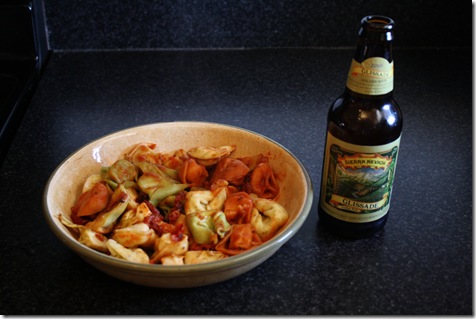 A little while later, I had a big plate of roasted veggies.  I had parsnips, carrots, broccoli, and sweet potato.  Mmm.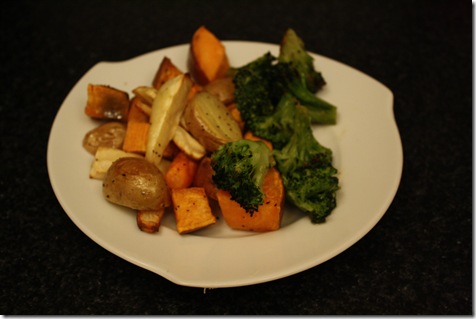 And dessert was Key Lime Pie – the last slice!  Who ate all my pie?!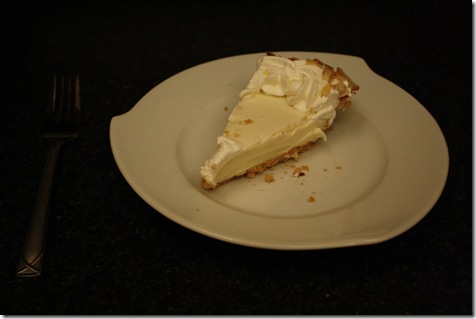 I'm off to bed.  See you in the AM!