Last week, Sammi emailed me to say she was in town and asked if I wanted to meet up for a run.  Isn't she cute?  So smiley.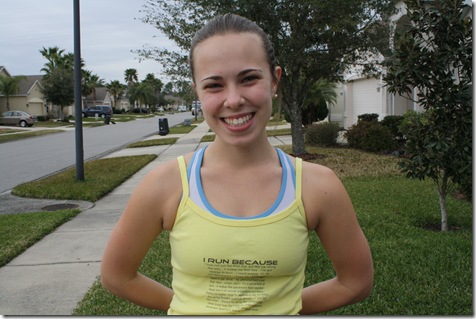 I was excited to run with Sammi today because I knew it would be (mentally) hard to run the day after my 10-miler.  We did 5.65 miles together in about an hour.  We took a few walk breaks.  I think we were talking so much we were out of breath!  That's my last run until Sunday's triathlon – I have bike rides planned for the next two days, and then it's rest time.
Then, I had a conference call in my car on the drive home.
I tore into the house and made this lunch as quickly as possible.  I was starving!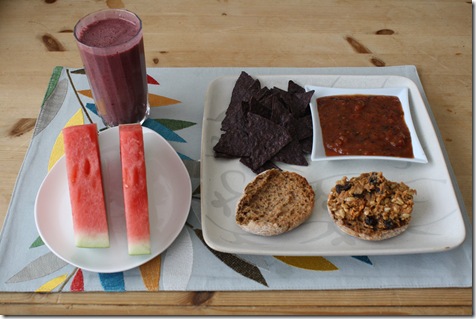 Annie gave me the idea for this AMAZING sandwich: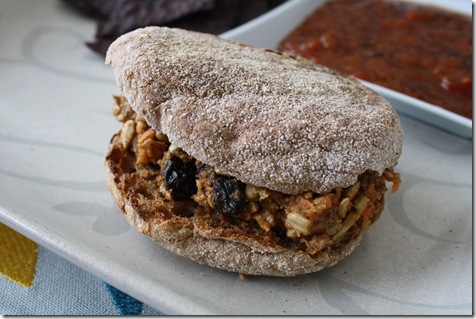 In between a whole wheat English muffin was a mix of almond butter, sunflower seeds, raisins, and shredded carrot. 
I also had two slices of watermelon: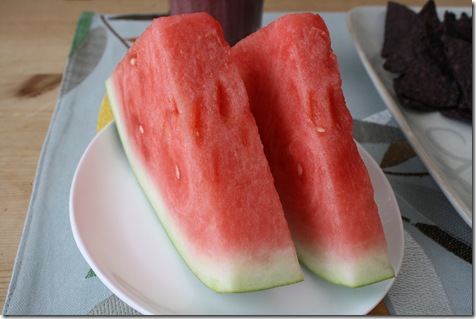 Chips and salsa: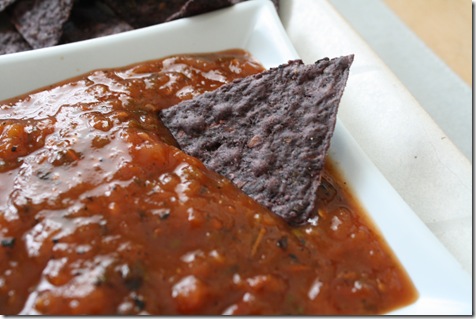 And a Cherry Banana smoothie, which had 15 frozen cherries, a banana, and vanilla almond milk: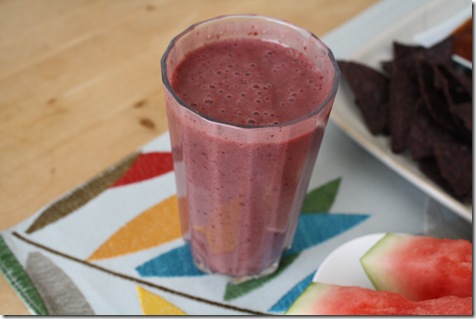 And for accountability's sake, I tossed back a couple extra chips and a handful or two of sunflower seeds.  🙂
Totally random, but the Husband just sent me this video.  It's a rap song called "All I Do is Win" and I thought it was super sweet motivation for me to kick butt on my triathlon.  I also thought it was really weird because my Husband is NOT the type of person to listen to rap music.
Then, around 3:06, I realized Snoop Dog flashes the University of Miami U and sings about the Hurricanes.  So that's why the Husband likes the song!  :)  I almost died laughing.
What is your "power song" that you use for extra motivation?  I really like the Boondock Saints theme song.
The Breville Juicer Raffle is over, and the winner has been contacted!  We raised exactly $700 for the Livestrong Foundation!  :)  Stay tuned for the next raffle:  I'm giving away a Blendtec Blender!