Evening 🙂 Did you have a productive day?  I certainly did!  I finally wrapped up an article, got some invoicing done, and prepared for an upcoming Operation Beautiful presentation that I'm doing at University of Florida on Wednesday.
My mid-afternoon snack was a Green Monster (1 cup rice milk, 1/2 a banana, 2 cups raw spinach):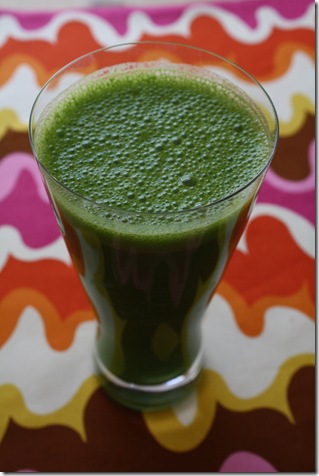 My other mid-afternoon snack was a delicious beer and some chips.  Ahh, the joys of working from home.  😉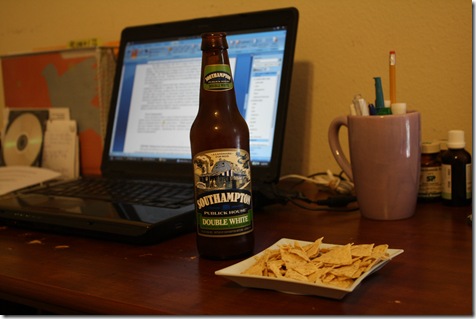 I've never had this beer before but was intrigued by the description.  Coriander, orange, and lemon peel?  Yes, please!  It was delicious and refreshing.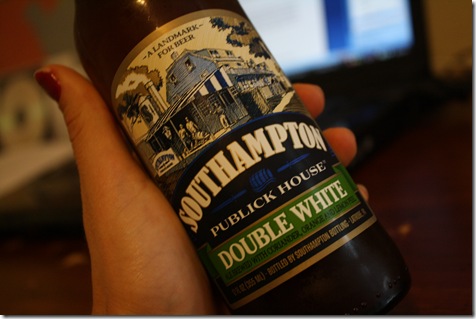 The Husband make dinner because I worked until 8 PM.  Thank you, Husband!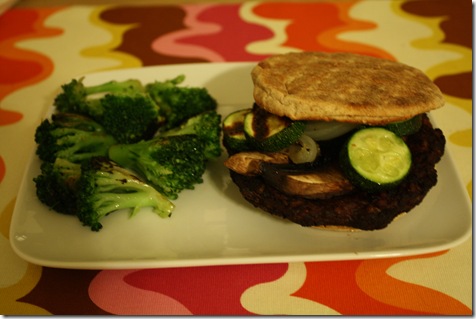 We had wonderful Morningstar Black Bean burgers with grilled zucchini, mushrooms, onions, and ketchup on Arnold Sandwich Thins.
And broc: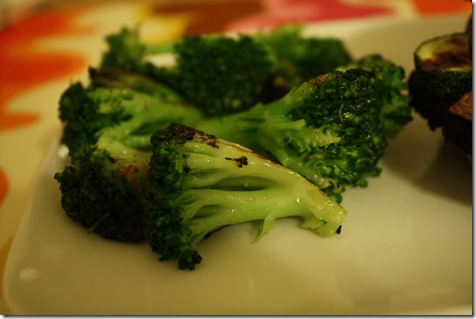 beveri Add it! Golden Flaxseed Products
Lately, I've been using a new brand of flaxseed in my oatmeal.  The beveri Add it! line includes dried fruit with ground flax for extra flavors.  If you've been wondering what the little dark blue spots in my flax, it's blueberries!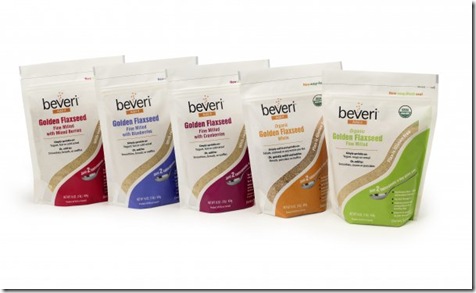 I'm definitely loving this brand of flax.  It has a little natural sugar mixed in, too, so it's kind of sweet and great as a sweet oatmeal topping or smoothie mix-in.
I'm giving away a PRIZE PACK of the following flavors:
beveri Organic Golden Flaxseed – Whole
beveri Organic Golden Flaxseed – Fine Milled
beveri Golden Flaxseed – Fine Milled with Cranberries
beveri Golden Flaxseed – Fine Milled with Blueberries
beveri Golden Flaxseed – Fine Milled with Mixed Berries
To enter, simply leave a comment describing one thing that made you HAPPY today!  Let's bask in the positivity of big – or small – things.  I'll draw a winner tomorrow at lunch.
Something that made me happy today was the Husband making me dinner! It was so sweet.
Oh, check out Comment #96 from today's lunch post on the Itchy Runner.  We solved her problem!