Good morning!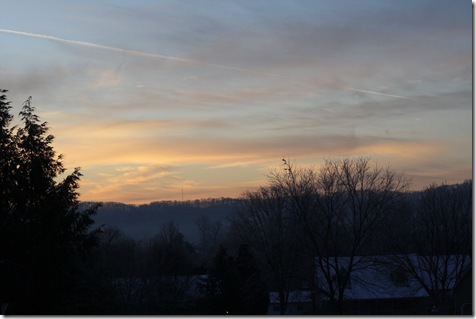 (Obviously, I'm not in Florida! I'm in Tennessee for the week working/visiting my mom.)
I woke up hoping the snow would be melted, but not yet!  🙂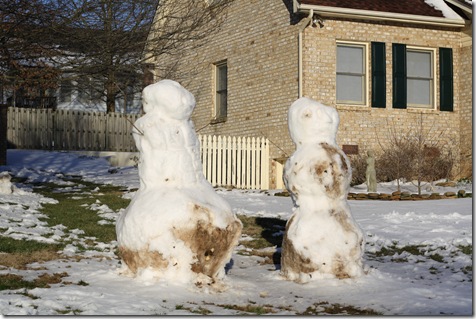 A wonderful breakfast to warm me up: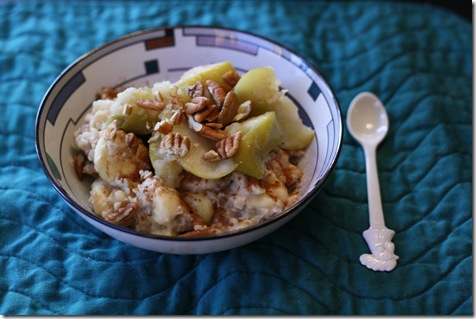 My oatmeal contained:
1/2 cup oatmeal
1/2 cup water
1/2 cup rice milk
1 sliced banana
Toppings:  cinnamon, pecans, and Southern fried green apples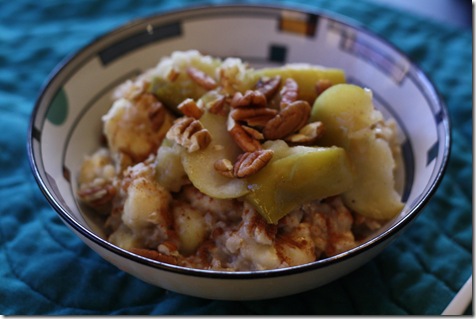 The Southern fried green apples (which are made from Granny Smith apples, butter, brown sugar, water, and cinnamon) totally made this oatmeal!  I thought I had died and gone to toppings heaven!
Cockadoodle dooooo!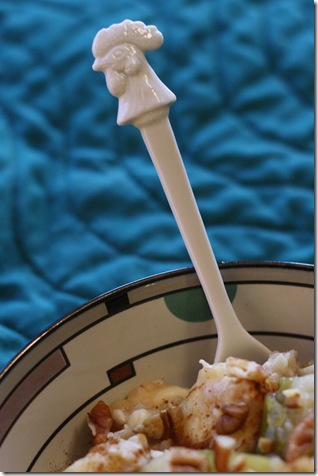 Funny story about this oatmeal:  My mom saw me pouring in rice milk and freaked out. "Ew! What is that? I don't want oatmeal anymore, I'll make myself toast.  I don't like the idea of rice milk. Ewwww!"  And I said, "Just TRY it!"  Guess what?  She happily ate half the bowl before she remembered it was rice milk, not regular milk.  Ah hahaha! 
To Do's:
Take my uncle to the doctor's
Write freelance article
Visit my mom at her work
Get temporary guest pass for neighborhood gym and workout
Question:  When you're away from home/on vacation, what is your philosophy on working out?  I follow the "3 Day Rule."  If the vacation is longer than 3 days (i.e. more than a weekend away), I will usually work out on my normal schedule.  If the vacation is a short trip, I won't.