Ever since we went to that Indian restaurant in Bath, England, I've been obsessed with the idea of Vegetable Korma.  Korma is a light, sweet curry sauce.  A very good curry for "beginners!"  I just like the taste.  🙂
I found this jar of organic Korma at Earthfare when I was visiting my mom in Tennessee: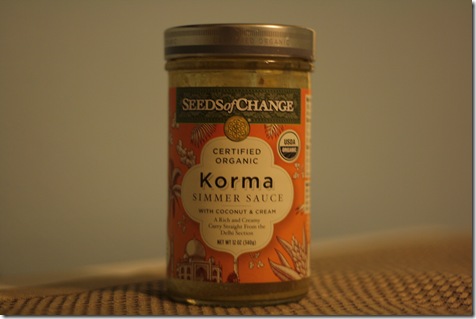 I combined two jars of the Korma with:
Slightly baked tofu, zucchini, and onion
Boiled and softened potato, celery, and carrots
And let everything simmer for another 20 minutes.
DIVINE!  I know it doesn't look pretty but it sure tastes good! 🙂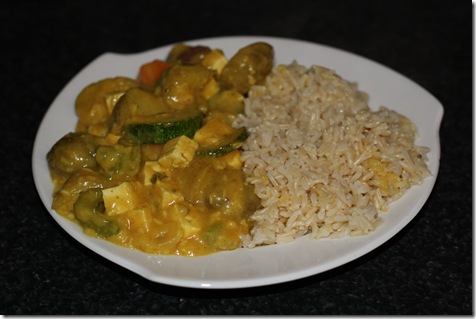 I had about 1 cup of brown rice on the side.
Also, earlier I had an Oh She Glows bar: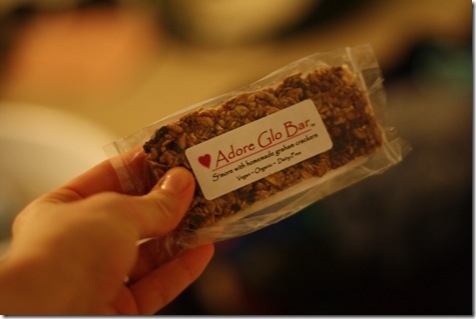 Hair pictures are forthcoming!  I didn't do anything drastic, but I did get long, pretty layers and some side bangs put in.  I like it!
I'm going out tonight with Megan and Kelly.  I think we all need to cut loose a little… wine will be involved.  😉
See you in the morning.