The Husband is obsessed with Indian food and claims that the best kind is found in Britain (of course, he's never actually been to India). 🙂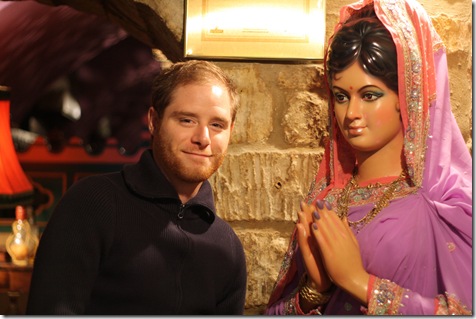 Tonight we went to dinner at a highly recommended Indian restaurant called Raj Poot.
I was a little nervous about the food. I typically prefer Thai to Indian (I thought I didn't like curry). However, the place had a lot of ambiance and many, many awards on the wall, which set me at ease!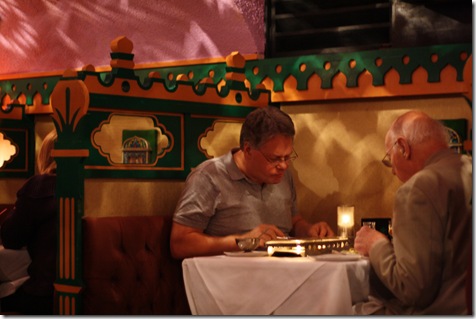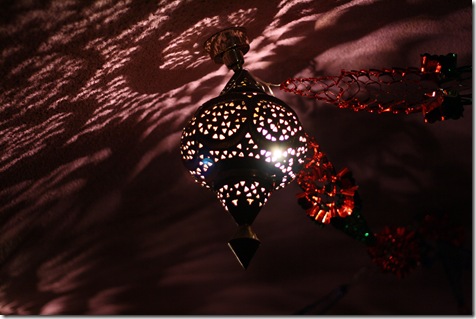 I let the Husband do the ordering. He requested the Raj Poot vegetables: eggplant, bindi, new potatoes, chick peas, and selected spices cooked in a thick sauce: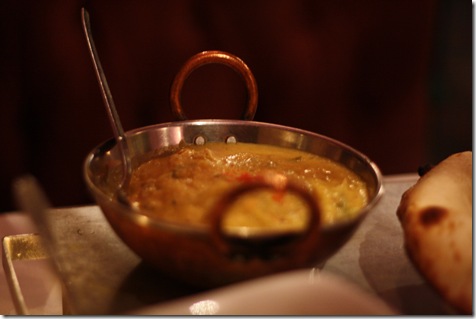 As well as the Lobra Korma: cauliflower, mushroom, green peas, and potatoes simmered in sauce of browned onion, ground spices and coconut powder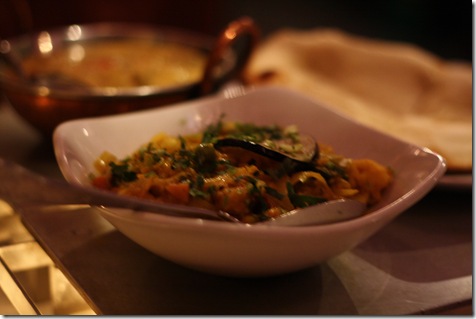 We split those two dishes along with a serving of Pulao rice.
On the side, we had Peshwari Nan, which is leaved bread stuffed with nuts and raisin. I could've made an entire meal out of this bread!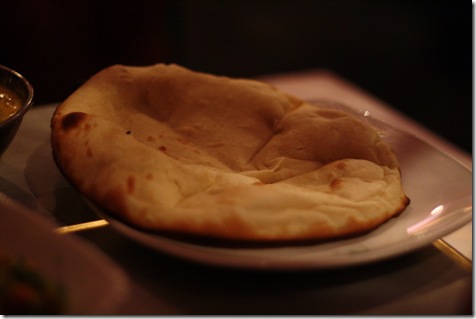 I was BLOWN AWAY by Raj Poot! I really did not think I liked Indian food, but the Lobra Korma was especially amazing.
As I typically do when eating ethnic food, I made sure to order the nation's beer. I had a Cobra, which was delicious (I do not like Kingfisher beer – another Indian beer – at all, just an FYI for you beer drinkers out there):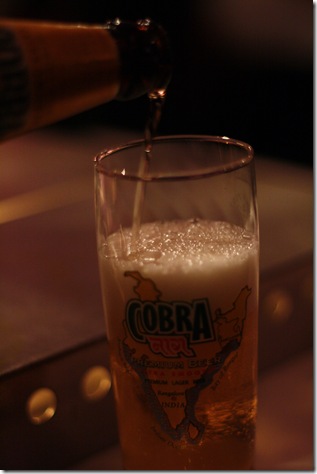 SO satisfying… And despite all the food I consumed, it didn't weigh me down or make me feel overfull (although I'm sure I technically was!).
We stopped off at a few British pubs afterwards. The Husband was thirsty! I decided to practice some beer moderation and got the 1/2 pint on the right.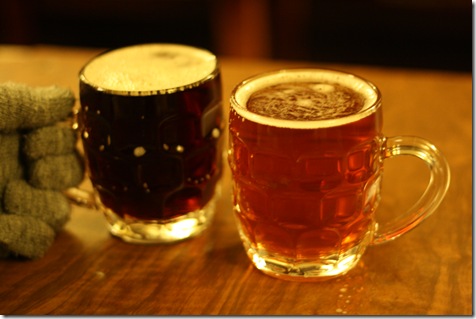 The pub itself was super tiny and cute. I would totally hang out at this joint if I lived in Bath (it was called The Green Street Tree, I think).
Tomorrow, we have a BIG DAY PLANNED!
Wake up and run.
Take train to Manchester.
Check into our new hotel (we're only staying one night).
Go to the Manchester United Football game!!! We have 4th row seats!
VERY excited about going a real live football game.
Have you ever had Indian food? Do you like it? What other ethnic foods do you like?