Basically, I had a foodie dream afternoon.  My mom and I started things off with a Ladies' Lunch at a little place called Lulu's Tea Room.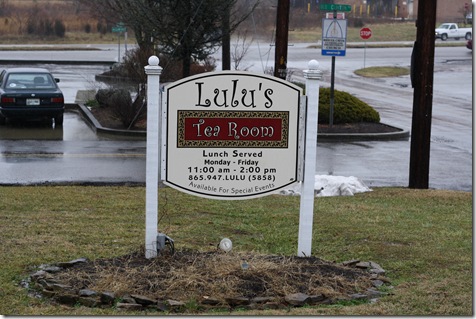 My favorite thing about Lulu's is the cute dishes.  My tea cup was leopard print, and the creamer poured out of a tiny ceramic elephant's noise!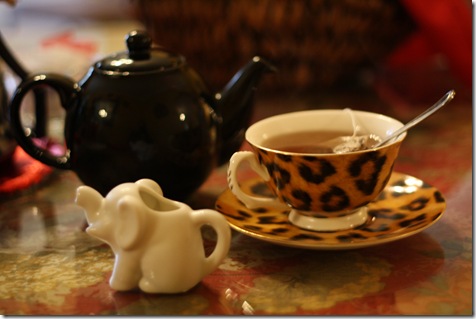 I ordered the spinach quiche, tomato and dill soup, fresh salad with vidalia onion dressing, and sweet bread and cream.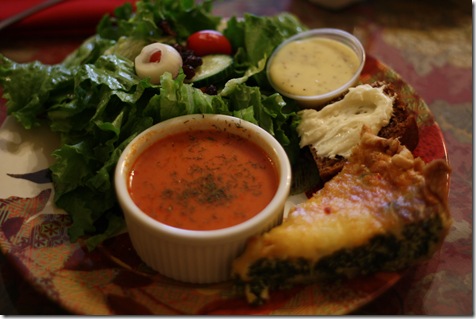 The quiche was the best!  It wasn't super egg-y and the crust was amazing.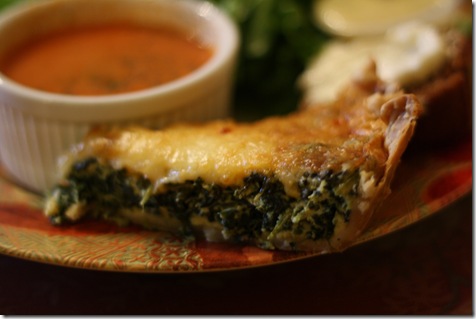 I had three cups of tea while I was there – Earl Grey, English Breakfast, and Lemon!
After Lulu's, my mom and I went shopping again – this time, I was buying the Husband a Valentine's Day present (hope he likes it!).  I also stocked up on special goodies while in Earthfare:
A dozen cans of Libby's Canned Pumpkin.  We can't get pumpkin in Florida during the post-holiday months!
A jar of Barney Butter!
A jar of Hot Pepper Raspberry preserves.
Two jars of vegetarian korma sauce (basically, Indian curry).
I also got a loaf of French bread and ate a portion in the car.  It was SUPER chewy and crusty.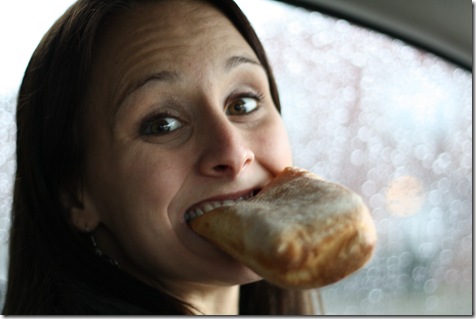 Don't act like you don't do that, too!  🙂
After our errands, we came home and made dinner.  It was basically a bunch of leftovers and takeout meals!
Santa Fe casserole, sweet potato, green beans, asparagus soup, and more French bread.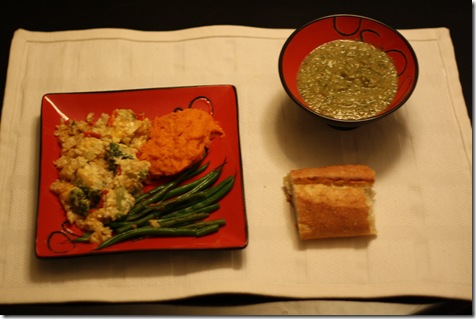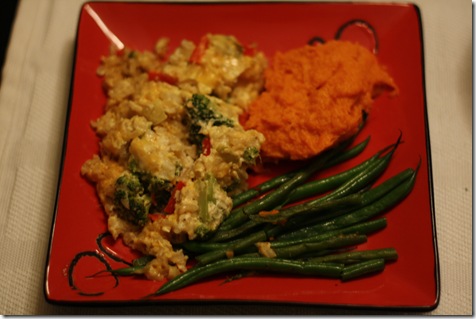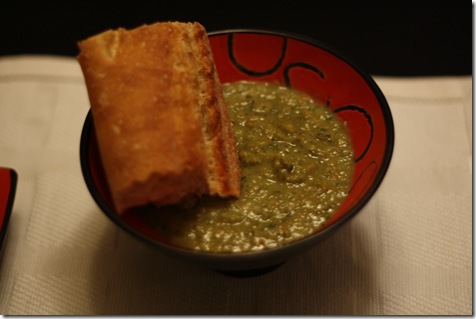 Now, I am munching on a few squares of chocolate. 
Because we do a lot of shopping at Costco, we are always pretty well stocked with things like peanut butter, oatmeal, and nuts.  I also must always have yogurt on hand! 
What do you always stock up on?