Not me!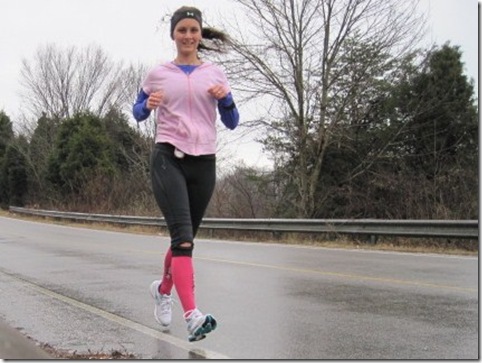 As I've written about before, I am scared to run around my mom's neighborhood for multiple reasons:
She lives in the middle of nowhere.
There are a lot of hills with blind spots, and cars make me nervous.
Many country home keep big, scary dogs on their porches/in their front yards for protection.  These dogs are very territorial, and I had to fend one off with a huge stick once!
However, I decided to face my fears and do an outdoor run this morning.  I realized late last night that I am running a half marathon in three weekends, and although I'm coming off of a marathon, I feel pretty mentally unprepared to tackle 13.1 miles.  Physically, I'm sure I will be fine to have fun and not race for any particular time goal.
To soothe my doggie fears, I carried some pepper spray:
I only put one earbud in so I could hear cars, and I was very conscious of hills and blind spots.  I don't necessary stick to one side of the road, but I run on whichever side has the least blind spots.  And I was always looking behind me.  It makes for SLOW running, though.
Cows!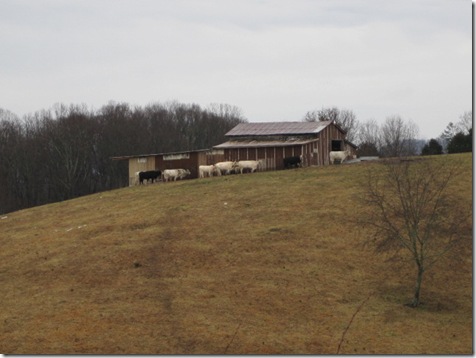 Hills!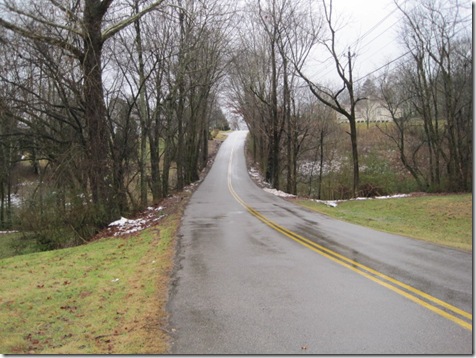 No sidewalks: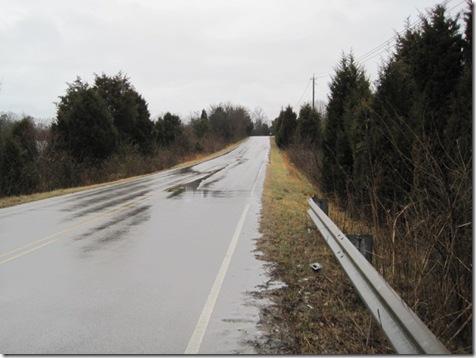 I'm not in Orlando, Florida anymore!  Gulp! 🙂
My statistics:
Distance: 6.0 miles
Duration: 1:01:11
Mile 1: 10:28 (includes photography time!)
Mile 2: 10:24
Mile 3: 10:11
Mile 4: 10:13
Mile 5: 9:54
Mile 6: 9:59
It was a good run, despite the obstacles. 
No food to write about thus far – my mom and I are leaving right now to go to lunch, and then we are running a bunch of errands, including stopping by family graves.  My stomach is starting to grumble, so I better get going!
For all the runners out there, what your philosophy on hills? Do you tackle them head on, walk up, or do a run/walk combo? I tend to just tackle them.