Evening!  My legs feel pretty good after our 10.0 mile trail run!  Just to be safe, I iced down my knees and feet per my usual. 
Icing helps SO much for soreness… I would love to do an ice bath, but that would involve 1) scrubbing my bath tub and 2) sitting in a bunch of ice, which sounds miserable.
Icing down with cubes in Ziploc bags might not be AS effective, but it's so much more comfortable!
While I iced, I had Pita chips and salsa (counts as a vegetable!):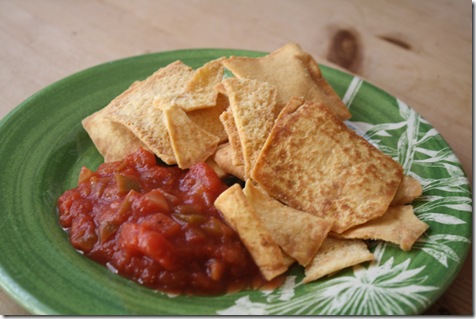 And dinner was easy-easy.  I didn't feel up for cooking so I dragged two stuffed pastas from the fridge.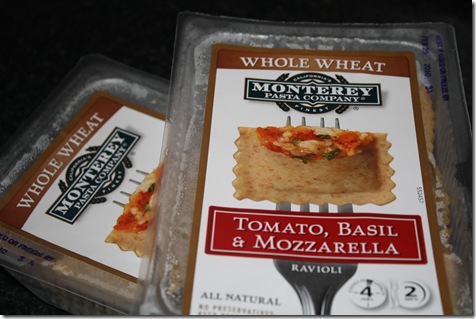 A lot of people ask how I cook for the Husband, especially because he's a vegetarian.  I do most of the cooking in our house, and he's a fun person to cook for because he's down to eat pretty much whatever.  He eats tofu, beans, fake meat, veggies… everything I eat.
I usually make him whatever I make myself, but just a LOT bigger portion.  That man puts down a tons of food!  He eats like a growing 16 year old boy.
Each pasta box has "about" 2 servings, but the servings are clearly sized to be a side dish.  I made both so the Husband and I would both have enough to eat. 
I had about 1.75 servings of pasta with steamed asparagus on top.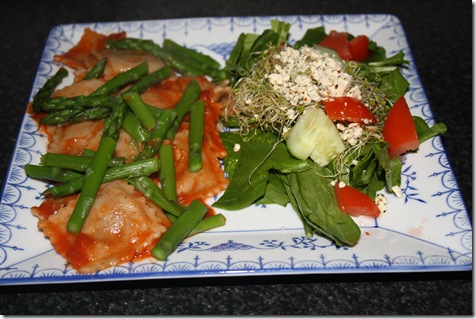 I liked this brand's stuffed butternut squash, but this flavor was very, very disappointing.  Don't buy it!  Bletch.  I still ate it because I was hangry from all that trail running.  🙂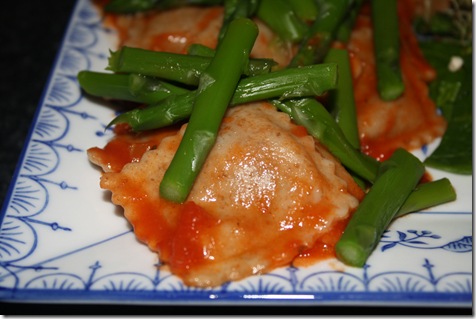 I had a spinach salad with sprouts, cucumber, and tomatoes on the side.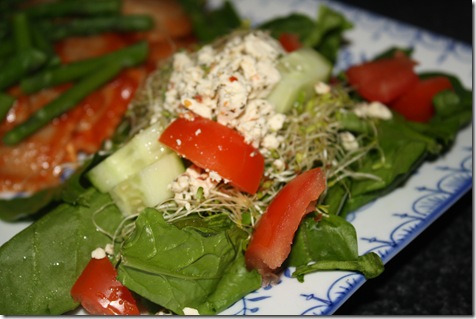 I also drank 1/2 a beer while cooking.  I fully intended to drink it all, but I just wasn't feeling it. :)  I switched to herbal tea.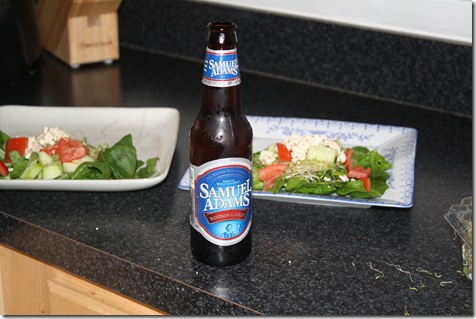 Now I'm watching awesome television programs like Sixteen and Pregnant and Too Young to Kill:  Teenager Murders.  Oh, Saturday nights.
Do you cook for your significant other, family, or roommate?  Do they eat whatever you prepare or do you navigate picky eaters?  I bet I end up having the PICKIEST kids – isn't that how it always works?!