I had a crazy work day (more about that tomorrow!), but once the clock hit 5:00, I was ready to go on a bike ride with Megan.
The first three miles of my rides (and the last three) are always really slow and crush my pace because I weave through a commercial area and a busy street to get to Megan's apartment.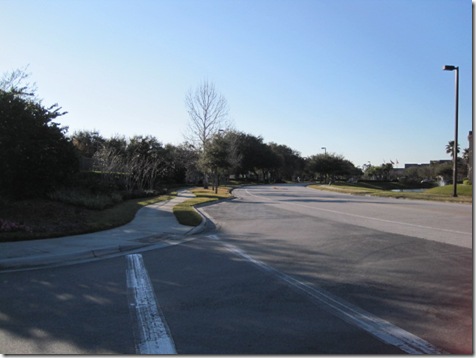 Together, we ride to my secret spot behind the Orlando International Airport where there are almost no cars.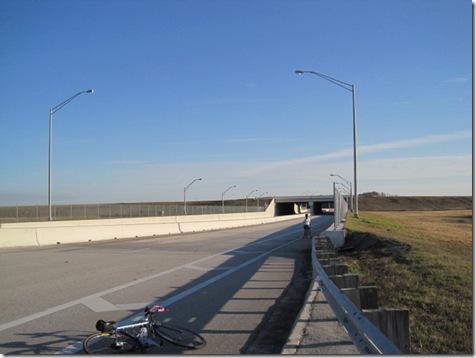 However, as you guys know, there is always interesting wildlife!  Today, we spotted a deer and an armadillo.  I had to get off my bike for a photograph of the 'dillo!  He was very brave and didn't run away until I started to snap this photo!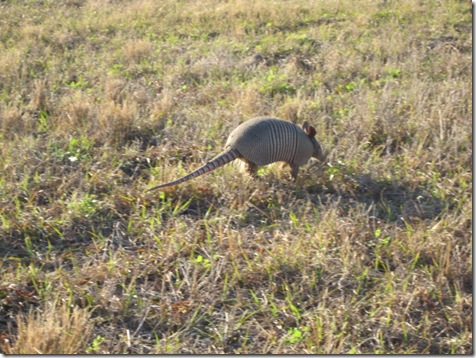 We did 18.5 miles in 1:30.  Pretty slow, but as I said, six of those miles are very interrupted. 
Two-a-days make me SO HUNGRY.  I always get asked how  many calories I eat, and although I give a range (1,800 to 2,400 typically, but it can certainly be higher on intense workout days), it really depends on my workouts and my hunger levels.  I don't count calories, I just "check in" with my body every few hours to see if I'm hungry or not.  Especially because I've been training so hard, the answer is usually YES!  :)  Once I've determined I'm hungry, I try to decide what type of snack would fulfill me (mentally and physically) and fit in with the rest of my eats – for example, if I've been lacking fruit, I might have peanut butter and a banana.
After calorie counting for so many years, it was hard to retrain myself to just listen to my hunger cues, but it's worth it because I don't have to count anything and I've maintained my weight.
I had my two normal mid-afternoon snacks, an orange: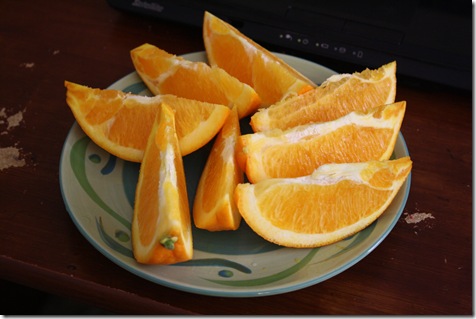 And a Glo Bar: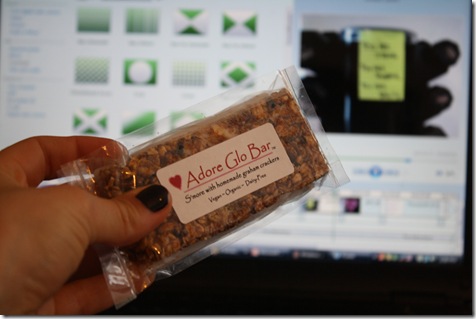 But around 4PM, my stomach was GRUMBLING again.  So, I listened to my hunger (it was saying "CARBS!") and responded with a big bowl of cereal: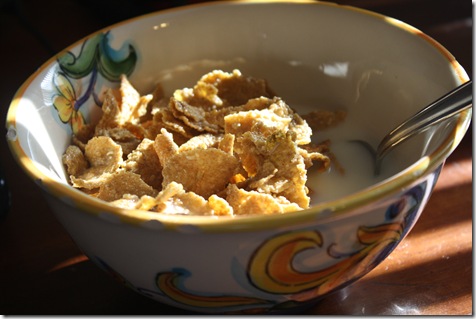 Post-ride, I had a simple but filling dinner: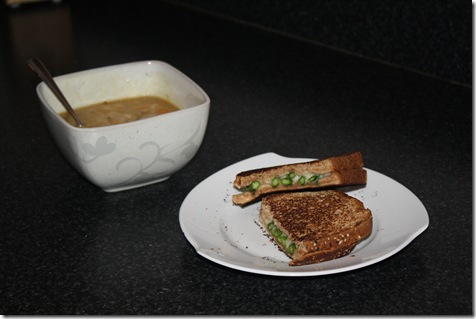 I had two cups of potato soup (from Wolfgang Puck) and a grilled cheese and steamed asparagus sandwich: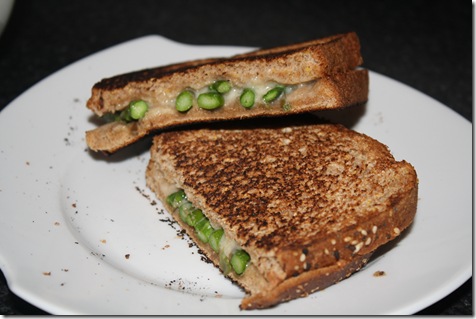 Off to watch Sixteen and Pregnant – my newest trashy TV obsession!
Do you eat according to your hunger cues or do you follow some sort of 'plan?'  What works best for you?
**If you recently asked me a question and I haven't responded, please re-ask! I am having issues with the comments section**