** The Raffle is currently on hold while I resolve an issue with PayPal.  Sorry! **
For my marathon, I decided to work with Team in Training to raise money for blood cancer research.  I did this in honor of my friend Megan from college, who was recently re-diagnosed with leukemia.  Thanks to the incredible generosity of the blog world, we raised more than $3,000!
Currently, I am training for the Echelon Gran Fondo Century bike race (that's 100 long, long miles).  The Echelon Gran Fondo Century raises money for the Livestrong Lance Armstrong Foundation, as well as local cancer research programs and hospitals.  I have once again pledged to raise $3,000.
Cancer is an issue that strikes a serious emotional chord in me, and I know that many of you feel the same way.  It's a horrible disease, and I hope we find a cure soon.  That's why money for research is SO important!
Introducing… The Garmin 305 Raffle for the Livestrong Foundation!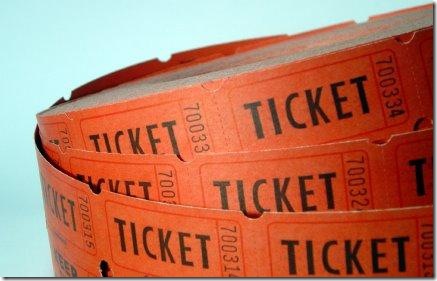 If you're into running or cycling on ANY level, you NEED a Garmin 305!  Trust me…this little gadget changed the way I train!   Because it has a GPS inside, it can track mileage, calculate pace, create maps, design automatic speedwork workouts, and more.  Much, much more!  It also comes with a heart rate monitor. 
The Garmin 305's suggested retail price is $199.99… but you can enter for a chance to win it for just $5!
Here's how the raffle will work:
$5 gets you ONE raffle ticket.
$10 gets you TWO raffle tickets.
$15 gets you FOUR raffle tickets!!!  What a deal!
The contest will run until Thursday, February 25 and I'll contact the winner at lunchtime.
Following the conclusion of the raffle, I will transfer all profits from the raffle to the Echelon Gran Fondo website.
I will list everyone's name on an Excel spreadsheet (one entry per $5, two entries per $10, and FOUR entries per $15), and the Husband will draw a winner using the Random Number Generator.
I will then mail the winner the Garmin 305!
If you enjoy reading Healthy Tipping Point, please enter the raffle.  After all, I provide you with hours of free entertainment at work, in class, or whatnot.  :)  It would mean a lot to me to have your support! 
UPDATE ** The Raffle is currently on hold while I resolve an issue with PayPal.  Sorry! **