Alright – I'm over the snow.  It's beautiful from my window, but otherwise it's wet, cold, and annoying. 
The dogs don't like it either!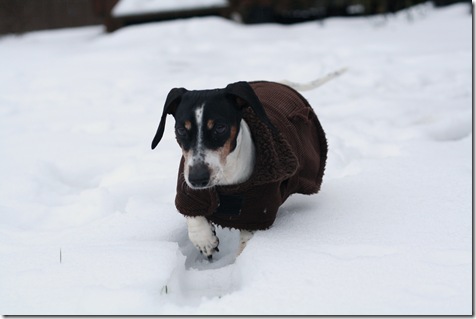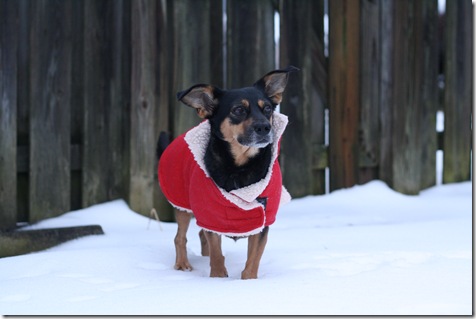 I'm trying not to think too much about the fact that we're moving to Charlotte, North Carolina in four months! Ahh!
Breakfast was a little special: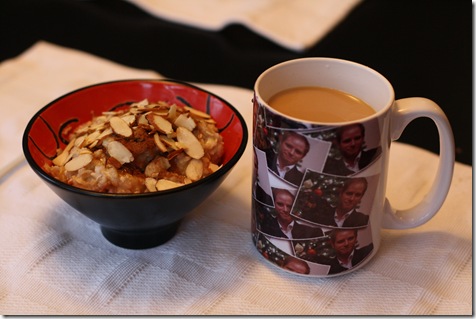 But not because of my oatmeal…. it was my mug!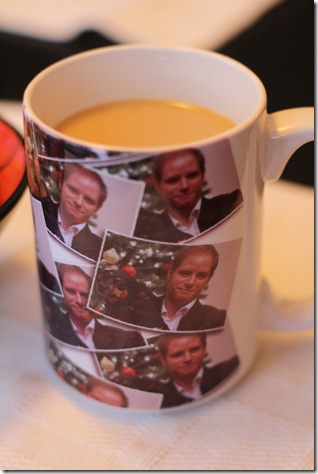 My mom put the Husband and James's Christmas photograph on a coffee cup (she made one for the Huz with me and Maggie on it).  Isn't that cute?  Now I don't miss the Husband quite as much.
My oatmeal wasn't too bad, either.  🙂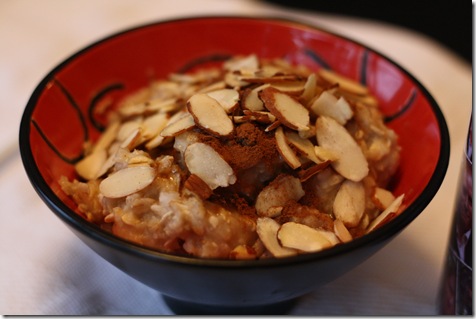 It contained:
1/2 cup oatmeal
1/2 cup rice milk
1/2 cup water
1 sliced banana
Toppings: brown sugar, almonds, and cinnamon
Stayed tuned for the How to Buy a Bike post!  It's coming early this afternoon!
Have a good day.