My mom and I spent all day shopping (although I managed not to buy much)!  She loves to hit up antique stores and second-hand book stores, so we had a lot of fun hunting for a good deal.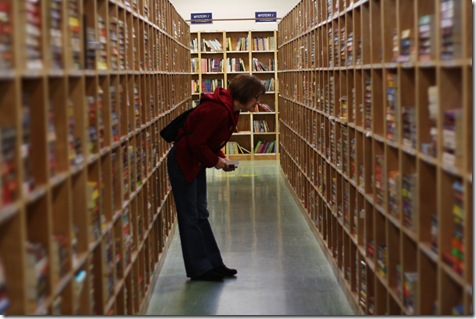 I love vintage shops – don't you?  The stuff inside is always so strange and unusual.  It's not my style (actually, I don't have a "style," I have a post-college apartment), but it's so fun to look at!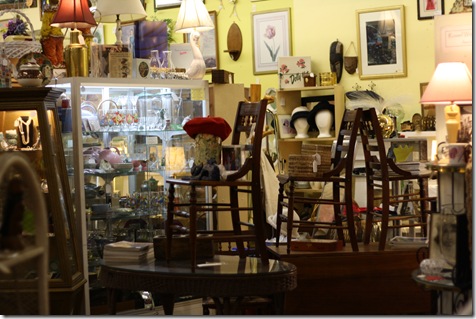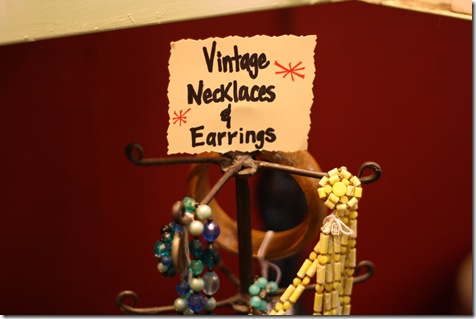 Dogs in shops make me happy: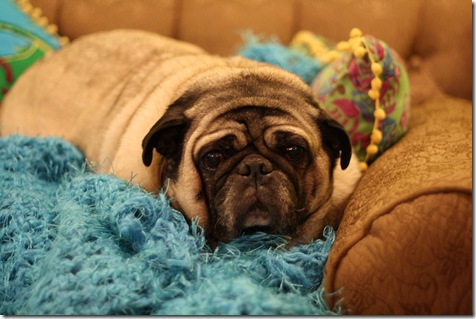 My one purchase was these two classic CDs, which I got for 99 cents each!  Steal!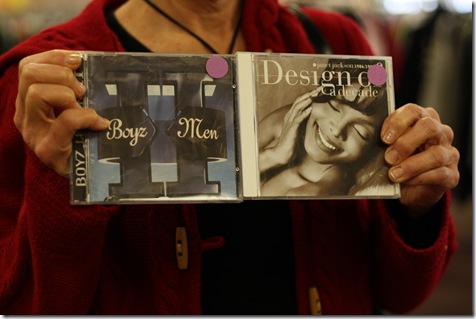 My mom actually works a small boutique called Across the Creek that sells a lot of wigs.  We decided to stop in to see if the lady at the register needed any help (she's new).   I think my mom find her job emotionally fulfilling because she gets to work with a lot of ladies with cancer or hormonal issues who have lost their hair. 
But wigs can just be for fun, too!  🙂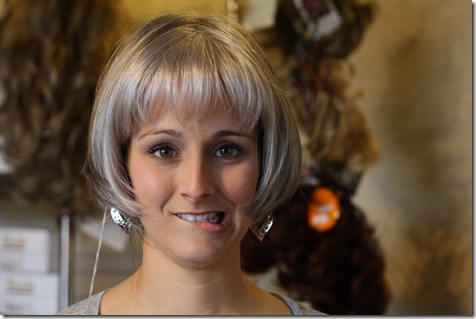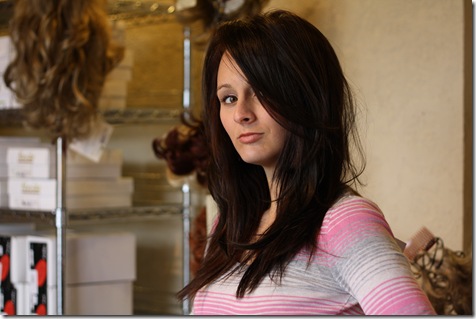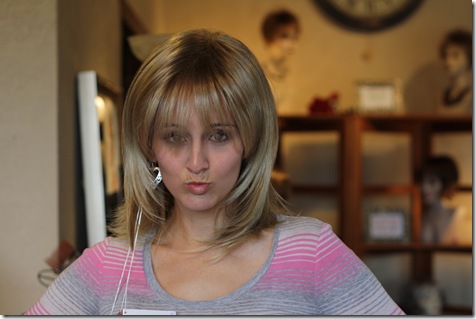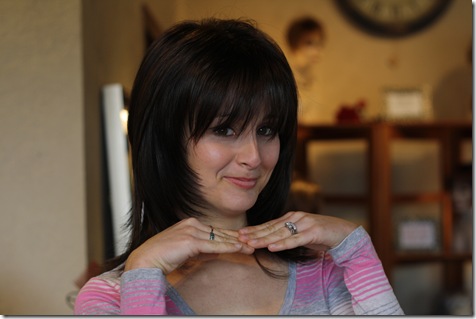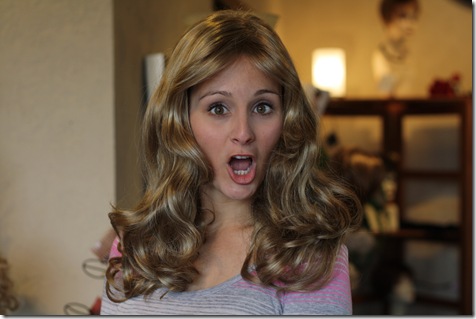 Haha, obviously, I liked the last one the most.  🙂
My mom took me to a local place called The Sunspot for lunch.  It's not a pure vegetarian restaurant, but there are lots of veggie options.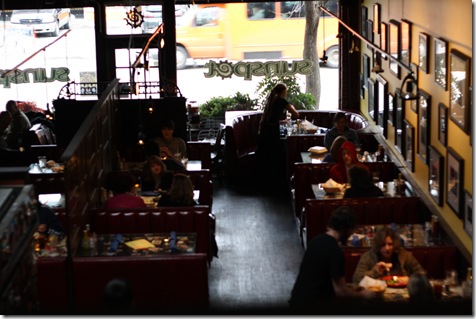 We started with chips and green salsa.  I tried to hold off from eating too many chips, but hot tortilla chips are SO addicting.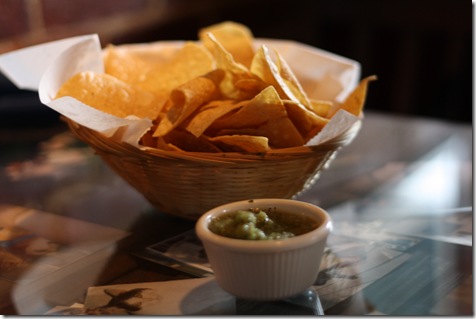 For our appetizer, we got Buffalo Tofu Burritos, which were spicy and delicious.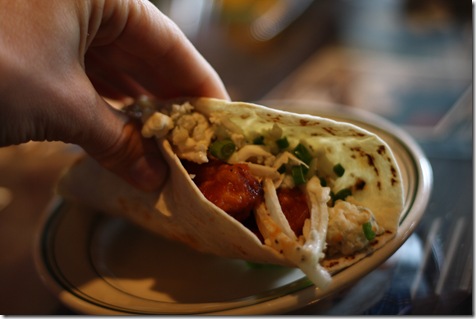 And for our entrees, we split the Rattlesnake Pasta with tofu.  Here's my portion, which I ate half of.  Oof!  I am stuffed.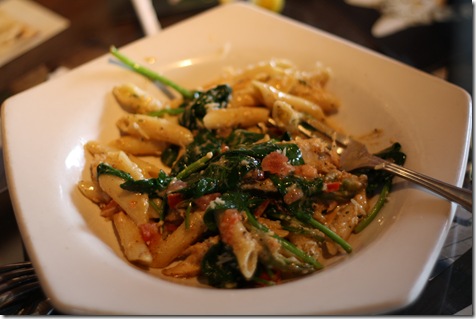 What a fun day!  :)  I want to stay on vacation fooooorever.
I'm off to a blog reader meet-up.  We're going to do dinner.  Yippee!