I was lucky enough to have a fun dinner with two local bloggers: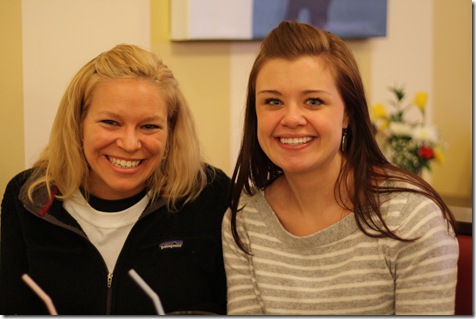 That's Samma on the left, and Jessica on the right.  How cute are they?  Perfect Southern belles!
We planned to do yoga and meet for dinner at Veg-a-Rama, but yoga plans fell through.  That was alright with me because my butt was glued to the couch, and I was totally engrossed in a Law and Order marathon. 
Even though I knew I was going to dinner in a few hours, I totally ruined my appetite with a peanut butter sandwich.  What can I say? I was HANGRY!  🙂
Should've held out for this awesome vegetarian dinner!  I had asparagus soup.
And mashed sweet potatoes, green beans, and brandied apple sauce.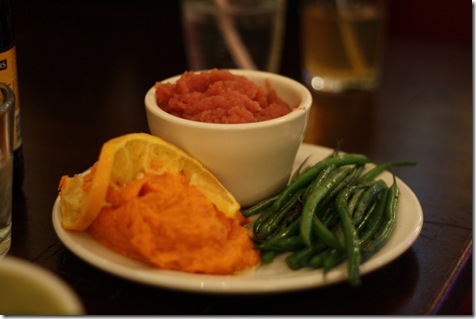 And I had a cider: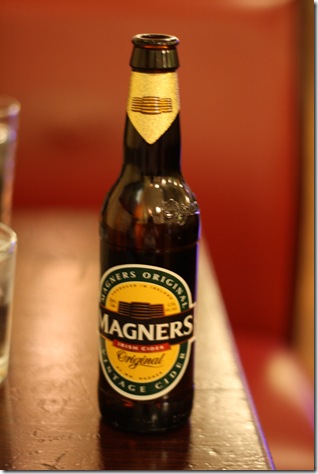 I have a ton of leftovers, but I'm not complaining! It was such a good meal – I can't wait to have it again tomorrow.
Ironically, Samma and Jessica have never met, but they only live a few minutes from each other AND they are both running the Knoxville Half Marathon in March.  Maybe they will end up being running buddies?   I hope so!
I used to think the Internet was a strange way to meet people, but now I see it's an easy way to find people with similar interests.  Of course, you've got to be safe and smart!
Lindsey is actually putting together a blogger/reader "phonebook" by location so we'll all be able to get in touch with locals soon.  Stay tuned for more info!
Have you ever met a friend through blogging?  Have you ever online dated?