Tonight was the night for WEDDING CAKE!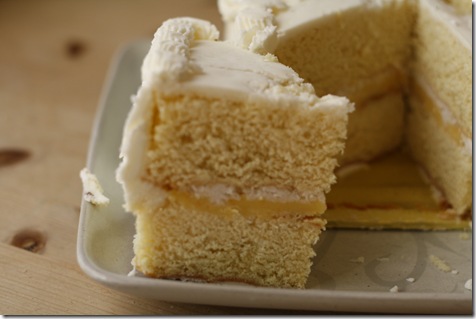 Yes, one year old wedding cake – the top tier.  :)  It's been in my freezer since January 3, 2009, and since we were in England for our actual anniversary, we decided to dig in tonight!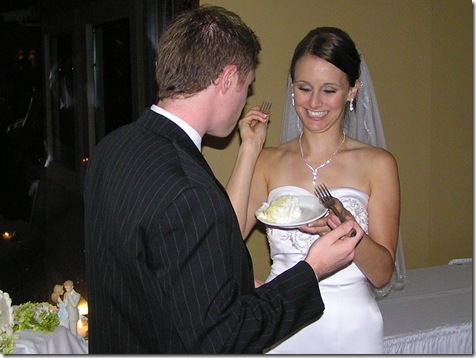 It tastes as good as it did one year ago!  I was surprised because it wasn't wrapped up well at all, just kind of laying under some foil in a tupperware. 
My aunt actually made my cake – wasn't it beautiful?  :)  It was coconut vanilla on top!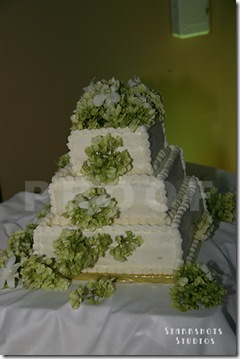 Before dinner (and cake!), I went on a 4.0 mile run.  I was so excited to be running in my neighborhood, in the relative warm weather under blue skies, and not in dreary England that I ran pretty FAST!
Duration: 37:08
Distance: 4.0 miles
Mile 1: 9:30
Mile 2: 9:39
Mile 3: 9:12
Mile 4: 8:49  (Wahoo!)
After my run, I had a snack:  beloved Pumpkin Yogurt!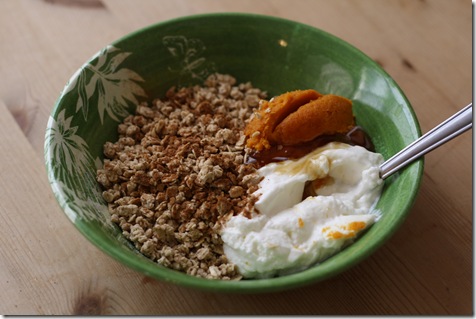 Dinner was super simple – just a baked sweet potato with baked beans.  On the side, I had garlic bread (with real chunks of garlic!).
Have a wonderful night!