Tonight, we went to the ballet – I was so excited to see The Nutcracker!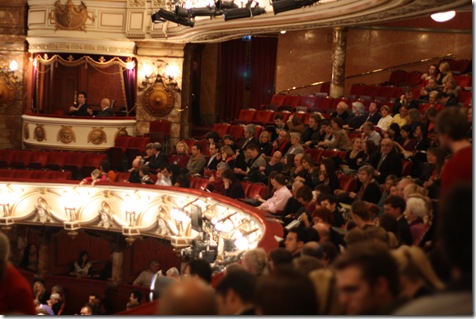 Kind of strange to see The Nutcracker after the holidays were over, but I really enjoyed it. I am so impressed with ballet. The fact that those girls hold their ENTIRE bodyweight on their little pointed toes BLOWS my mind! How do they do it?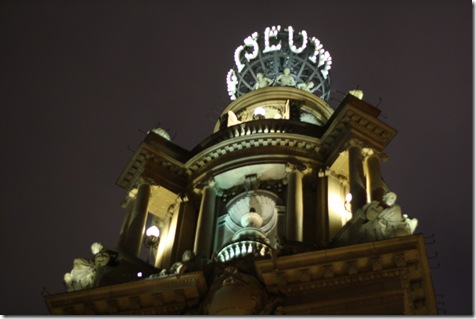 I split a beer with the Husband at the ballet, and afterwards, we went to a British pub for more drinks and food.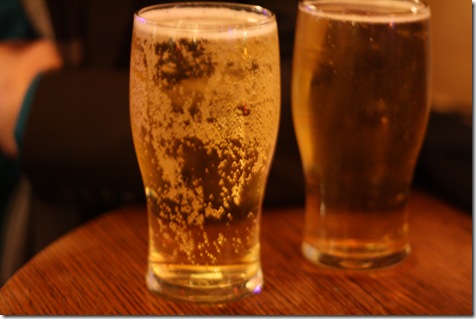 I had a Shandy (instead of a regular beer), which is a lager + a fizzy lemonade. Delicious! You can recreate it in America with Sprite and a light beer like Bass. 🙂
I ordered the vegetable-stuffed pie with mashed potatoes, which I positively wolfed down! It was only mediocre though.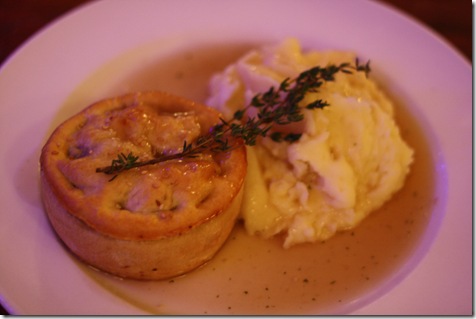 We ended up meeting up with Chris and his friends again for late-night bar crawl in SoHo. I had another beer and called it a night. I think I'm (finally) beered out on my vacation.
On a happy note, TOMORROW IS OUR WEDDING ANNIVERSARY! Yay!
Good night. 🙂