The question I get e-mail the most is "How do you stay so committed to your workout schedule?" It's true that I'm pretty consistent with my workouts, averaging 4 or 5 days a week. But a few years ago, I never, ever worked out with any regularity.
That "commitment" question was ringing in my ears this morning. I felt lazy and did NOT want to run. I think this is a timely topic, considering it's the New Year!
Whenever I feel like skipping a workout, I ask myself several questions:
Do I just feel lazy or am I physically (or mentally) exhausted and in need of a break? It is important to me to distinguish between true laziness and actual exhaustion. I am less likely to skip a workout if I acknowledge that I'm just being lazy. On the other hand, if I can consciously acknowledge that I am really, really in need of a rest day, I never feel guilty for skipping a run.
Would a workout make me feel better or worse right now? Also, I ask myself if there is another workout I could do – like yoga instead of running – that would recharge me instead of make me feel more tired.
Would I have fun if I exercised right now? To me, exercise should always be enjoyable on some level. If you hate your workouts, you will never stick to your routine.
I asked myself these questions this morning and decided that I did, in fact, want to go for a run.
And you know what? I felt awesome afterwards!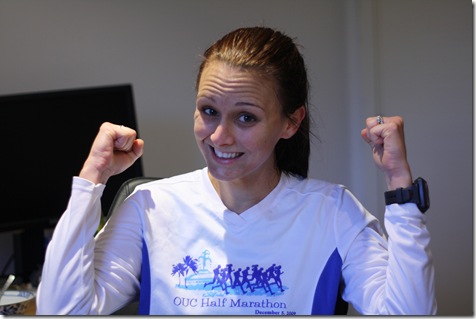 I did 3.0 miles in 29:30 and felt awake and revitalized afterwards! Wahoo!
Before I left, I had 1/2 a banana.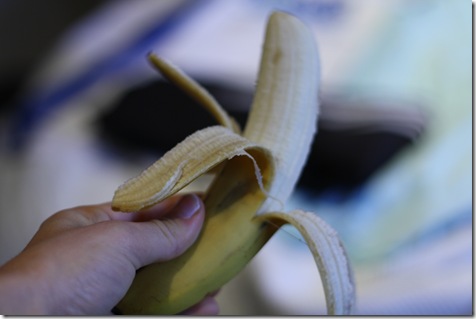 And afterwards, I had the other half of the banana, yogurt, and cereal. Sorry my breakfasts are so repetitive due to traveling. 🙂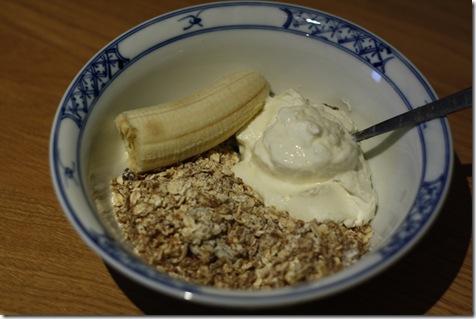 Today's plans include:
Vegetarian lunch at the #1 rated veggie restaurant in London, Food for Thought in Covent Garden.
Afternoon tea at The Ritz.
Shopping for family members.
Happy 1 year wedding anniversary to my Husband. Kristien, I love you – thank you for making me a better woman and supporting me through all my crazy life endeavors.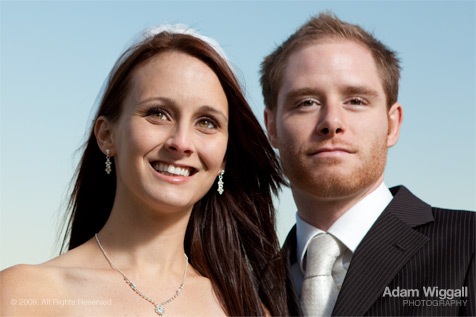 We go home to America tomorrow! 🙁
How do you decide whether to skip a workout or just power through?