I am normally really good at "triaging" To Do Lists and tackling my items in order of importance, but this is freaking me out: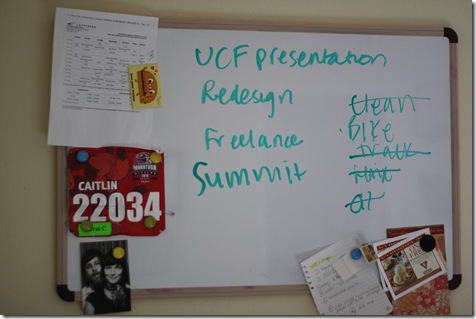 Two of the five items left of my To Do List (the Healthy Living Summit and the Operation Beautiful redesign) are SO time-consuming and such LARGE projects that I'm literally trembling in my boots!
Maybe I need to break down those tasks into smaller tasks to make them seem more manageable?
For lunch, I was only craving one thing – roasted vegetables!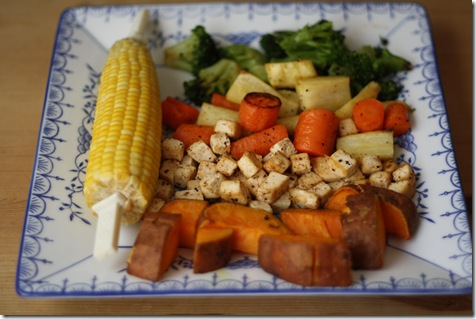 I don't know what's come over me, but I'm really obsessed with roasted veggies lately, aren't I?  I just love how roasting them brings out the flavor instead of hiding it or reducing it (like steaming always does for me).
I made a HUGE pan of veggies + an entire package of tofu.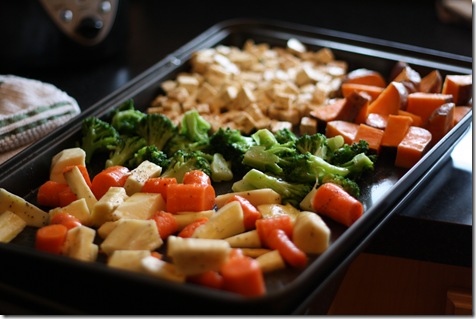 Chopping and roasting veggies is so tedious, and I hope the leftovers reheat well!
I had sweet potatoes, broccoli, parsnips, and carrots.  Plus, corn on the cob: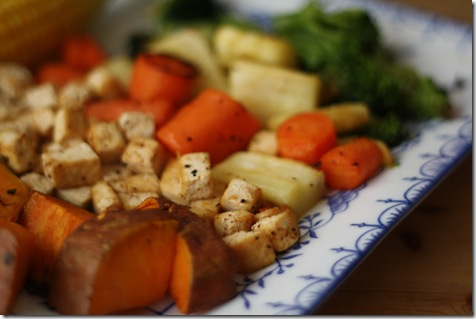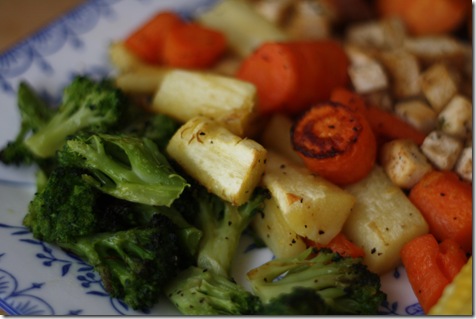 As well as Perfect Baked Tofu (recipe is here).
Work It Out…
Once I get a hold of my To Do list, I really need to hit the gym or (maybe!) the road for a workout.  My workouts have been lackluster this week, mostly because my bike is in the shop and the car accident.  Time to get my RUN on!  I think my foot is feeling good enough for a real road run.
Wish me luck!
What's your favorite meal to make in advance?  I love making quiches or casseroles – they always taste better the second day, anyway.