I am so grateful it's Friday evening.  The Husband and I are relaxing and catching up on Grey's Anatomy and Private Practice.   Being a homebody isn't so bad.  🙂
I really wanted to go on a run today, but I had a headache that wouldn't quit.  I did, however, get a lot of work done! I guess there's always tomorrow.  :)  My foot does feel 100% better now, and I hope it holds up tomorrow during a longer run!
Before dinner, I snacked on an orange.  And dinner was quick and easy:  cheese tortellini and pasta sauce with broccoli.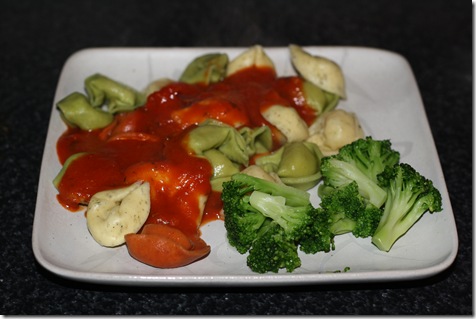 I get these in bulk from Costco, and they are SO delicious.
The Husband's grandparents send over these chocolates.  I love them!  They are white chocolate, milk chocolate, and dark chocolate swirled together and pressed into little seashell shapes.
I had three seashells – mmm!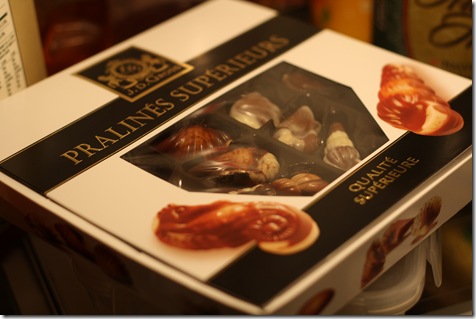 What's your favorite – white, milk, or dark chocolate?