I had a breakfast FAIL this morning: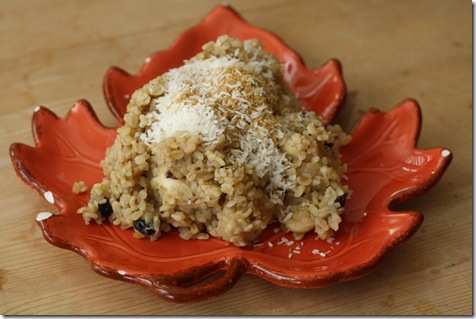 I've been enjoying bulgur lately and wanted to make a sweet breakfast version; however, something about this dish was off, and it didn't taste as good as I know it can.
I think it might've been too dry?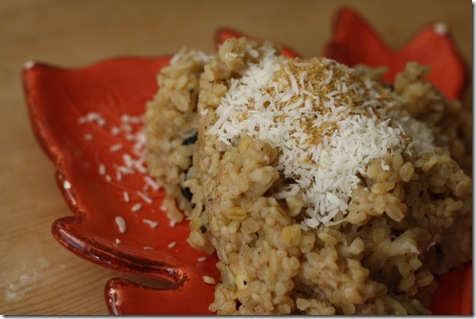 I cooked a serving of bulgur I normally would, and then I drained the extra water and added:
1/4 cup rice milk
1 sliced banana
1 tablespoon cinnamon
1 tablespoon brown sugar
Small handful of dried blueberries
I cooked and stirred that mixture until the bananas were all mushy, and then I plated the bulgur and added flax and coconut.
It was good; just not great.  🙂
Race Diary Part II
If you've checked out the Race Recaps page, you'll know I have a Race Diary video of my first fourteen races.  I've been working on Part II of my Race Diary all season (slowly adding pictures as the races are completed), and here's the finished product:
Part I is here if you want to see some old-school Caitlin pictures. 🙂
Speaking of fitness, later today I will be announcing the Intro to Iron Pumping Challenge, which is the weight-lifting challenge I've been alluding to for a few months.  I hope some of you participate!  Stay tuned!