Today was kind of unusual because I met up with Ryan, Ashley, and Katy for a wonderful 90-minute yoga session. 
I love yoga at College Park Yoga.  It's such a quaint, feel-good studio.  I had never done the 90-minute class before, but it was fine!  There weren't too many crazy vinyasas so I left feeling refreshed and calm.  I might go for a run and do some Intro to Iron Pumping later; I was expecting yoga to be more of a workout (after my first class at CPY, I literally couldn't move the next day, I was so sore!). 
After yoga, we headed to lunch at Infusion Tea.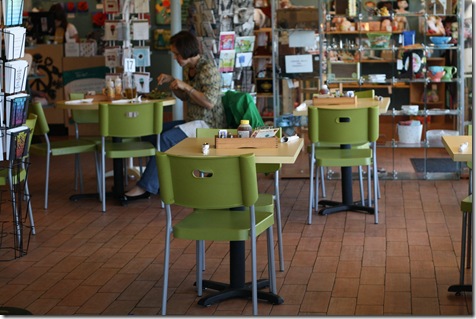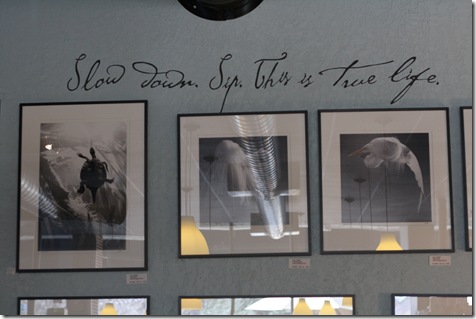 Megan and Meghann joined us, too.  Just realized I didn't get a picture of Meghann.  🙁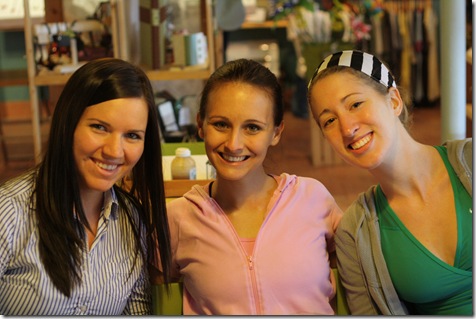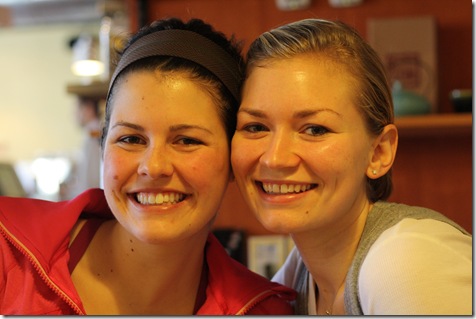 I ordered the Corn Chowder and 1/2 a Pesto Panini, which was part of the lunch combo special.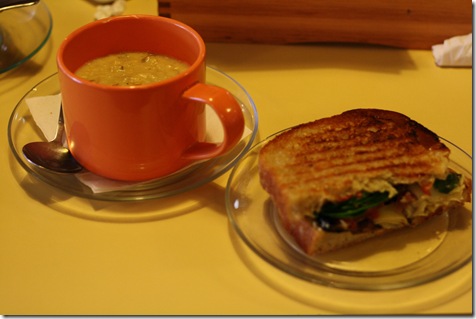 The Panini was TO DIE FOR.  There were artichoke hearts and hummus and tons of other (vegan) goodness inside.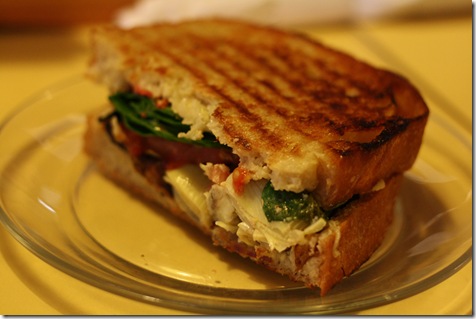 And the Corn Chowder was great, too.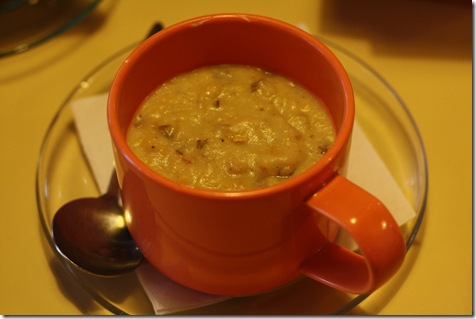 I feel warm and relaxed and full now.  🙂
I have two fun conference calls planned for the afternoon.  One is about the Healthy Living Summit (we're not sure on the date or location yet, but we should know soon) and the other is with the National Eating Disorders Association.  Operation Beautiful is taking part in NEDA Week in February – how exciting! 
And then I need to finish up a freelance article on healthy eating in college – something I wish I had known more about when I was in school!  I admire all the healthy college bloggers.  :)  I was the exact opposite of healthy in college.
Have a wonderful afternoon!