Bit a of whirlwind day!  My plan was to run a few errands, get some work done, clean the house, bike with Ashley, and hang out with my friends from Miami tonight.  But I was in a wee bit of a car accident around 12:30 on my way home!
Nothing major, but I did have to wait 3.5 hours for a tow!  As a result, I basically hung out on a street corner all day.
"Lunch" was from the gas station: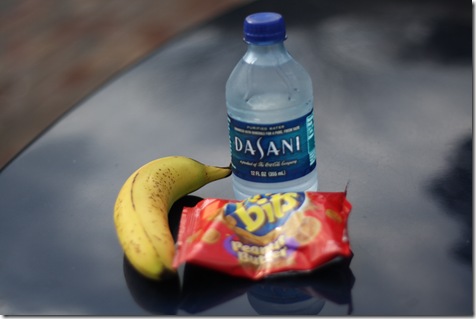 I had peanut butter crackers and a banana. 
I also used my last $2 to buy a lottery ticket while I waited for my tow.  I had such an unlucky morning, and it's weird…. but I just totally had a feeling that my luck was going to immediately improve.  🙂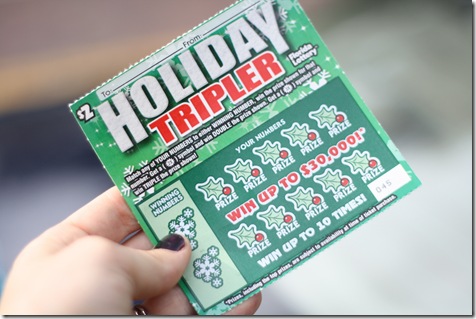 I love it when life works out this way.  Little things like winning $40 on a scratch off 30 minutes after being in a car accident totally makes my day.  And it restores my faith… in what, I'm not sure.  🙂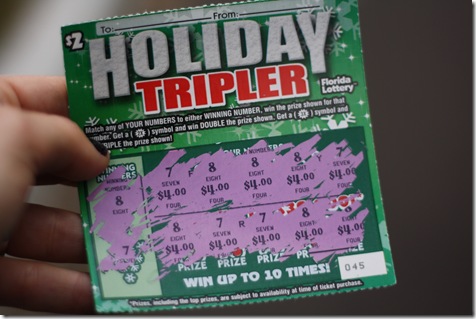 Wahoo!
My eating schedule is totally thrown off, but I did have a grilled cheese sandwich and cherries.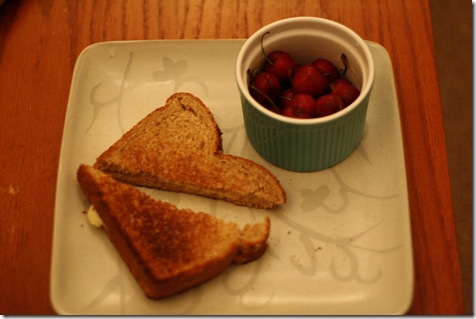 As well as an orange.
My BFF Lisette and her husband Danny are staying with us tonight – I am so excited to see them!  I called Lisette and told her what happened, and she said that she had a rough day, too.  We both agreed that bowling and brews are in order!