My first big post-marathon run!  I was a little nervous.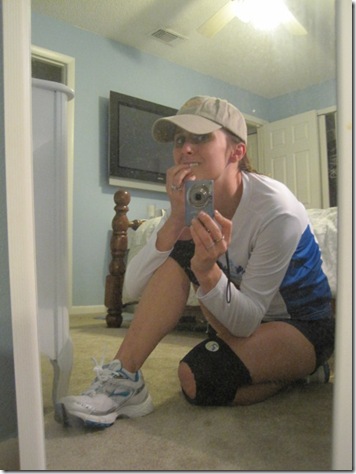 But a little excited, too!
I did 6.0 miles after work today!  I was nervous about my foot because I injured a tendon during my marathon a few weeks ago.  But my "angry tendon" felt fine!  Wahoo!
And guess what? I felt like I've lost almost no endurance!  6.0 miles was a piece of cake (I did take a few walking breaks though!  Wasn't running for time, but for fun!).
My statistics:
Duration: 59:49
Distance: 6.0 miles
Mile 1: 9:34
Mile 2: 9:40
Mile 3: 10:07
Mile 4: 10:11
Mile 5: 10:06
Mile 6: 9:49
Felt great!  And it makes me very confident I'll be ready to do the 5.6 mile run in my Olympic Triathlon in March.  🙂
Afternoon snack: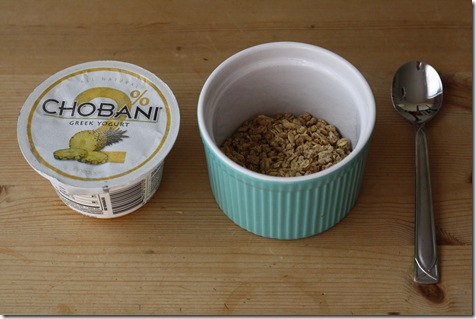 Chobani pineapple yogurt and 1 serving of granola.  Yes, I ventured beyond my pumpkin yogurt!
And dinner: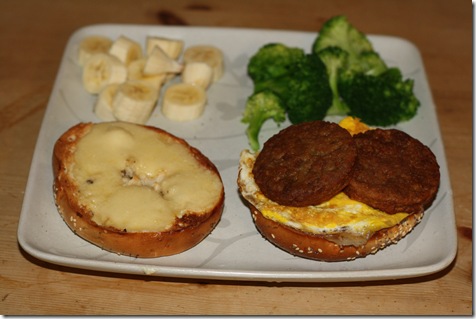 An everything bagel with melted cheese, vegetarian sausages (Morningstar brand), and an egg.  Protein power!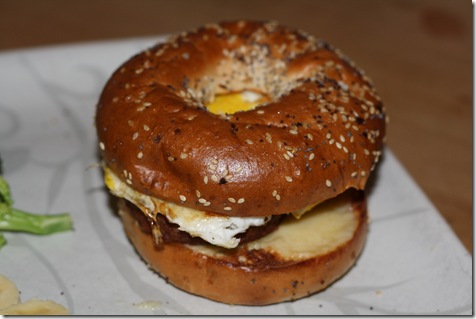 And broccoli and a banana (kind of a weird mix, yes).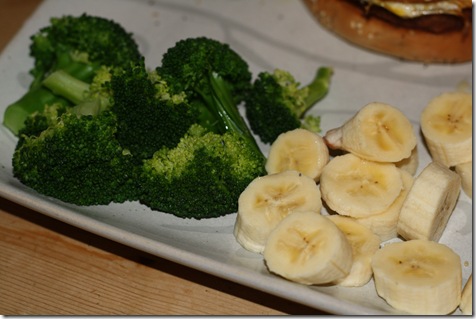 I am hitting the hay at 9:30 PM!  Something came up tonight, and I suddenly have a lot to do tomorrow.  And I was planning to bike and swim, but I think I'm just going to swim.  Tri training is fun, but it feels very time consuming, even if it's not!
Oh, and the Pets in Bed post sure hit a nerve!  Guess we all love our furbabies.  I liked reading your cute stories. 🙂