My dad came to visit today, and I took advantage of his presence by shuttling him to the bike shop (he's a serious cyclist).  We got cleats for my bike shoes, and now I need to practice clipping in and out. 
A lot of you mentioned investing in a triathlon suit for my upcoming Olympic tri.  I agree it would be more comfortable than a bathing suit + bike shorts, but triathlons (like cycling) are kind of expensive, and I can't afford to sink any more $$ into the sport yet.  If I have a lot of fun and decide to stick with it, I'm sure I'll upgrade.
Anyway, while we were at the bike store, I had a Glo Bakery bar – but my camera ate the picture.  🙂
And then the Husband, Dad, and I went to our favorite Thai place to celebrate Dad's birthday.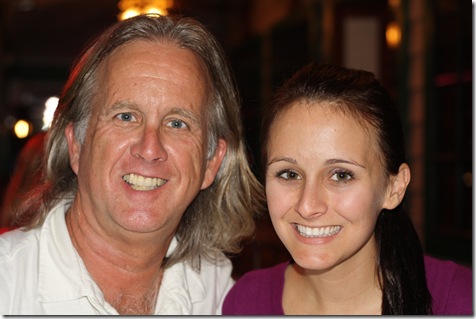 Don't we look alike?
I had 2 of these spring rolls: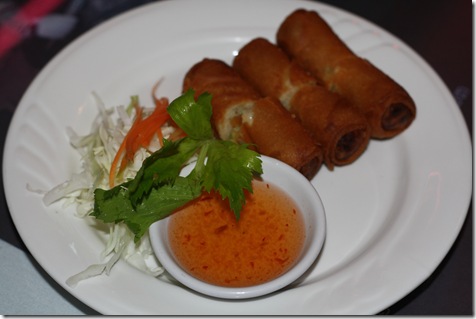 And ordered the Cashew Nut Tofu: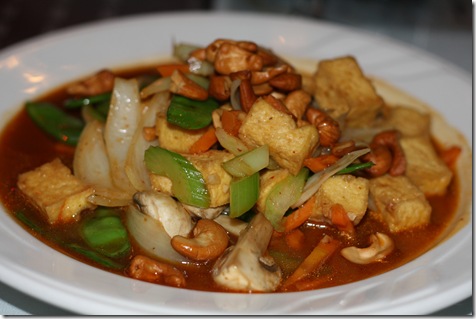 With a side of brown rice: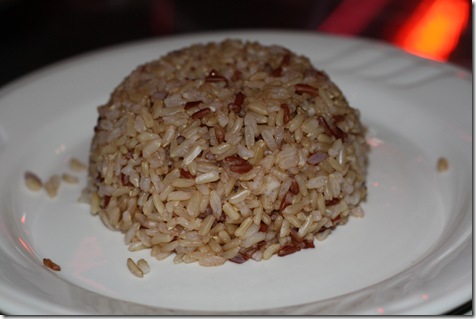 I managed to finish almost all of it.  🙂
And Key Lime Pie for dessert: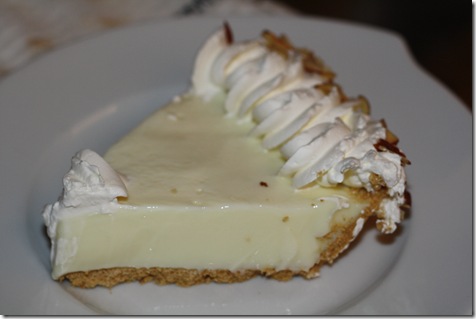 A lot of you have commented that you'd like to get into cycling, but you're not sure what bike to buy.  My dad actually helped me prepare a post on buying bicycles, so keep your eyes peeled! I'll try to finish it up and post sometime early this week.
Do you own a bike? What kind of bike is it – for leisure or a racing bike?  Mountain or road?  Most importantly… did you name your bike? 🙂 My bike's name is Pink!