The corral issue has been solved!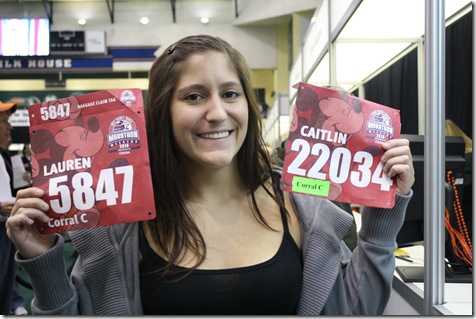 Thanks to my sub-2:00 half marathon, I was moved into Lauren's corral. Boy, am I glad I PUSHED myself one month ago! All is well now with the marathon plans for Lauren and I to run together. 🙂 Wish I hadn't kept myself up all night worrying – it usually works out, doesn't it?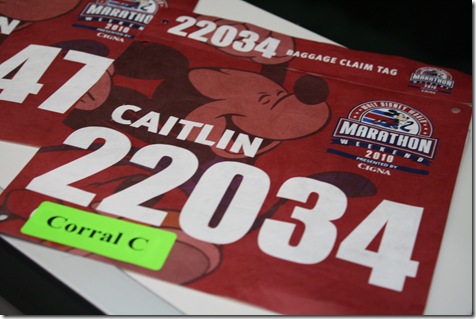 After the Expo, we picked up my mom, Lauren's mom, and Lauren's mom's friend at the airport. We're really thrilled our families (my dad and Lauren's sister) are traveling to support us. We feel blessed. 🙂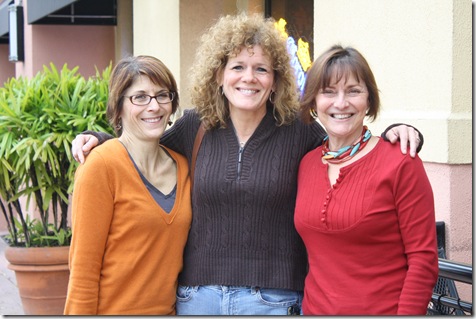 We took our moms to lunch at a place in downtown Orlando called Hue.
I got an amazing mushroom sandwich with amazing zucchini chips.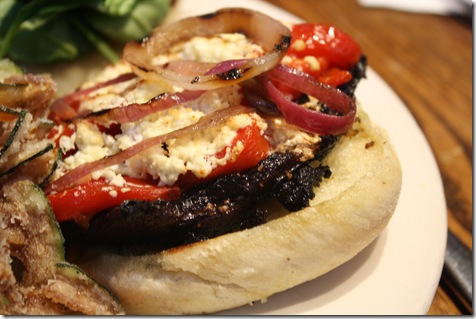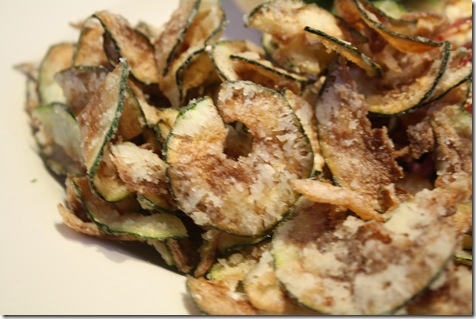 I asked how the zucchini chips were made, and the waiter said they were fried in panko crumbs. They were delicious!
Lauren and I decided it would be fun to take our families bowling. So, off we went! I think the NYC ladies were very impressed with our $12/three games and shoes. 🙂 It's a cheap night out, what can I say?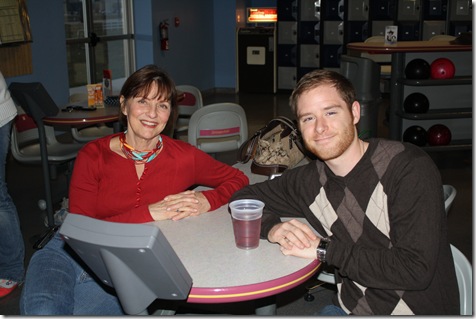 Lauren and I practiced our finish line hand-hold. To be honest, we've been "practicing" this for practically everything in the last 24 hours… making coffee, Maggie taking a pee, waking up. 🙂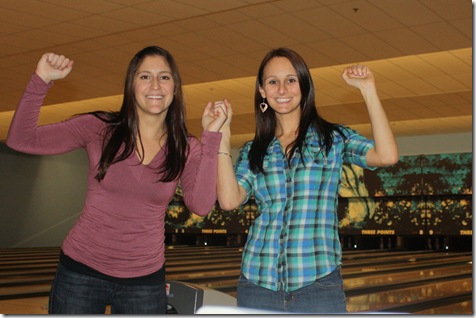 Yay!
I snacked on two mini Larabars (which equal a full bar):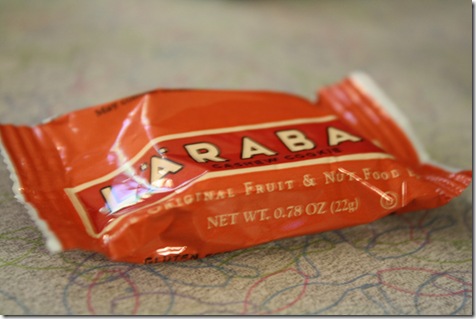 Everyone had a lot of fun bowling!
We came home and ordered pizzas: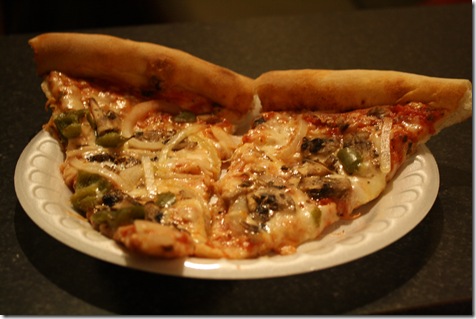 I ended up having a third slice of cheese pizza.
We're currently watching Spirit of the Marathon on Hulu (it's free, check it out!) to help us get pumped up for Sunday.