Good afternoon!  :)  Today, I'm working a 1/2 day (in the evening) because Lauren is still here.
We both woke up sore, but I feel so much better than I expected to!  In fact, I'd venture to say that I feel AMAZING for someone who ran a marathon yesterday.  That's a good thing because I might have some big race plans coming up… :)  But that's another discussion for another post.
Despite eating a 1,500-calorie dinner last night, I woke up with a rumbling tummy.  I quickly ate two Clementines.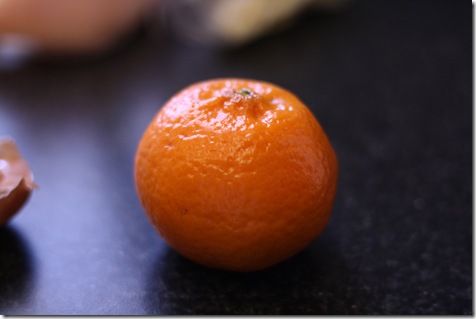 And then the Husband made Lauren and me a lovely brunch.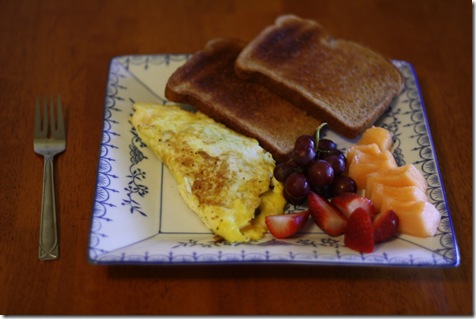 He made beautiful vegetable and cheese omelets.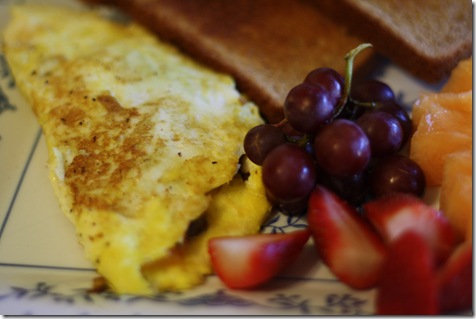 With fruit and two pieces of buttahed toast on the side.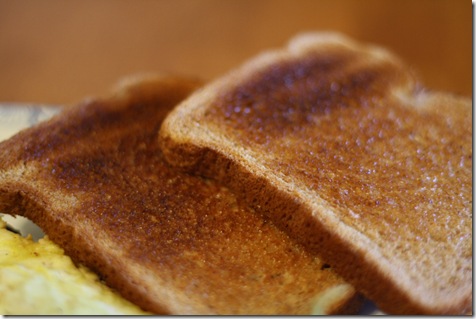 While eating brunch, I conference called with the editor of The Wall Street Journal Classroom Edition, which I worked for a few years ago and will be starting to freelance for again soon.  I feel lucky and blessed that I found another writing opportunity (since the Operation Beautiful book is done!). 
Disney Marathon Flashback
Here's a video I made during the Disney Marathon.  This was around Mile 11.0.  Enjoy!
Best parts are when Lauren sing-songs, "It's so magical!"  And I go "YAY! Pixie dust!"