Tea at The Ritz was a wonderful way to celebrate our 1 year wedding anniversary!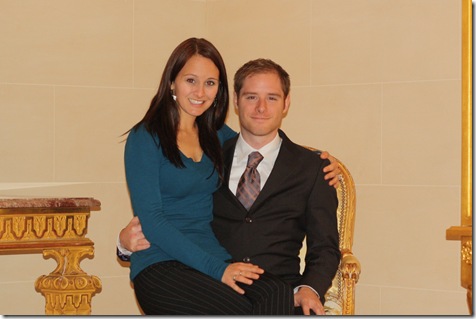 Hard to believe that one year ago today, I was walking down the aisle towards my "Future Husband"! Times flies when you're having fun.  🙂
It has been a dream of mine for many, many years to have Afternoon Tea at The Ritz, and the experience (and food) truly lived up to my expectations!
But before The Ritz, we met up with Chris and his roommate, Chris, for lunch and shopping in Covent Garden.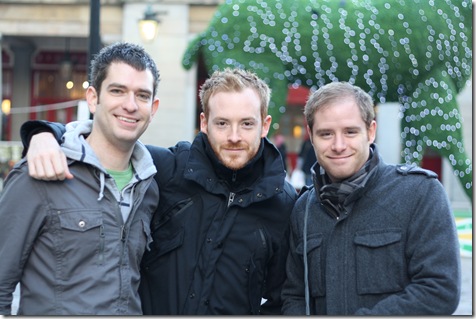 I dragged the boys to a vegetarian restaurant called Food for Thought, which was highly rated online and by readers and other bloggers.  In fact, some websites call it the #1 vegetarian restaurant in London!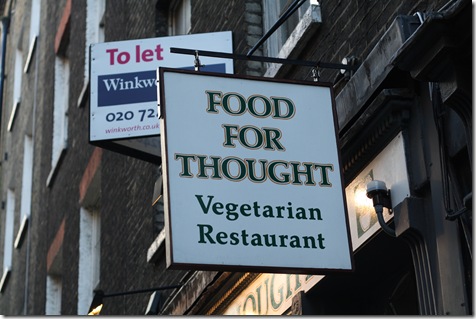 Food for Thought was a small, cafeteria-style place that was positively rammed.  I ordered the vegetarian lasagna and a coleslaw; however, I was a little disappointed with my food (the lasagna was dry).  The Husband's dahl was delicious, though!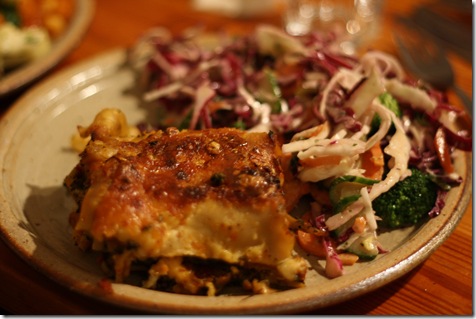 After lunch, Chris, Chris, the Husband, and I (whew!) did some shopping in Covent Garden.
We were on the look-out for unique gifts for the Husband's mom and sister.  They watched our dogs while we were away… we really, really appreciated it!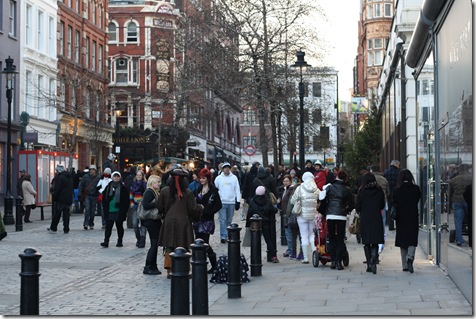 And then it was time….
THE RITZ!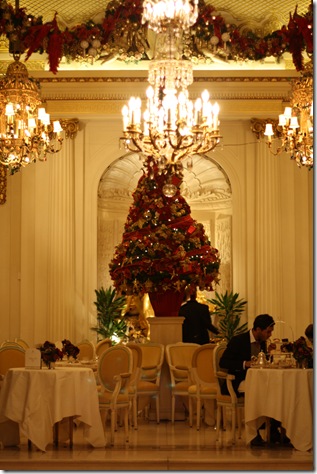 Everything about The Ritz was first-class.  The food, the tea, the atmosphere, the tinkling piano music…. it all oozed class.  I felt so lady-like with my little tea cup!
We started off with the finest tea I have ever tasted…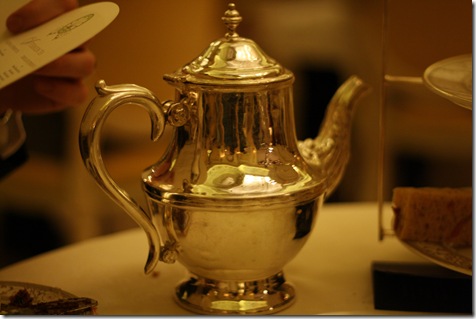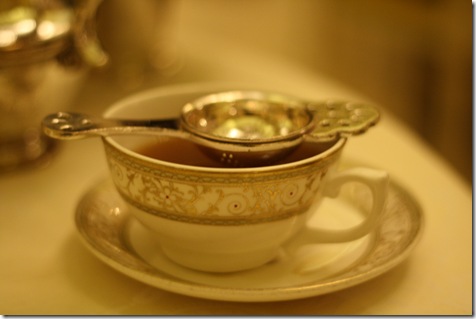 And then we got our three-tier food platter!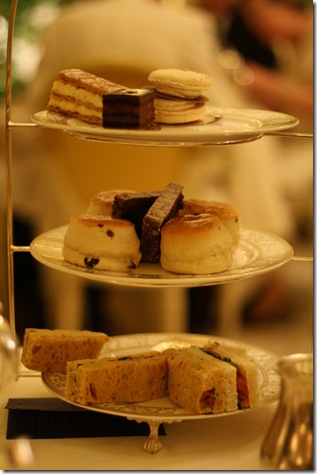 The top tier was desserts, the second tier was scones, and the third tier was sandwiches.  The Ritz has a vegetarian AND vegan tea options.  We got the vegetarian sandwiches, which included cream cheese and cucumber, cheese, hummus, and tomato and cheese.
The dessert tier was the prettiest…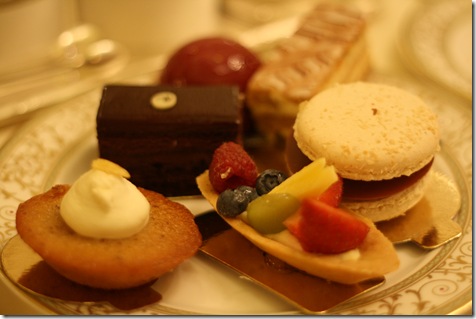 But the scones were the most delicious! I smothered mine in clotted cream and jam and enjoyed every single bite.
I had SO MUCH food.  I was literally in a food and sugar coma (I had about four cups of tea to boot!).  My blood was buzzing with caffeine and glucose!  :)  I joked I was going to have clotted cream babies (not one food baby… twins).
Tea at The Ritz was a wonderfully romantic and fun experience!  I highly recommend it!  🙂
After our meal, we walked around London and enjoyed the last of the Christmas lights…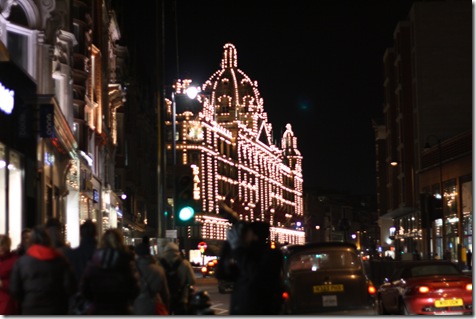 And now we're packing up to go home tomorrow! Although I had a wonderful vacation, I am very excited to get back to my normal life.  Isn't it funny how vacations always end like that?