Tonight, I watched the most motivating television program (on Discovery Channel, of course).  The show was about the Mountain X Race, an extreme multi-sport "adventure race" that consists of the following stages over a 5 day period.  The Mountain X Race took place in the Alps (France) and consisted of:
Day 1: Foot race up a mountain (21 miles)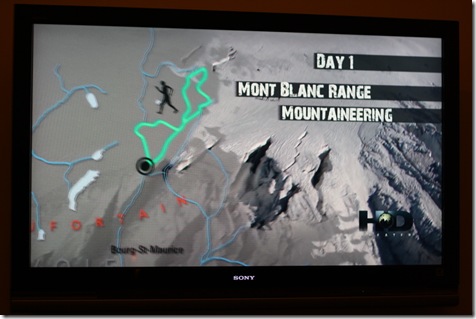 Day 2: Mountain biking (50 miles)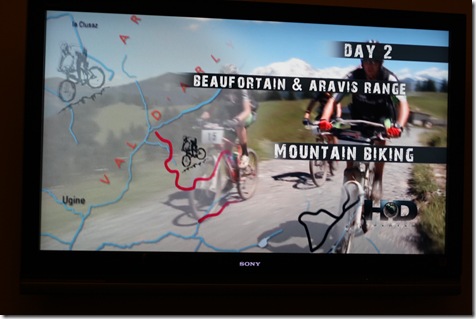 Day 3: Mountain Climbing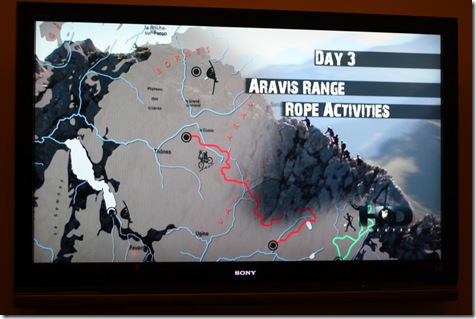 Day 4: Kayaking through water rapids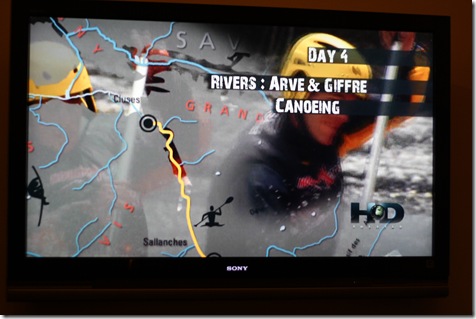 Day 5:  A 7-hour long ultra marathon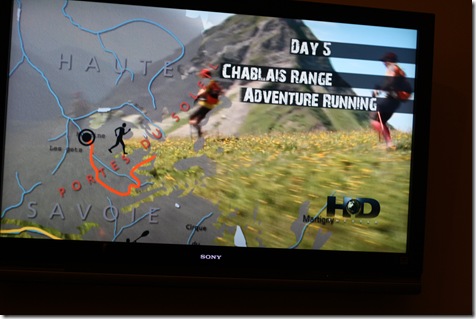 Oh, did I mention hat they ran a 15K trail race at the end of each day!?
There were male, female, and co-ed teams.  The American ladies kicked butt, but the French male team won!  Can you imagine racing around the Alps!?  Le sigh!  🙂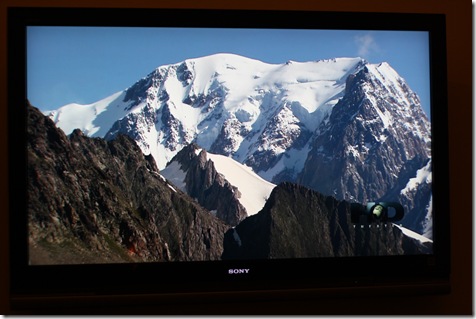 Those racers were extreme athletes!  The women were so amazing – they totally hung in with the men.  I'm not sure I could ever do that, but it gave me extra motivation for my little old triathlon.  :) 
Dinner: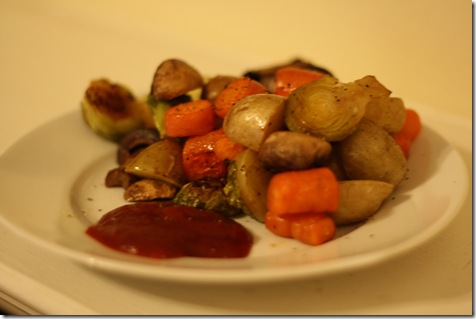 Roasted veggies!  I don't know what has come over me, but I've been craving carrots, mushrooms, Brussel sprouts, and potatoes. 
Dinner was a little light because around 5 PM, I started to munch on Trader Joe PB-Filled Pretzels: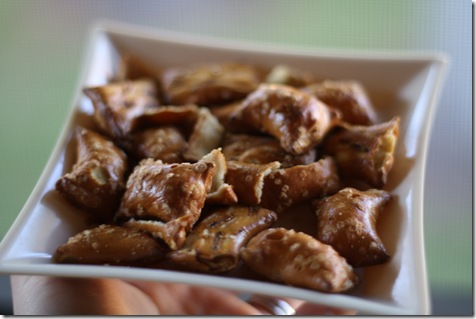 Time two, at least!
I also had a real afternoon snack:  Pumpkin Yogurt and granola.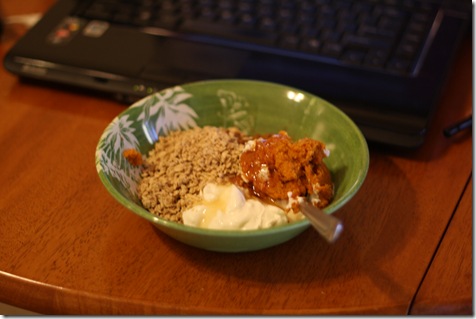 Would you ever do an adventure race?  There are some 'sprint' ones that only last 1 day!  🙂 Maybe I could handle that…. 🙂