Obviously, I needed a break from writing the book, which is why I composed this post… my mind was wandering to my upcoming vacation!  🙂
Here are 10 reasons why I'm excited to go to England on Christmas Eve (don't worry, I'll still be blogging everyday!). 
Number 10:  Last time I went to England, I was just "Kristien's American girlfriend."  This time around, I get to use my new passport with my new last name… and we're celebrating 1 year of marriage!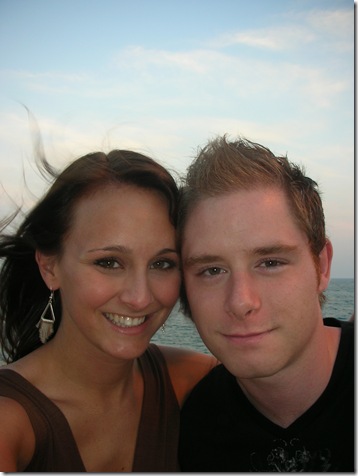 (We both look SO YOUNG… we were 22!)
Number 9: INDIAN FOOD!  England has the best Indian food.  I predict we will eat a ton since we can't have fish and chips this time.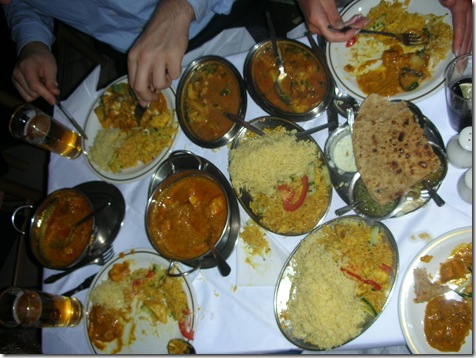 Number 8:  I will get to do my last two weeks of pre-Marathon running in London AKA the coolest city on Earth.  Thinking back to my 2006 trip (when I was well into the "healthy habits" stage of my life), I didn't run once!  What was I thinking – it's so pretty there!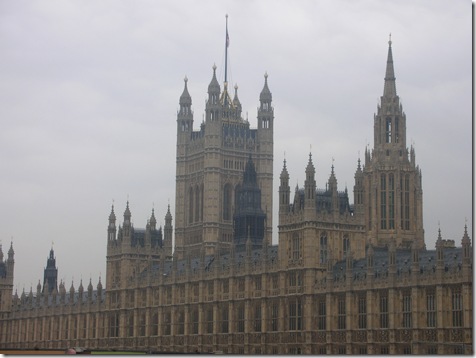 Number 7:  The theatre!  We're going to see Oliver – the Husband's favorite musical.  Last time, we saw The Lion King, which was just amazing.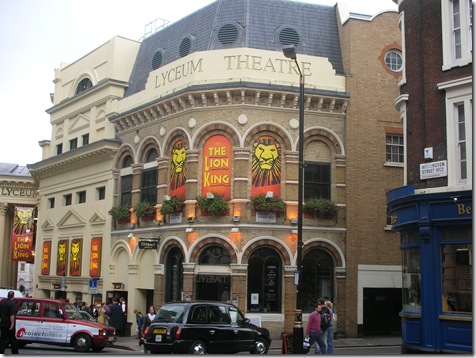 Number 6:  British people wear funny hats and say funny things (when you're an American…).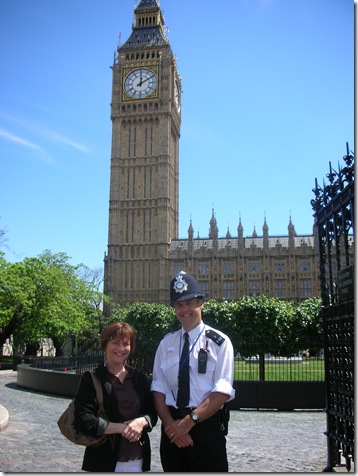 Number 5:  I am looking forward to doing a bar crawl through London again.  Last time, we crawled through SoHo and had a lot of fun.   Bars are just cooler in England.  And the names are funny.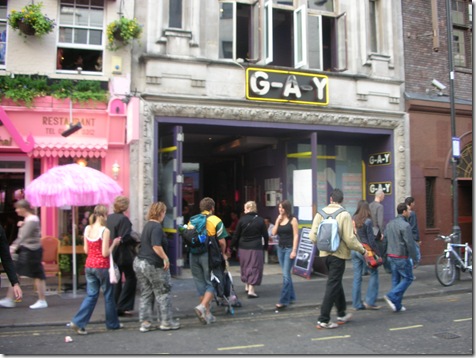 (Can you spot me?)
Number 4: I am excited to ride the Tube.  The Tube goes EVERYWHERE and is very efficient.  I am obsessed with the British lady that says, "Mind the gap.  Mind the gap.  Mind the gap."  I heard she got fired, though – did they replace her voice, too?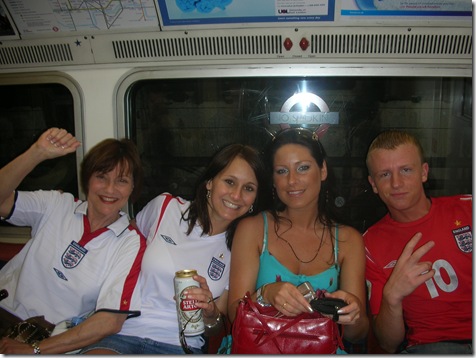 Oh, and you can drink beer on the Tube.  Another reason it's awesome.
Number 3:  I'm excited to get out of the big city and go to Bath, where we are staying for two nights in a deluxe hotel (whoop, whoop).  Spa treatments, here I come!  Bath is also a city rich in history, as it features the very, very old Roman bath house.  Pretty cool!
Number 2:  Cannot wait to see the White Cliffs in Dover in real life.  They are so beautiful… seeing this area of Europe has been on my "wish list" for a long time.
And finally….
Number 1:  Trashy British tabloids!
They are supremely more trashy and awesome than American tabloids.  Even though I don't know who half of the people are (Jordan? Katie Price? Same person, right?).
Have you been to London? Did you like it?  What's your favorite "big city" to visit (or live in!)?