Cheerio! 🙂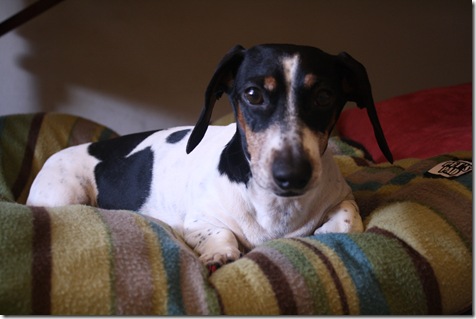 Another day under my belt, and that many more words into the book!  🙂 Wahoo! It was a pretty productive day, I must admit.
Crossed many things off my to-do list, too!  Are you a big list maker?  I wake up and make a list of to-do items every day.  And I totally write stuff like "shower" and "fix myself."  Just so I have something to cross off!
Here are my snacks of the afternoon…
Yogurt and granola: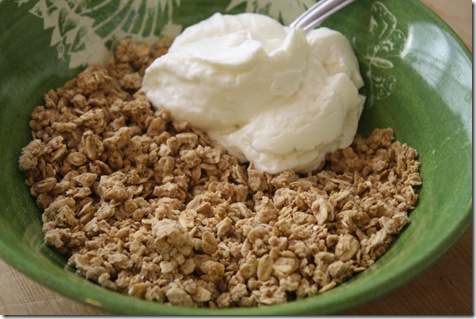 And Clementines.  I just realized that what I've been calling Clementines for the past two weeks were actually tangerines.  These are SOOO MUCH better.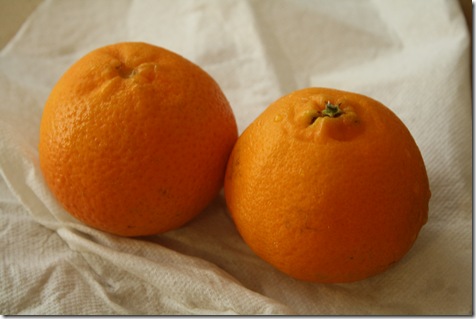 I cooked two Boboli mini pizzas (the whole wheat kind) for the Husband and I for dinner.  I had 1/2 (the other 1/2 of mine pizza is the Husband's lunch for tomorrow… three cheers for multi-tasking in the kitchen).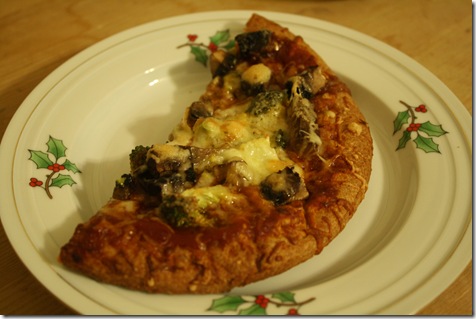 Underneath all that ooey, gooey cheese is mushrooms and broc. 
Plus, a side salad: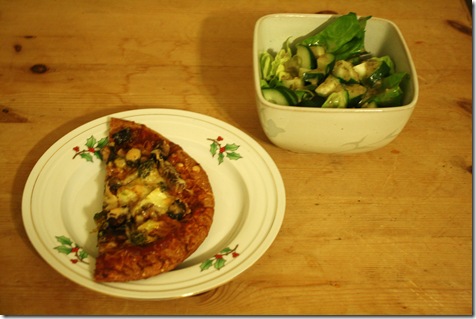 I actually don't usually "do" dressing on my salads, which I bought this dressing on a whim today… it was so good!  It's green because there is parsley and spinach pureed inside.  🙂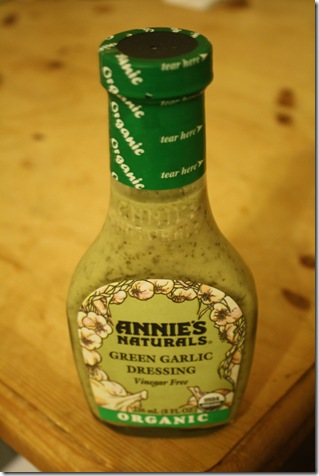 Time to watch Gossip Girl and go to bed… I have a 6 miler planned for tomorrow morning, and I'm so EXCITED to run!  One day off and I'm itching to get back.  My sneakers are calling my name,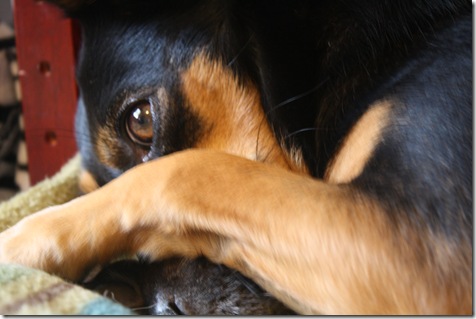 Sleep tight!  🙂