Have I mentioned that I am a very nervous flyer? Don't let this smile fool you! I'm shaking in my boots!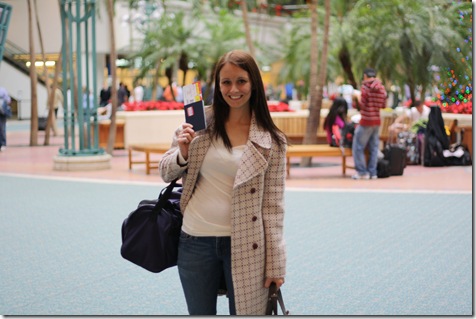 The answer?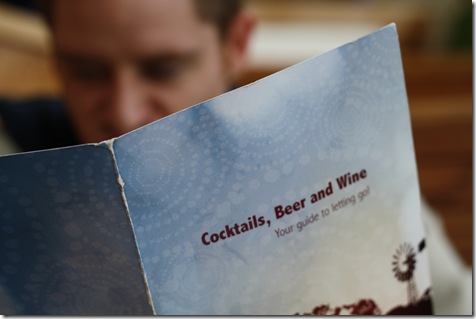 The Husband swears that Virgin Atlantic has free wine and beer on their flights, but I don't believe him… How can that be?! I'm not taking any chances. It's $8 airport wine or me gripping the seat for the next 8 hours…
It helps, I swear! 🙂
Before we left, we got take-out Thai food. Specifically, tofu pa-naag with 1.5 spring rolls.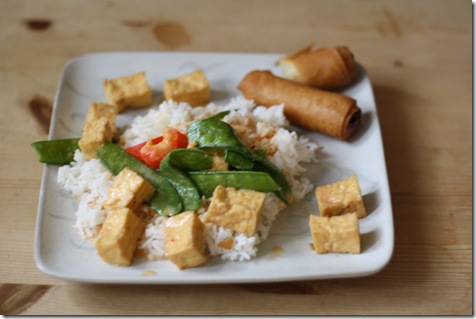 And now we're sitting at a bar in the airport, drinking and talking about our trip! I'm also munching on some Goldfish crackers.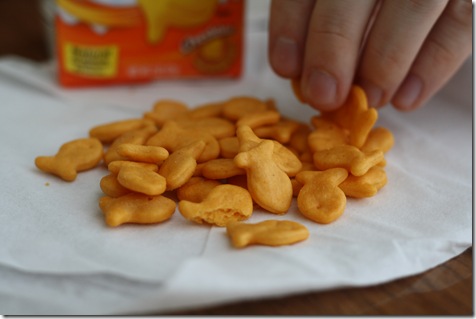 What's the game plan?
Arrive in London at 7 AM (local time).
Pass through customs (the Husband is a British citizen so he goes much faster than I do!) and take a bus and then a cab to our hotel.
Run in our hotel gym or maybe in Hyde Park, depending on the weather.
Get over our jet lag and enjoy the greatest city on Earth on Christmas Day!
See you tomorrow morning… London time!