On Christmas morning at 6:45 AM, we arrived in London!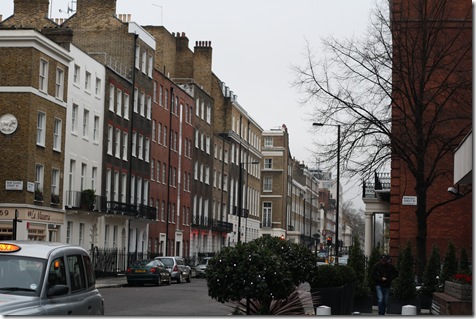 We haven't done much yet except go through customs, travel from the airport, and SLEEP! The jet lag killed me this morning, but now I think I'm well-adjusted (London is 5 hours ahead of Orlando).
The flight over was really fun! We flew Virgin Atlantic, and I must say the experience was superb. We had an awesome flight attendant named Danni who "reserved" two rows of four empty seats for us to move up to after we took off!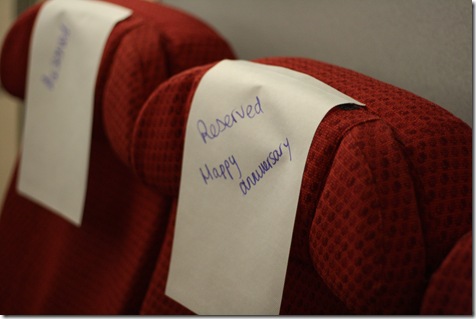 The row of seats allowed me to actually SLEEP on the overnight flight. Normally, I cannot sleep on planes because the upright position drives me crazy.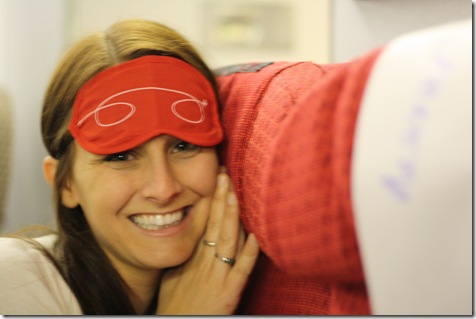 And guess what? There was, in fact, free booze as the Husband claimed. Danni brought us free champagne and wine.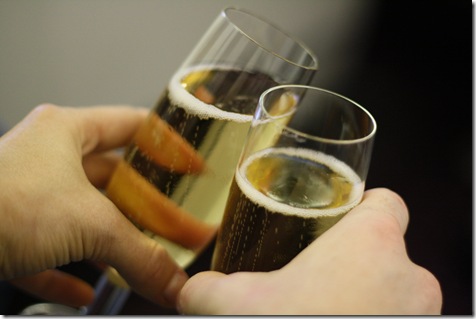 I passed out and only woke up for dinner and breakfast. I had stated on my ticket that I was a vegetarian so I had a "special meal." However, I wasn't impressed.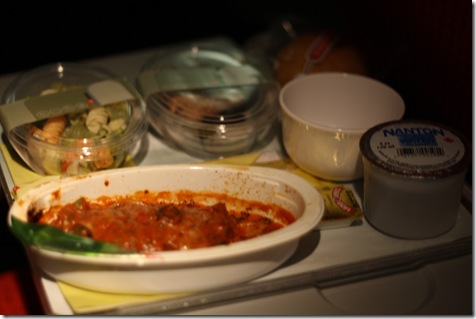 The vegetarian meal consisted of lasagna (which was yummy), a side of pasta (which was repetitive), a chocolate cake, and a roll. I ate the lasagna and roll.
For breakfast, I got a Jimmy Dean egg and cheese bagel, which tasted as fake and processed as you'd expect it to. Plus, OJ.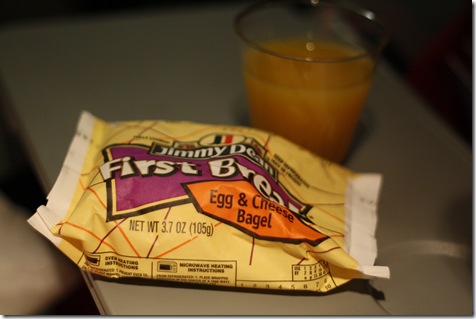 Although the food was a little blah, I was so satisfied with the service and jolly atmosphere of the flight (all the attendants were wearing Santa hats and fun socks) that it was a great flight!
I woke up in ENGLAND, went through customs, and we hopped on a bus. Normally, you take a lightening-fast train from the airport to one of the main Underground stations, and then take the Underground (the subway) to your hotel, but the trains and the Underground are down for Christmas. The bus took longer, but it allowed us to see some of the suburbs.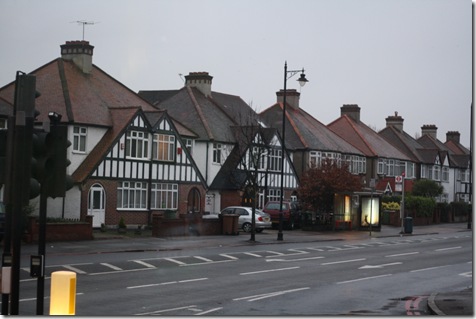 And a shot of the River Thames!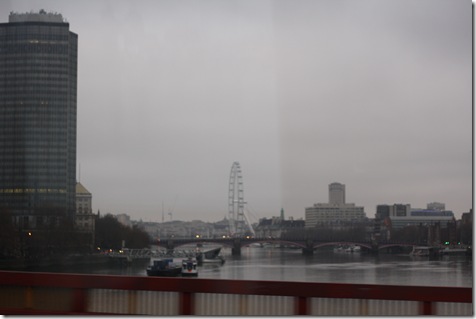 Doesn't it look sunny and cheerful in England today? 🙂 But it's not raining or snowing currently, which is EXCELLENT.
It was a Christmas Miracle – our hotel let us check in at 9 AM, we fell into bed, and crashed for four hours! I also ate a Clif Bar in bed.
We have no plans for today because all the attractions and museums are shut down. It's kind of nice to have nothing to do! 🙂 We're going to have a Christmas Lunch buffet in the hotel, and then we're going to explore Hyde Park.
Cheerio! (And Happy Christmas to all!)