Good afternoon! 🙂 I have been running around like a wild child today – I'm trying to wrap things up for our trip; do some actual work for the book; clean the apartment (we're going an apartment swap with a friend of a friend from London); and generally pull my life together.  I feel like a whirling dervish!
I stopped for a light lunch: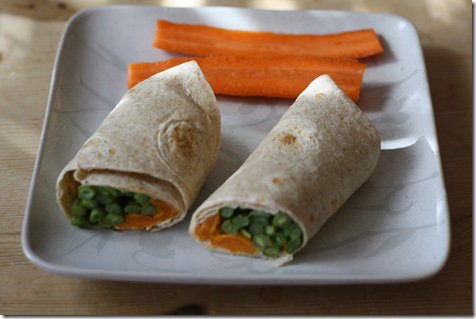 I tossed some leftovers into a wrap:  green beans, mashed sweet potato, and cream cheese.  Plus, carrots on the side: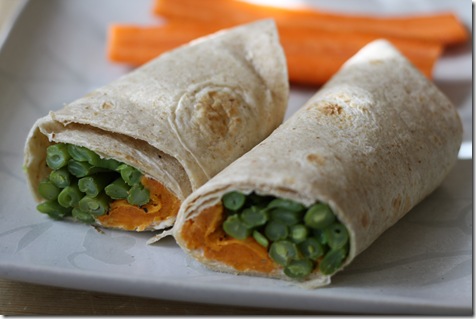 My glorious afternoon snack: Pumpkin Yogurt!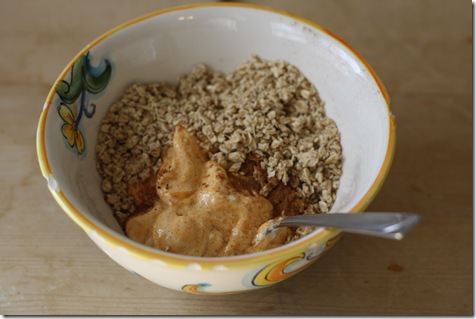 The Notebook
I don't usually post all the Operation Beautiful notes I write on the blogs (because I post a LOT), but here's something neat that I've started to do:  make an OB Notebook!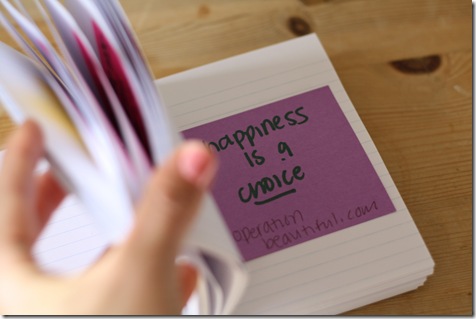 Last night, I wrote about 40 notes in a row (which made me INSANELY CHEERFUL!) and put them in a little notebook that I tossed into my purse.
Having pre-made notes made it soooo easy to spread the love when I was out running errands earlier: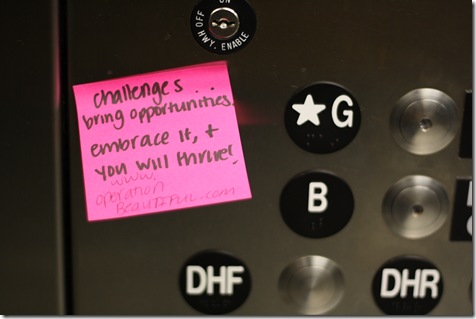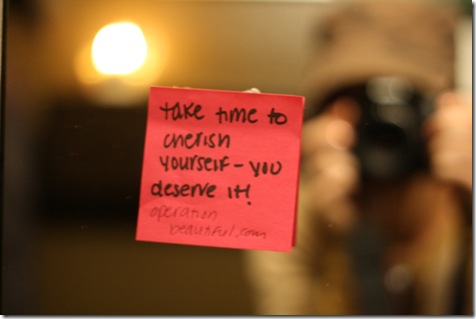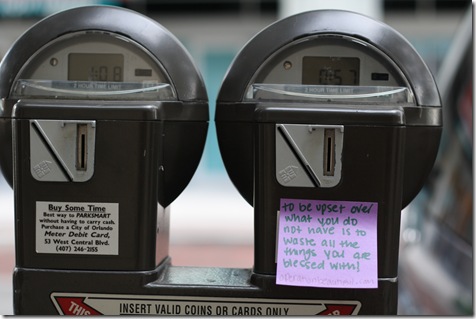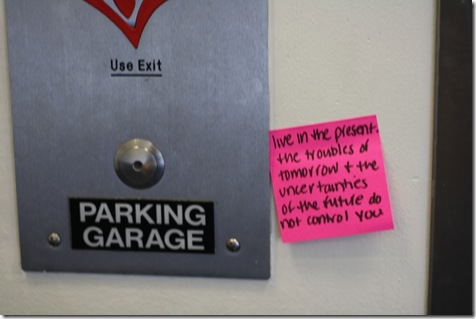 I want to make at least 50 more pre-made notes before we leave for our vacation.  We'll be in so many restaurants, trains, subways, museums, etc. – I want to be prepared! 
Truthfully, I was feeling kind of grouchy before I did this, but now I feel really happy.  :)  Happiness is contagious, I guess!
What little things always improve your mood?