I can't believe I'm typing this…  I just realized that I actually LIKE college football!
Football was a huge bone of contention between the Husband and me for many years.  He was SO obsessed with University of Miami, and I just couldn't "get it."  (I'm actually from Miami, but he went to UM for 1 year.)  One year for Valentine's Day, he got me this book as my present: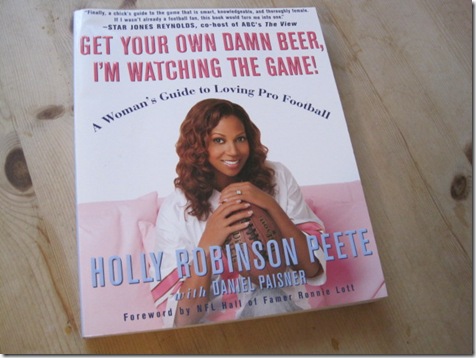 (I was pissed.)
But then…
We got season tickets, and I went to 5 games (UM vs. Duke; UM vs. USF; UM vs. Virginia; UM vs. FAMU; UM vs. Oklahoma).  And now I get it.  I'm obsessed, too!
While working today, I watched this documentary on the history of the 1980s Canes… It was really interesting and discussed how football brought together a racially-divided Miami.  They will be re-running it on ESPN and I recommend it – really neat!
So… who's your college football team and WHY do you love them?  Let's see some SCHOOL SPIRIT!!!!!!!