My post-Christmas Party breakfast was Blueberry Pecan cereal (from Costco) and OJ: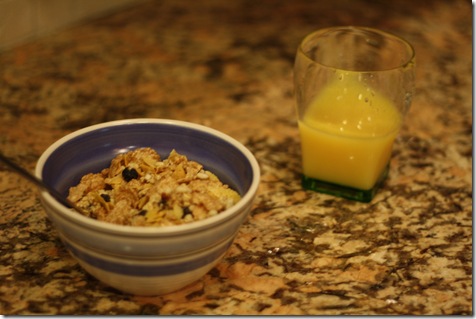 And then we drove back to Orlando, and I tried to pull my life together!  I was suppose to go to a Orlando blogger meet-up, but I needed to work on the book and was really tired.  :(  I got a bunch of work done, though!
My lunch was an Arnold Sandwich Thin, egg, and cheese sandwich, a clementine, and a shot of wheatgrass: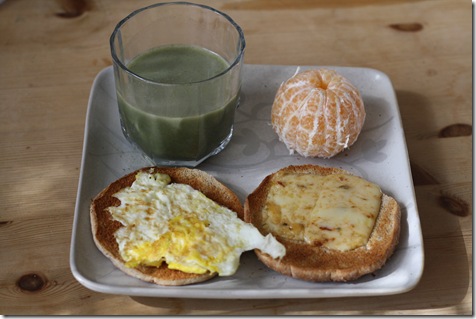 Plus, a huge bowl of fruit: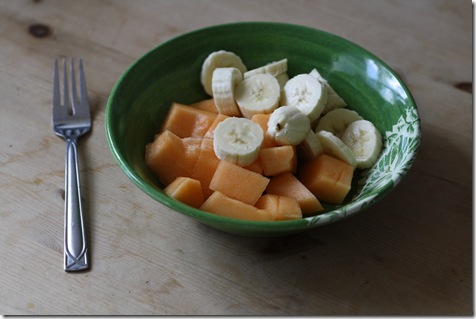 I was CRAVING fruit today.  I joked that I had scurvy after last night's fun. 😉
The Hus and I did work on the couch.  He is taking his Board Exams next week!  Wish him luck!
We snacked on Naan (found it at Publix!) and salsa.  We split this plate: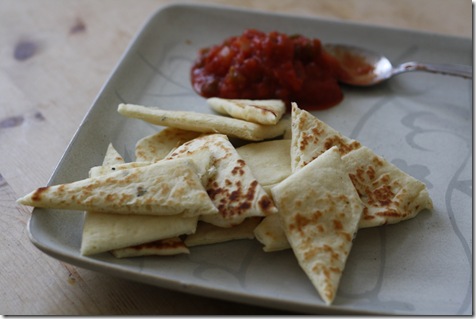 And yogurt and granola (I think Greek yogurt is my primary source of protein!):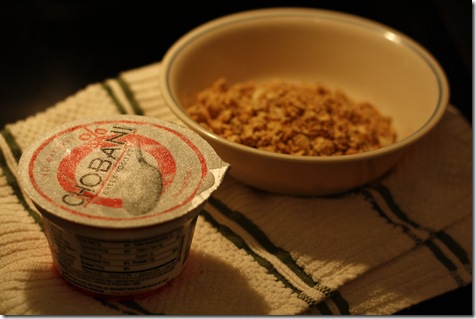 Dinner was a tag-team effort by the Hus and I.  I was in charge of pasta, and he was in charge of vegetables.
Ravioli with cream sauce and stir-fried asparagus.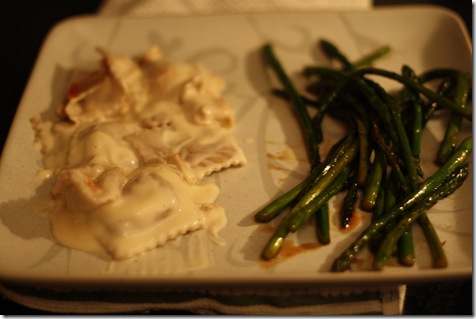 The Hus mixed the asparagus with some Ginger sauce he found in the Asian section of the grocery store – it was great!
I was suppose to run 6.0 miles today, but truthfully – I was not feeling it! :)  I'm going to make it up tomorrow!  I want to try to stick to my overall mileage as much as possible now that I'm only 26 days out from the DISNEY MARATHON!  I have been/will be peaking at 30 – 34 miles a week (then tapering).  I know that's kind of low for a marathon plan, but I get injured so easily and I'm not running the marathon for time… just for charity and fun! But I definitely want to meet my minimum mileage goals to be safe.  I know I can do it. 🙂
Have a good night!