I got my non-running workout on this morning! Sometimes, it just so nice to do something besides run.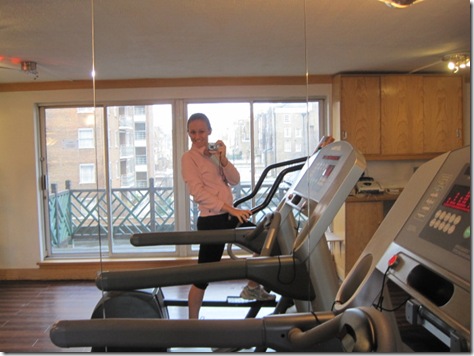 My legs were very stiff when I woke up at 10 AM. Running 4.1 miles + climbing 500+ stairs to the top of St. Paul's Cathedral did me in! But I knew that getting some light movement in would take away the stiffness and make me feel better.
Before I went downstairs, I had 1/2 a Clif Bar: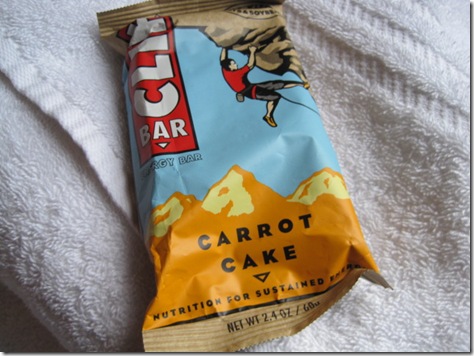 Hotel security has to escort me to and let me in the private gym. I thought it was a little strange that security has to show each guest where the gym is, but I do get nervous alone in tiny gyms… I guess it makes sense in a big city like London.
I did 30 minutes on the elliptical while reading the new Dan Brown book (which is good!). This was my view as I worked out: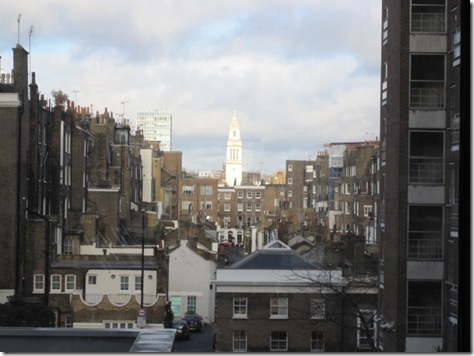 It is windy and COLD in England today! Brrr!
Then… I tackled the weight room. I have no idea what to do with weights.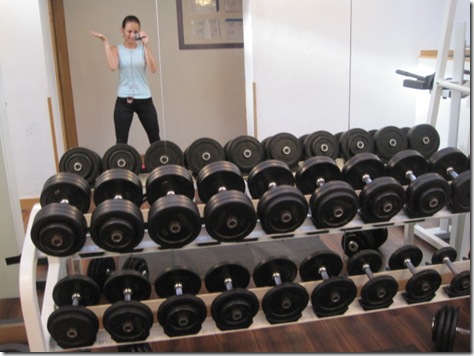 I did some chest presses, tricep kickbacks, bicep curls, and lat pull-downs. I really, really want to integrate regular strength training in my workout schedule once the marathon is over.
Running has given me powerful, strong legs, but I've been slacking on my strength training and feel soft everywhere else (sit-ups crush my soul!). It would be fun to see if I can transform my body and give myself rock-hard muscles with a little dedication. Perhaps a blog challenge is forthcoming? 🙂
Brunch meant going back to Pret's: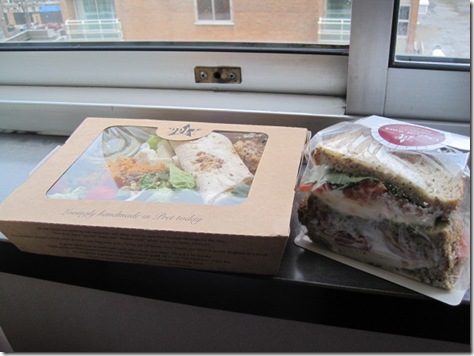 I had 1/2 a mozzarella sandwich:
And 1/2 of this salad, which included hummus, a pita, feta, butternut squash, and other veggies: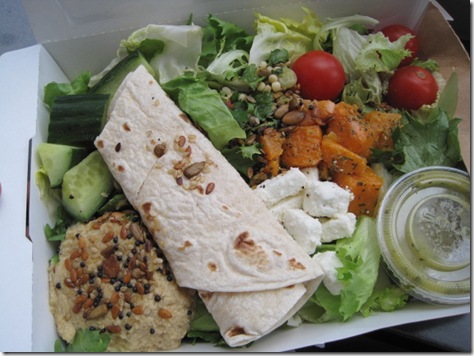 Off I go! We are having a relaxing day today, meeting up with some of the Husband's old friends and touring the street markets.
Do you feel clueless about strength training? If you're a weight guru, how did you learn how to strength training effectively?