I think I had the busiest day of my life!
After our run through London and nap, we were very excited for our night out on the town! I had some salt and vinegar crisps (AKA potato chips) while I got ready. And then we took the Underground to the theatre! We had tickets for Oliver.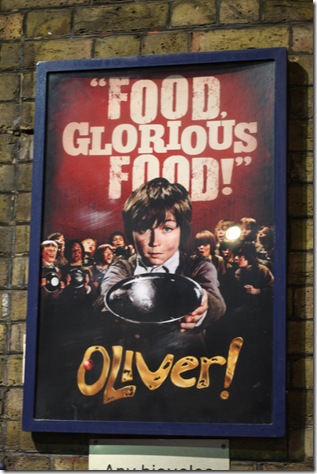 The Husband is OBSESSED with Oliver. He knows every single line! He practically skipped over to the theatre. 🙂
After picking up our tickets at will call, we went across the street to a cute little cafe and got sandwiches and lattes.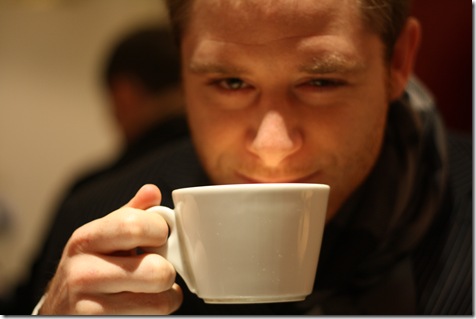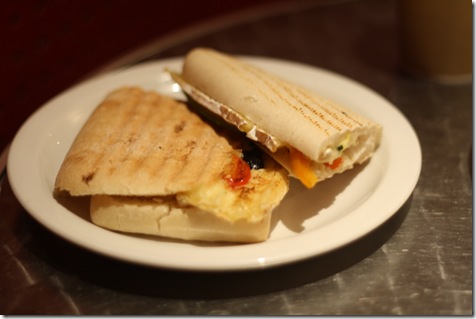 We drank a few glasses of champagne while watching Oliver – it was so great! I'd never seen the play (or the movie) before, but I just happened to know some of the songs. I'm pretty sure my mother used to sing the "Food, Glorious Food!" song as she served me dinner sometimes. 🙂
After the play, we headed to a swanky restaurant called Buddha Bar. It's an amazing restaurant located next to the River Thames…. hidden under a bridge!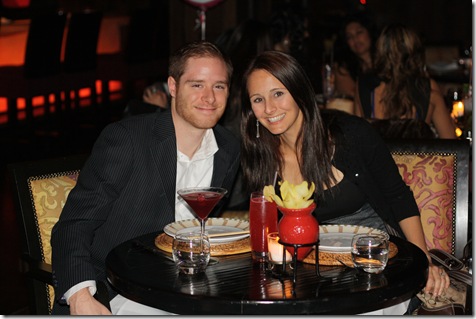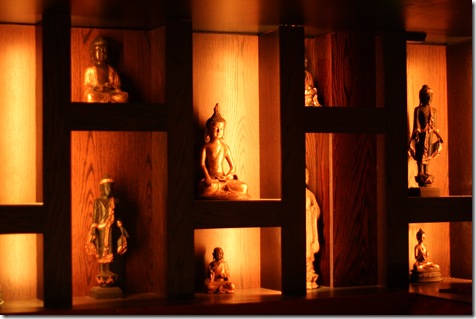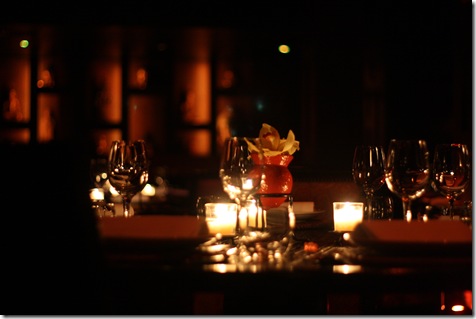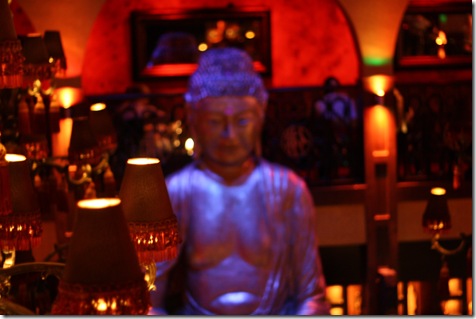 Buddha Bar was Asian fusion and – of course – there were loads of vegetarian options!
We opted to split two meals: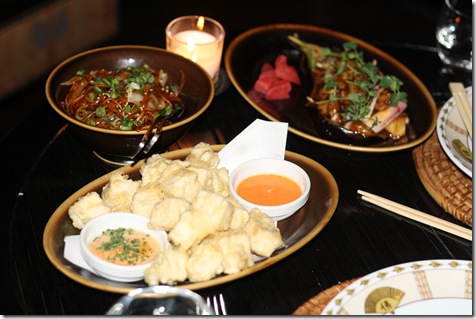 A tempura tofu and a wok-fried eggplant. Plus, a bowl of "Buddha noodles."
My plate: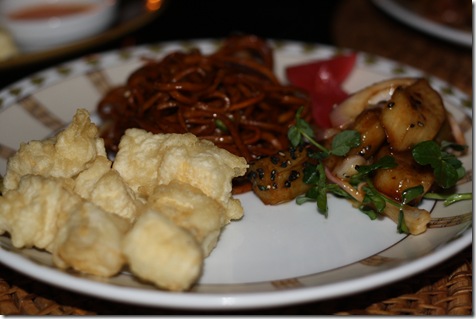 I've never had tempura tofu before and it was DIVINE! It wasn't greasy at all.
My cocktail (this was our "big night out"):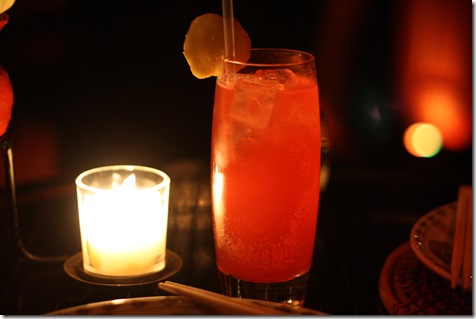 The Husband ordered this bubbly drink that came with a flower on top (which gave us the major giggles – so manly!):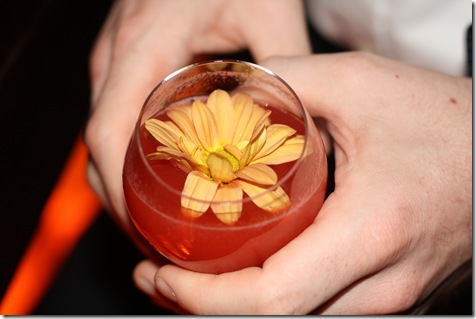 I also ordered another cocktail after tasting the Husband's bubbly one!
Bed is CALLING my name! We have officially cleared out our schedule for tomorrow morning – it's nearly 2 AM here, and we're both exhausted. Time for some R&R on our vacation. 🙂
What's your favorite play? Mine is The Phantom of the Opera.