Meet the Husband's best mate from England, Chris!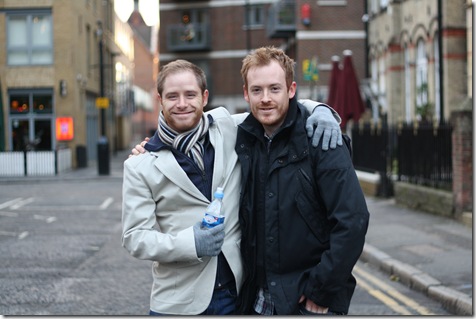 Don't they look like brothers? Maybe it's the beard and red hair… 🙂
Our morning started off with a wonderful ride on the Underground to the Liverpool station, which I remember from our last trip. Hello, Liverpool station!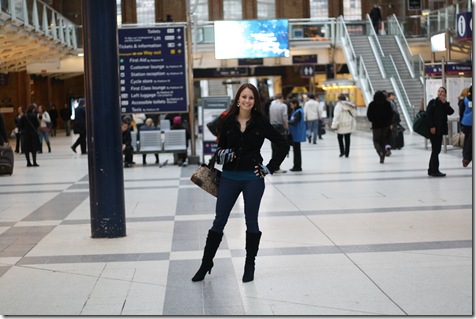 Side note: High heeled black boots = worst idea ever. I didn't think we'd be doing much walking today (hahaha) and now my puppies are barkin'.
I got a tea with milk to warm me up. It was 7 degrees Celsius today, which is "really freakin' cold" in Fahrenheit!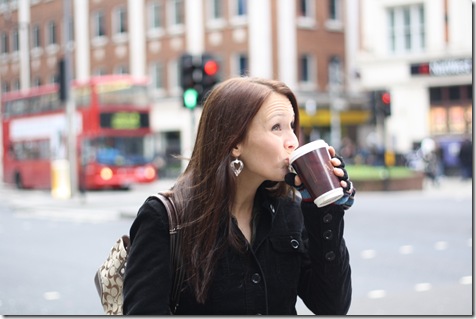 We walked to the Husband's sister's friend's (David) flat to exchange keys. We are doing an apartment/flat swap with David for the second half of our trip… David is going to America, and we get to save major money on hotels by staying at his lovely flat.
David's place is in an "interesting" part of town. We've been warned not to wander around late at night, looking vulnerable and touristy. Eck!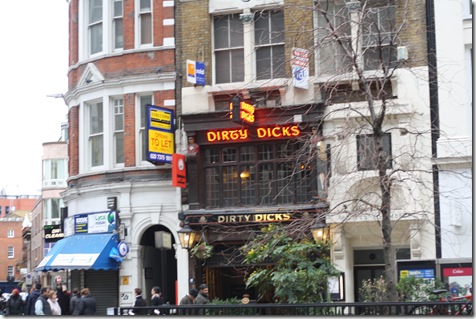 After meeting David, we met up with Chris, who took us to a local pub in an area of town called Hoxton Square for drinks and eats. This pub was totally MY kind of place… funky, mismatched furniture, good beer, and a decent bar menu.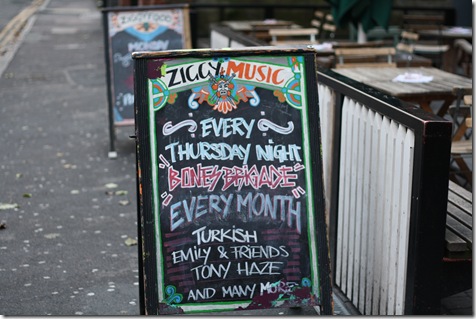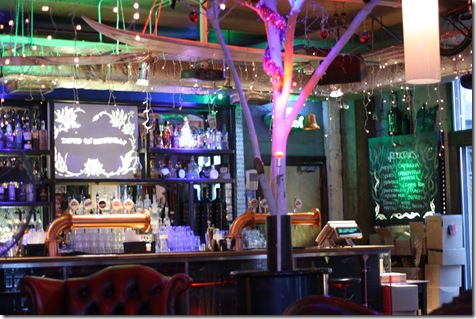 In addition to a cider and a beer, I ordered a cheese and roasted red pepper sandwich…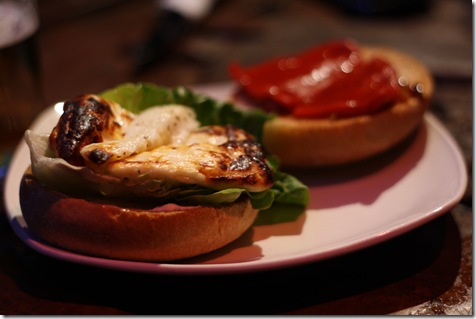 Chris, the Husband, and I split these "chips"… also known as fries! I don't know what the British people do to their chips, but they are stellar and definitely worth every single greasy bite.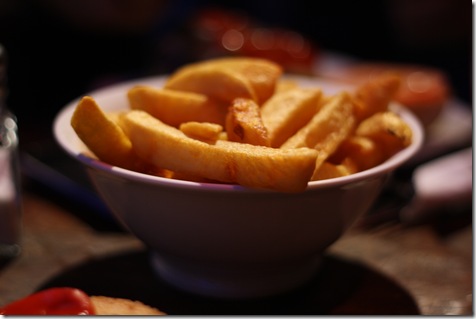 Funny thing happened to me when I ordered the food from the bartender…. NO ONE UNDERSTANDS ME IN ENGLAND. I don't know if they just expect me to be English, and then I open my mouth and have a screamin' Southern accent, or what… But seriously, no one understands me. Now I know how the Husband feels in America!
Operation Beautiful in the bathroom: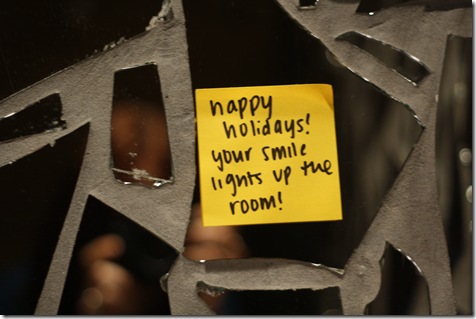 After lunch, we headed back to Chris' flat for some more beers… Obviously, the "try not to drink too much on vacation" vow is not going TOO well. 😉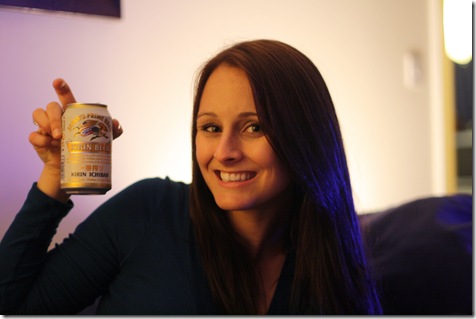 The Husband is struggling, too. 🙂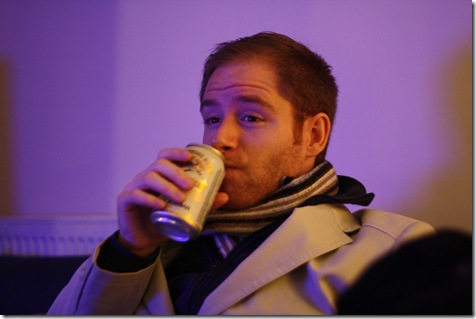 I'm sure we'll be tired of beer… tomorrow. Or maybe on Tuesday.
We randomly decided to go bowling….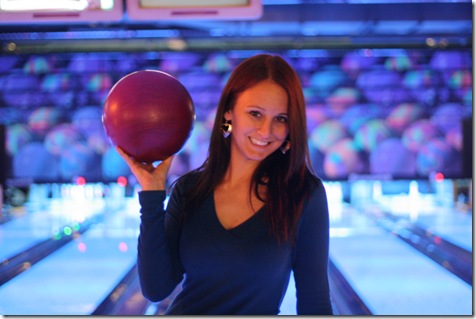 The Husband had the home-field advantage and whooped me BOTH times! I can't even win at bowling when we're abroad… it's just not fair!
Operation Beautiful in the bowling alley: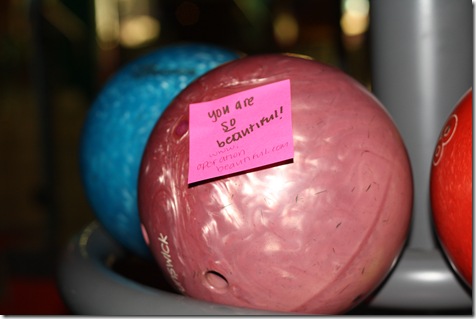 And after two games, we grabbed a thin crust vegetarian pizza in SoHo.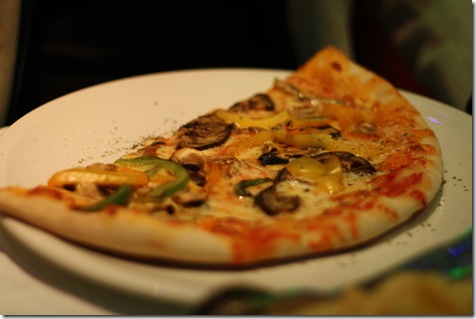 Annnnd then we rode the Underground back to our hotel, where I collapsed in bed with my laptop, and that is where you'll now find me. 🙂
Tomorrow, we are traveling by train to a town called Swindon to meet the Husband's grandma, grandpa, aunts, uncles, cousins, and godchildren, and then we are going to Bath, a quaint town for some rest and relaxation.
See you in Bath!
Do you think you have an accent? What's your favorite accent to listen to?