Road trip!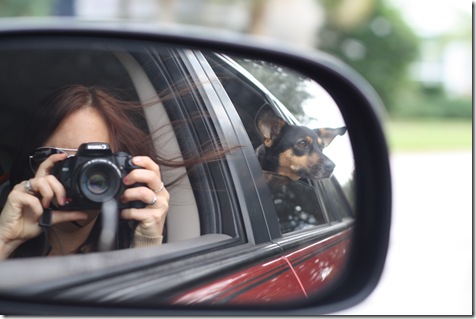 We drove to my in-laws' house on the coast for the night to celebrate an early Christmas. We also dropped the dogs off because my in-laws are watching Maggie and James while we're vacation in London. My sister-in-law is going to Orlando to stay at out apartment with her European friend (we are doing an apartment and flat swap!).
I snacked on Pumpkin Yogurt before we left: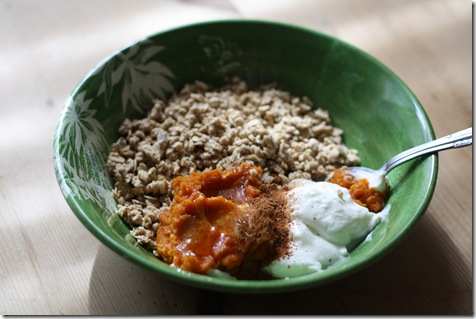 And then we drove… and drove… and drove. I always wonder what James is smelling in the air…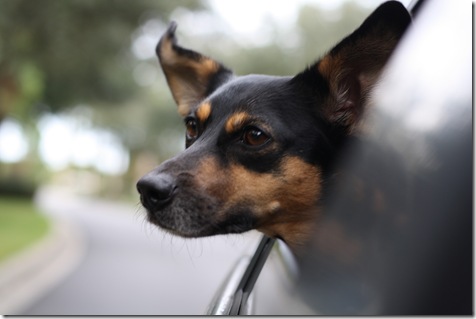 Once we arrived, I found my mother-in-law making a lovely Christmas dinner. She chose this speciality vegetarian dish out of a British cookbook. I love risotto, and the idea of making risotto cakes and then frying them was GENIUS!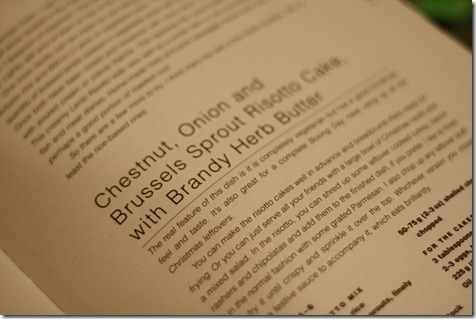 I snacked fruit and mincemeat pie (which doesn't have meat in it!) as a snack while we cooked.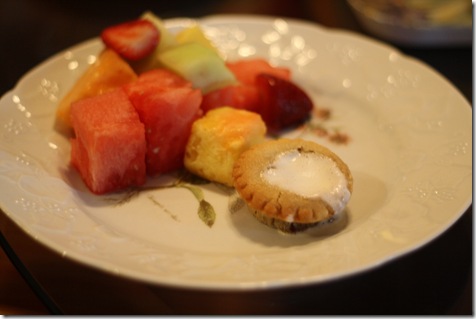 I was in charge of making the roasted parsnips, which were cooked in a combination of pepper, butter, and honey.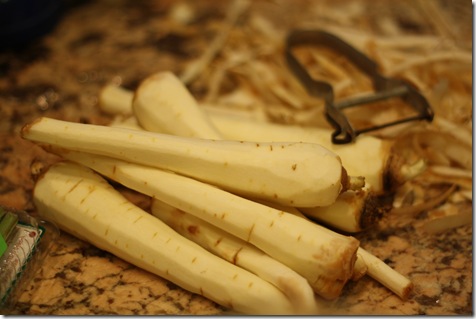 The finished feast was a vegetarian's dream!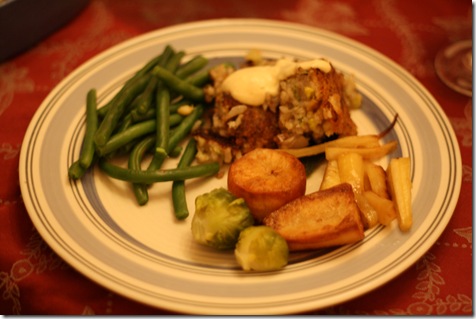 Green beans, risotto cakes, parsnips, roasted potatoes, and brussel sprouts. Yum! I think I got a full serving of vegetables in one meal.
For dessert, my mother-in-law made homemade Chocolate Pudding: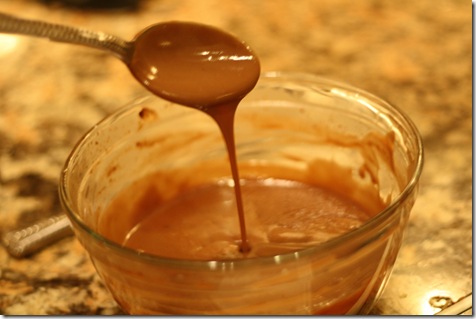 The actual chocolate pudding is more of a cake and is made of cocoa powder and Cadbury's dark chocolate!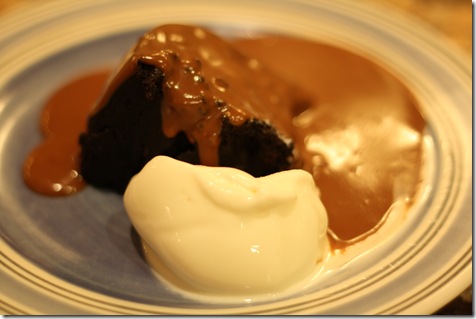 I practically licked my plate CLEAN!
We leave for London at 6 PM tomorrow! Maybe we'll see Santa in the sky! 🙂
See you for a run in the morning!